Congratulations to our Students of the Quarter for the 3rd Quarter! Grades 7-8: Skylar Wehrman Grades 9-10: Elydie Johnson Grades 11-12: Brooklyn Fortier These ladies are recognized for their strong work ethic, both in and out of the classroom, kindness and compassion shown to others, and their positive energy. Continue to be a positive leader and example at DCHS!

FACS I made cookies using honey as the sweetner. Some groups even used honey as a glaze.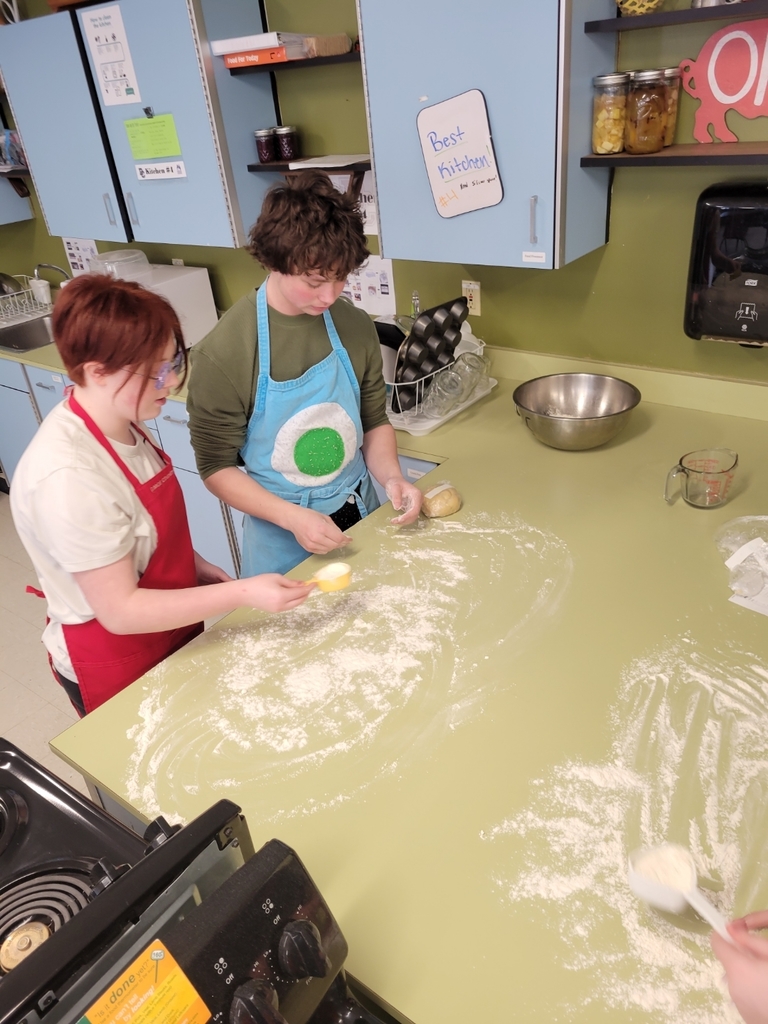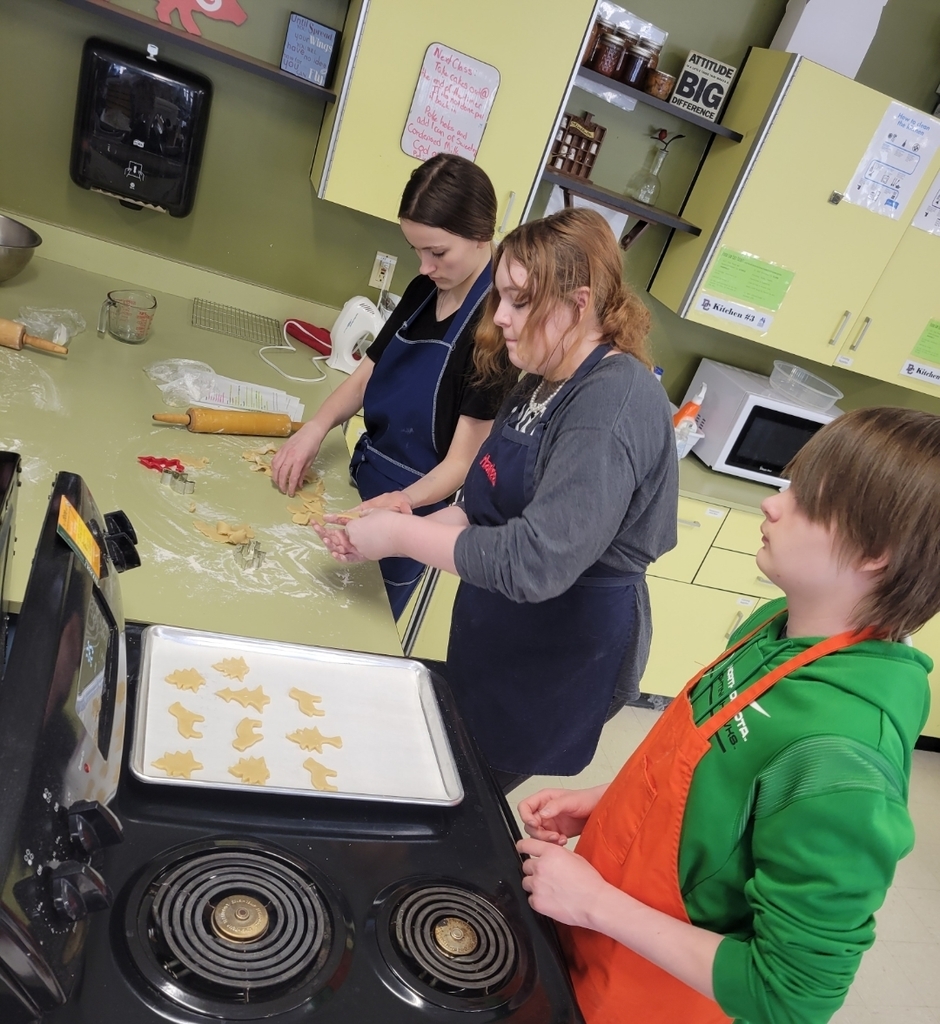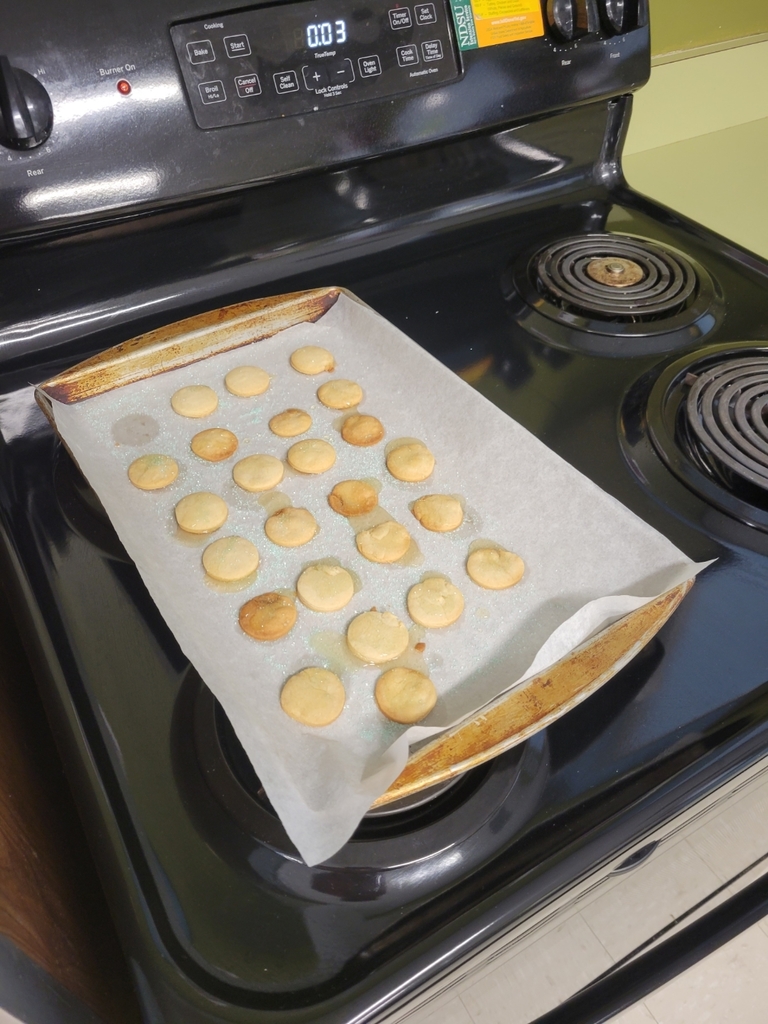 Please join us for the FFA Banquet on March 30th at 6:00 p.m. RSVP not required.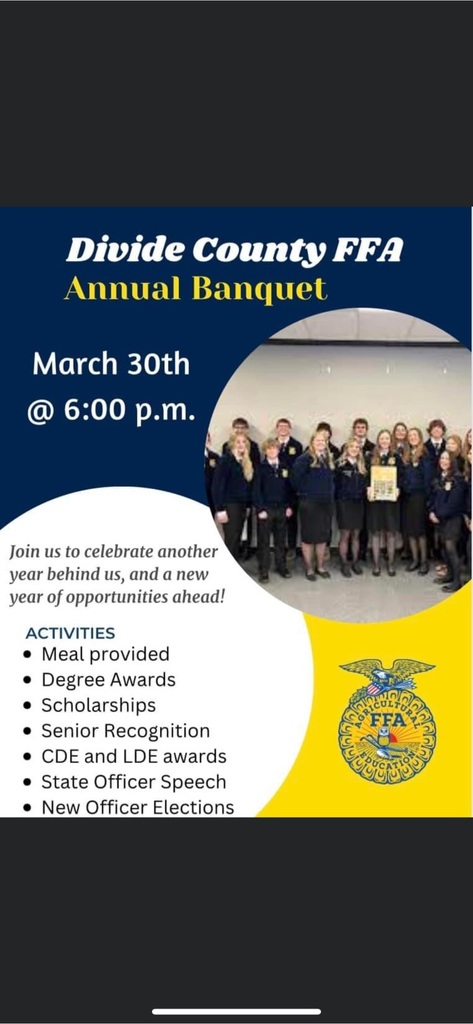 Divide County Baseball Practice will begin on Monday, March 27th, 2023. We will put more information out very soon regarding time and place. Thanks for your patience.

Information about elementary girl's basketball this weekend in Trenton. 6th grade is set up in a tournament format as the 5th grade is set up as a jamboree.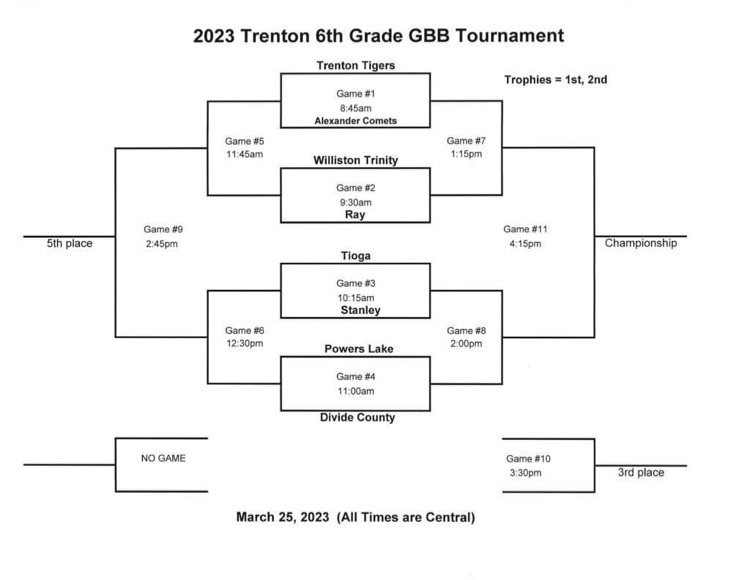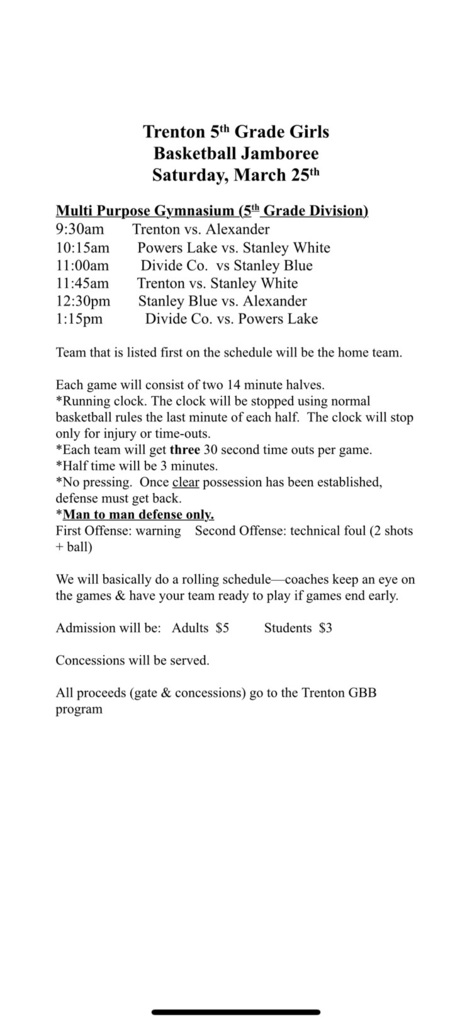 It's that time of year again! Elementary Parent Teacher Conferences will be held Monday, March 20, and Tuesday, March 21, from 3:30-7:00 pm. High School Parent Teacher Conferences will be held Tuesday, March 21, and Thursday, March 23 from 3:30-7:00 pm. Hope to see you all there!

DC Track and Field Practice for JH and HS athletes will be on Monday, March 20th, 2023 from 6:45 AM to 8:00 AM at the High School.

Due to the current road and weather conditions DCSD will be having a 10:00 start on Tuesday, March 14 2023. Buses will run where possible. Breakfast will not be served.

Congratulations to our choir students who started today at the Regional Vocal contest held at Williston State College! They have qualified for the state music competition. -Emily Jeglum- solo -Brita Oppegaard-solo -Emily Jeglum and Brita Oppegaard-duet -Emily Jeglum, Emerald Herzog, Maren Burtman, and Reagan Casteel-quartet Other choir members include: Nels Fagerbakke, Lilly Miller, Jocia Fuhrman, Jasmine Zaugg, and Bethany Kocher

There will be a softball parent meeting with open gym to follow on Monday, March 13th at 5:30 in the high school commons. Please contact Miss Gillund if you are unable to make it!

Shout out to Jayden Lindquist on earning his second belt, the orange belt. He has mastered sets A-H.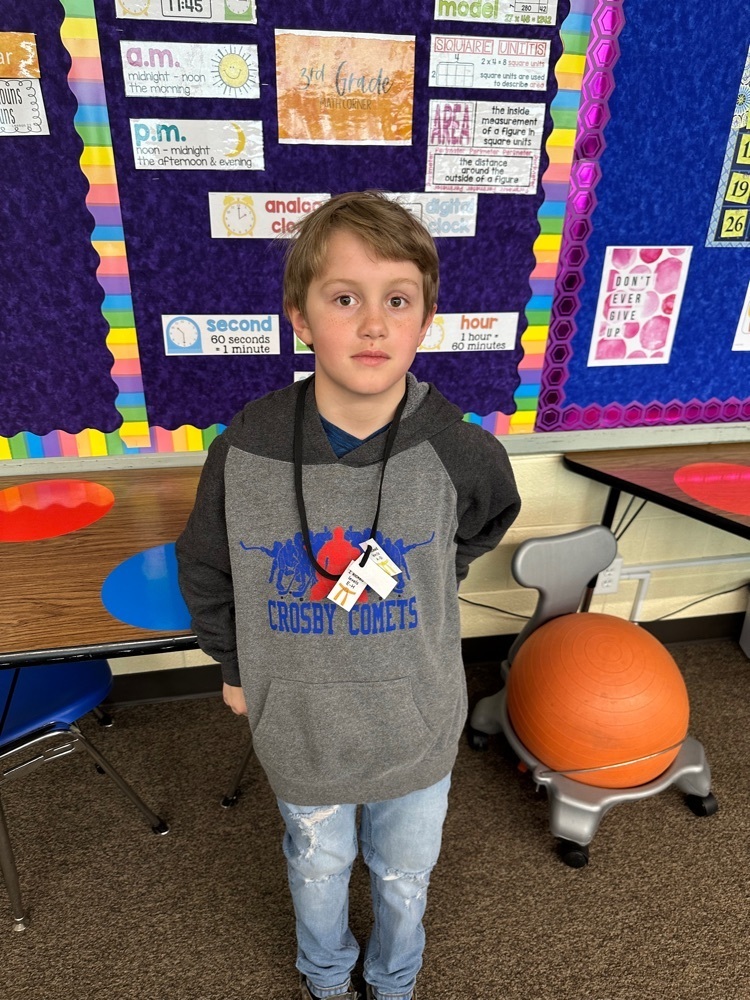 DC Maroons Track and Field: High School practice will begin on Monday, March 13, 2023. Junior High practice will begin on March 20th. Please see attached calendar for dates and times.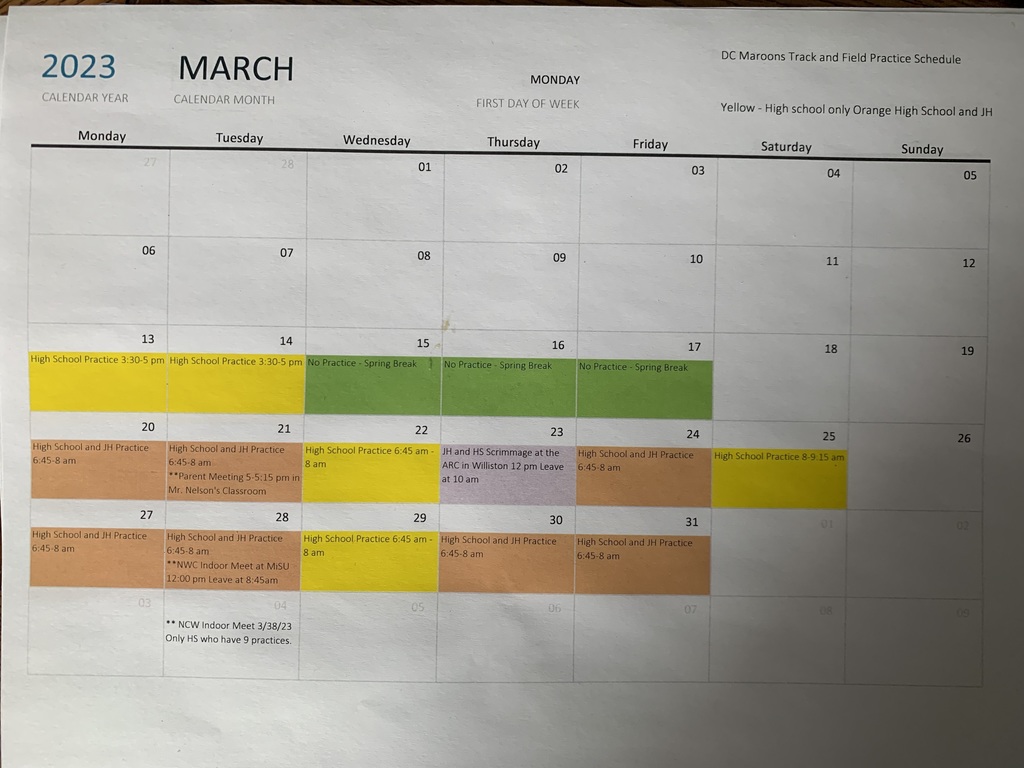 Come join Divide County National Honor Society in a blood drive hosted by Vitalant.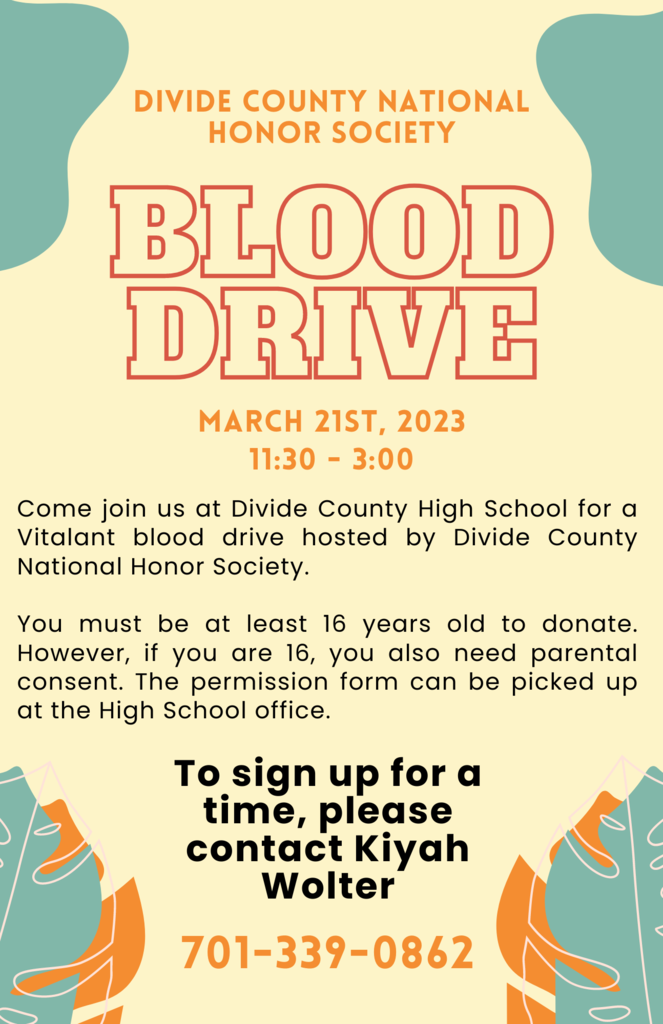 8 th graders did earthquake stimulation lab in the science classroom. It was fun and engaging 😊.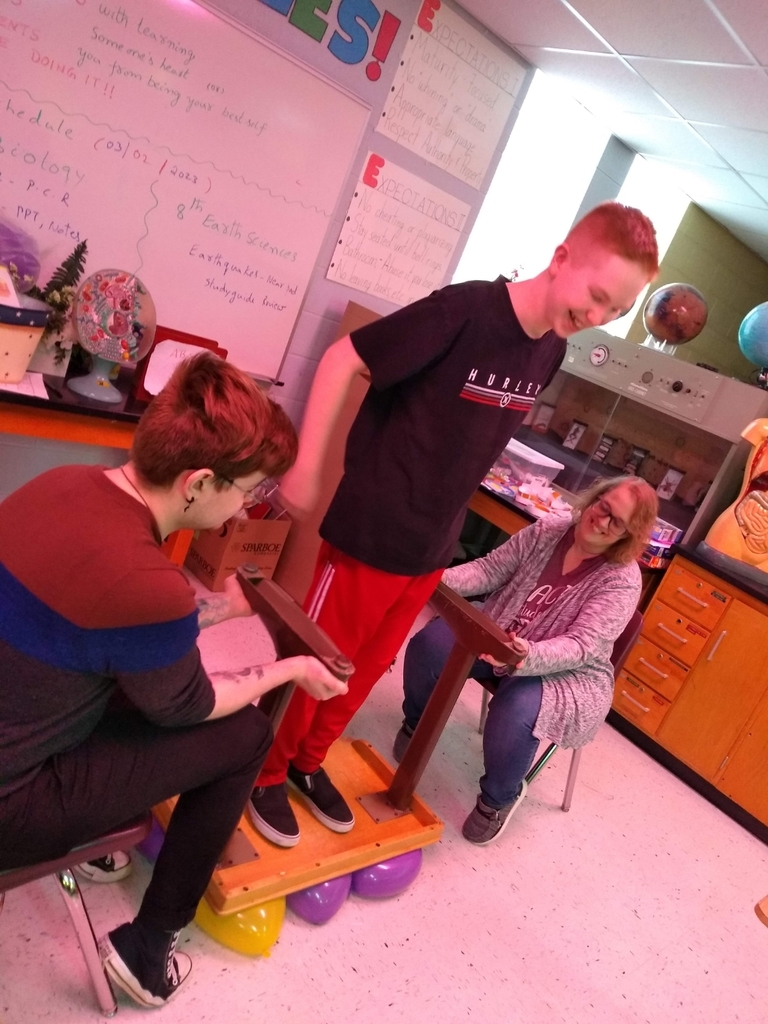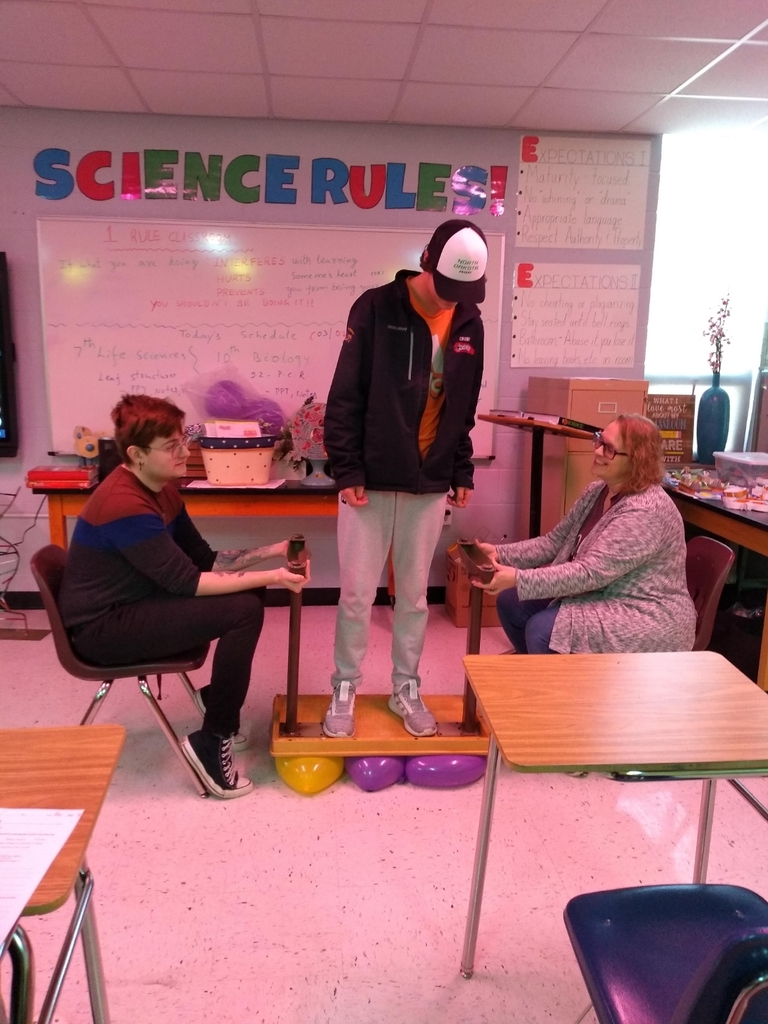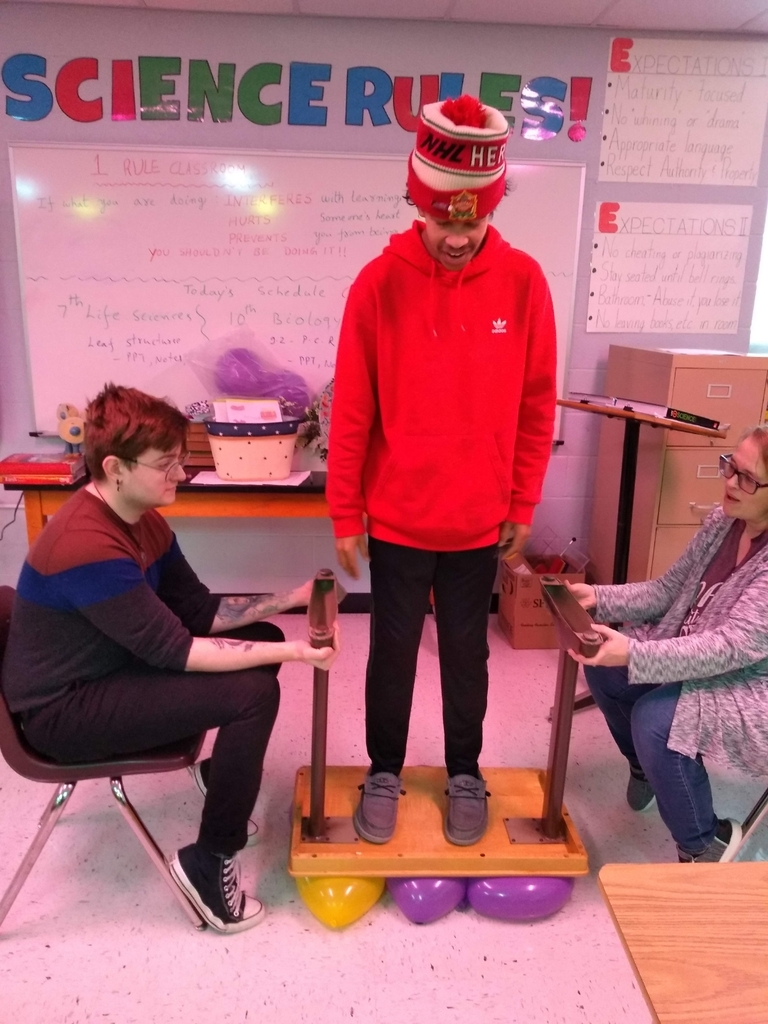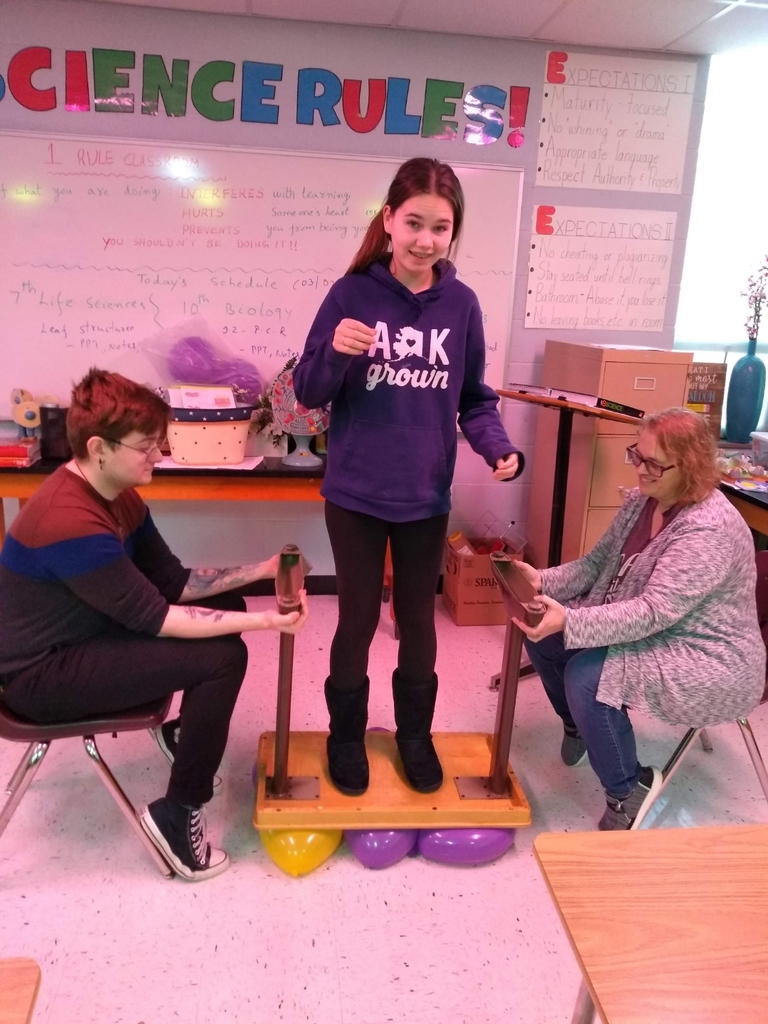 Foods class is making pizza! Each pizza is made with homemade dough and different toppings. Chicken Caprese, Pepperoni Stuffed Crust, Bacon MacnCheese and Hawaiian Pizza.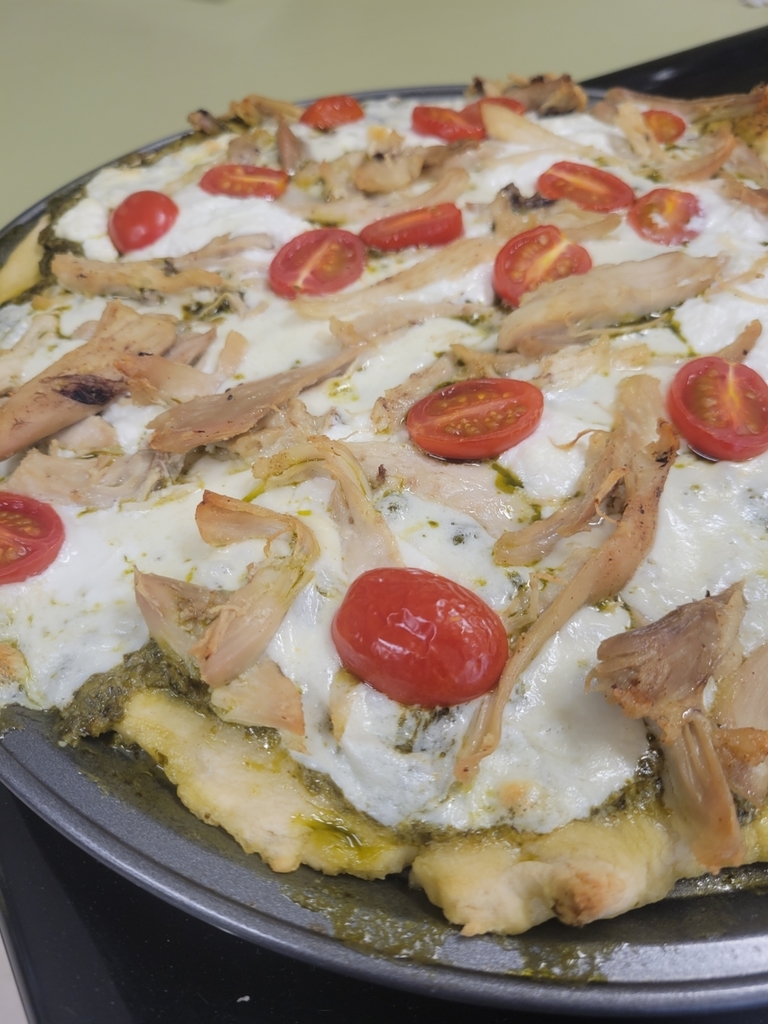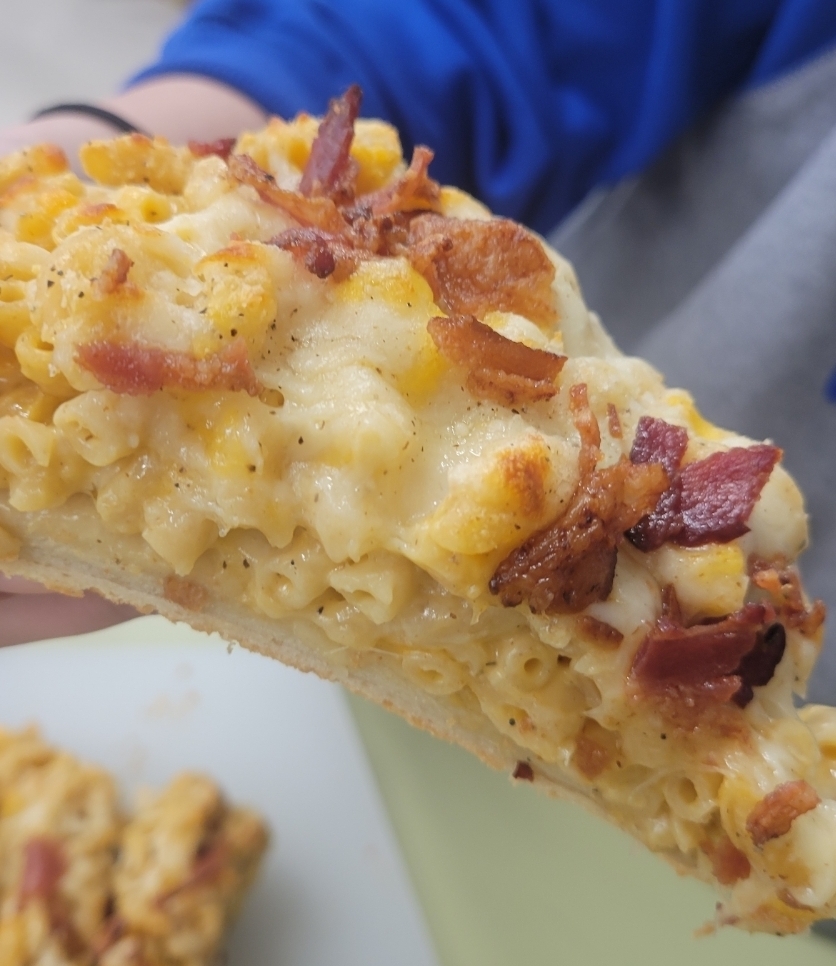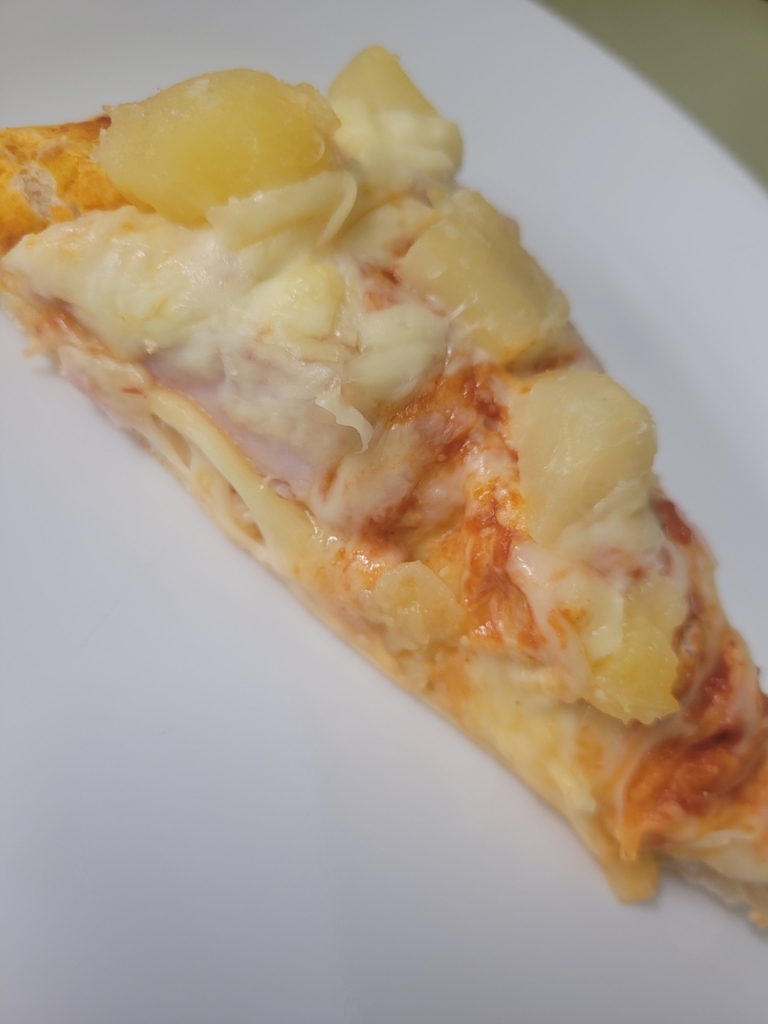 SCHEDULE CHANGE: Please note that the early dismissal for teacher professional development on March 29 will be at 12:30 p.m. DCE and DCHS will both dismiss at 12:30 that day.

DC advances to the semi-final round of Regionals! Congratulations boys!!! We will take on the Kenmare Honkers tonight at 7:30 pm at the New Town event center! GO DC!

A shout out to our hockey teams over the weekend at their respective state tournaments. Junior Gold finished 2nd, peewees took home the consolation championship and Will Nysteun who plays for the Williston Peewee A team took home a state championship. Way to go DC students!

Monday, March 6 students are encouraged to participate in our $1.00 hat day fundraiser. Funds will be presented to family in memory of Eli Finstrom from White Earth.

Region 8 Boys Basketball Tournament @ New Town Event Center, DC v. White Shield @ 6:00 PM, Monday, March 6, 2023. Let's Go DC.