Junior high girls basketball practice will begin November 8th at 3:45 PM at the Elementary School. Athletes must have sports physical to practice. More information to come about a parent meeting to go over rules and hand out schedules. Looking forward to a great season. Go Maroons.

Open gym tomorrow October 28th for girls graded 6-8 at the Elementary School. Open gym will be from 3:45-4:45.

District 16 Volleyball Tournament begins tomorrow, Oct. 28, 2021 @ Ray High School. DC plays Burke County @ 5:30. Below are the streaming options and radio stations who are covering the tournament. Media/Livestreaming: *Livestream: Ray School Activities YouTube Channel
https://www.youtube.com/channel/UCRKz32d4n__Up2HfST0OXcg
*Radio: KTGO AM1090/FM92.9

Round 2 of demonstrations. Scrambled eggs, French toast and Improvised Breakfast Burrito.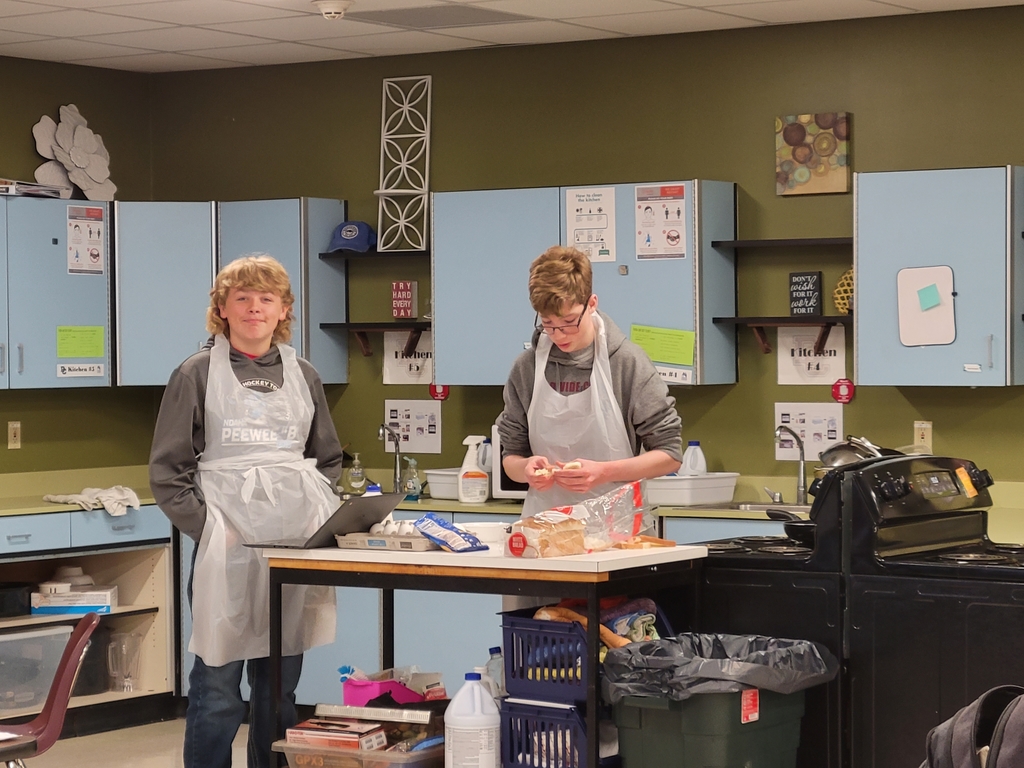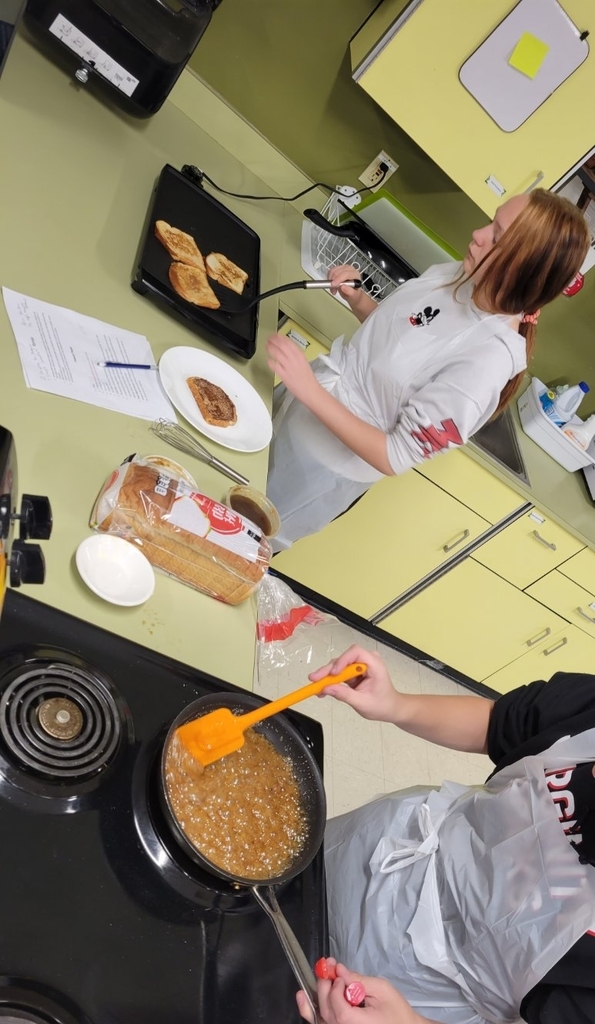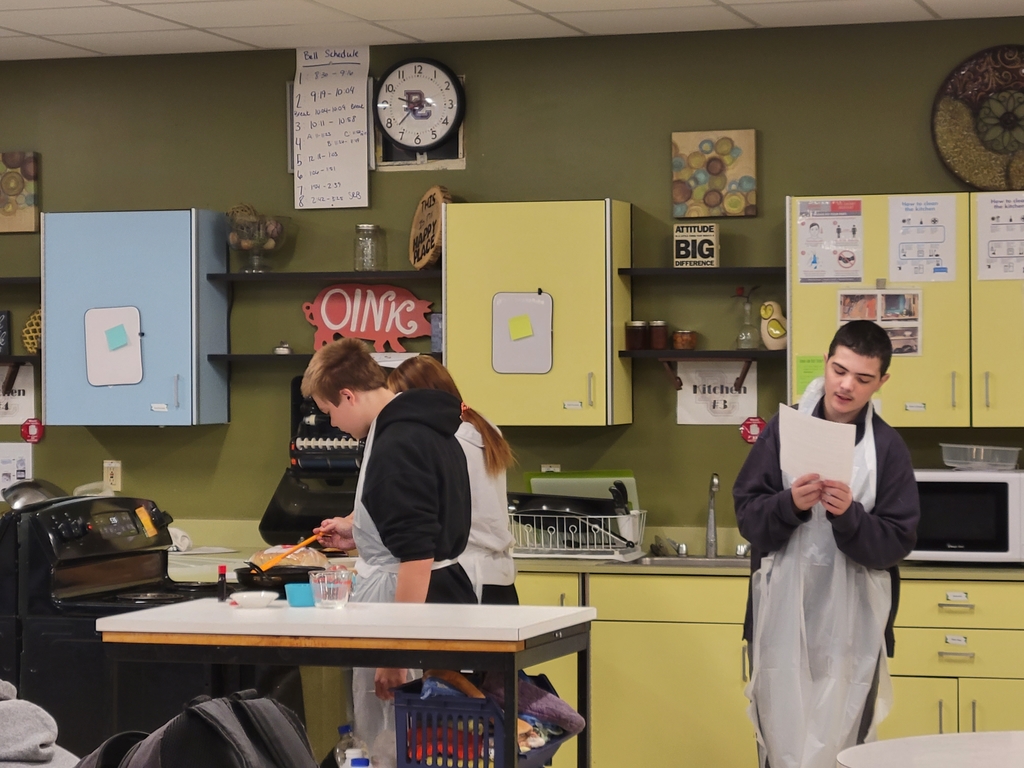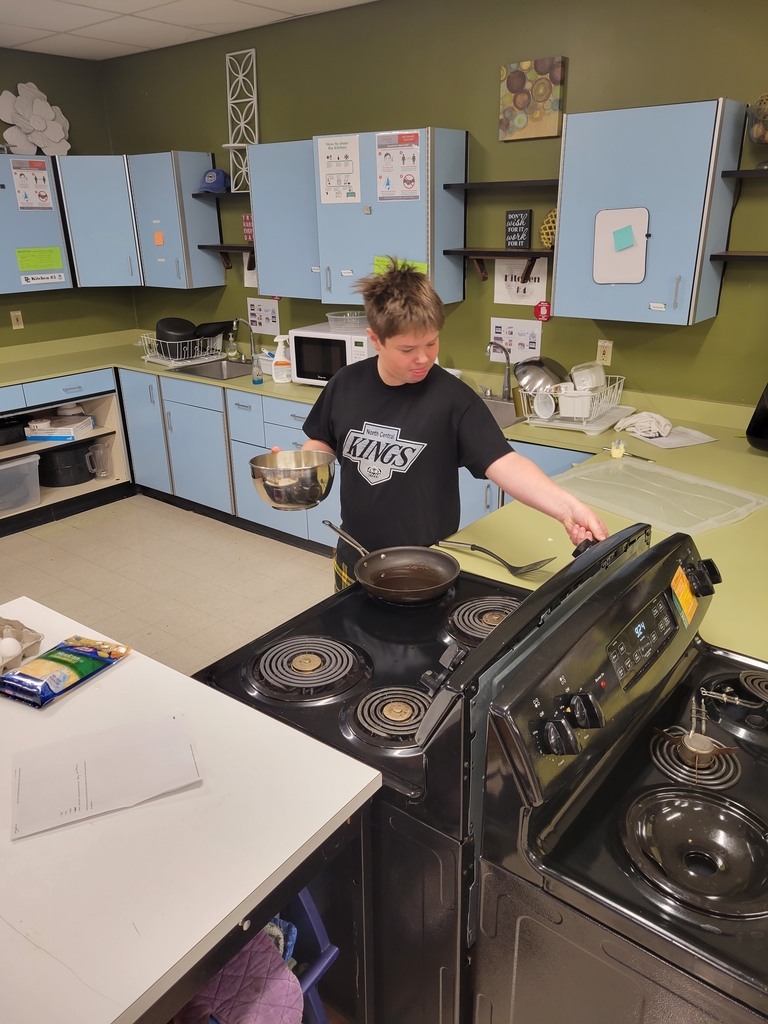 The marinade worked! The boys also grilled, and of course ate!! The group favorite was of course marinated ribeye.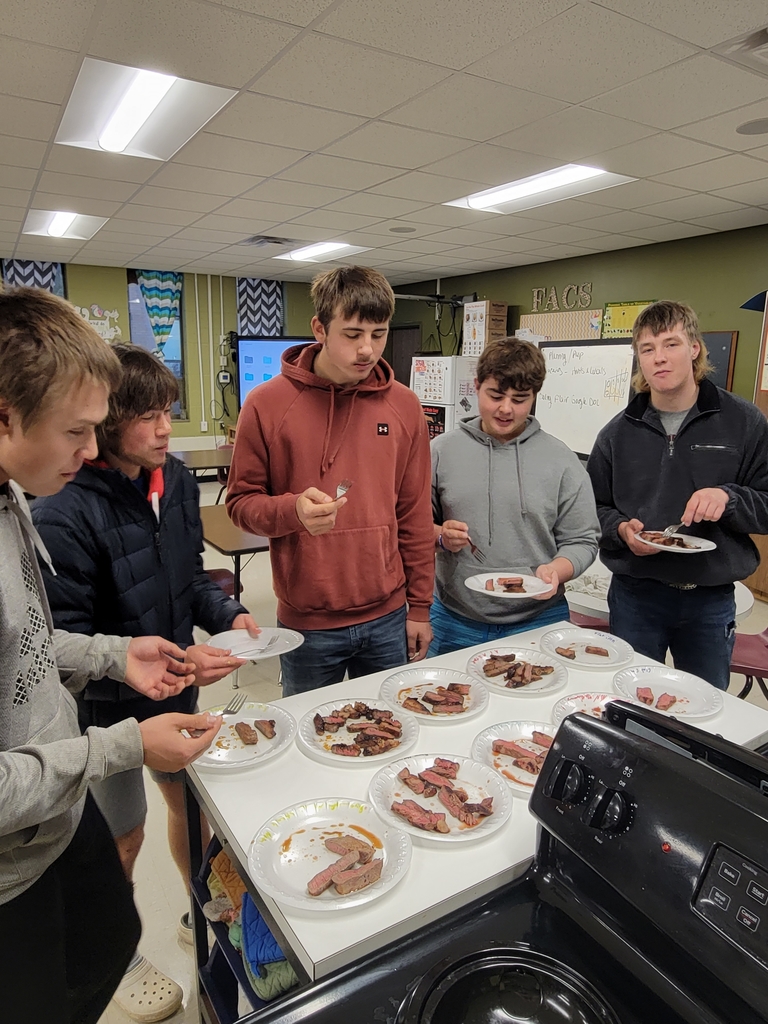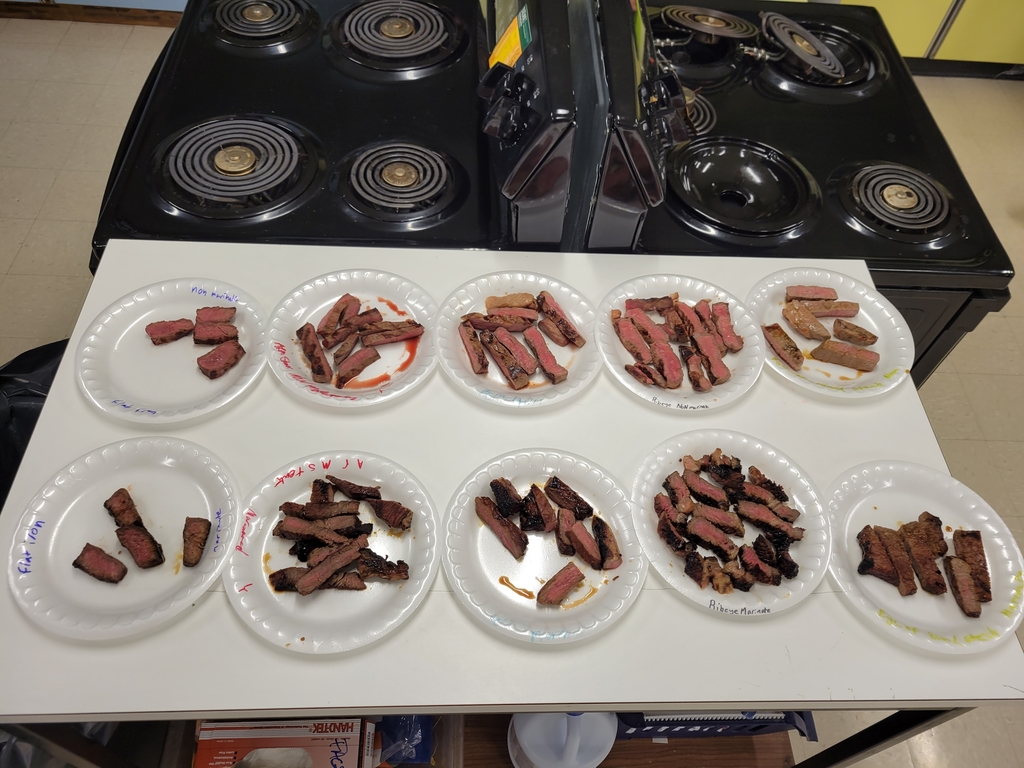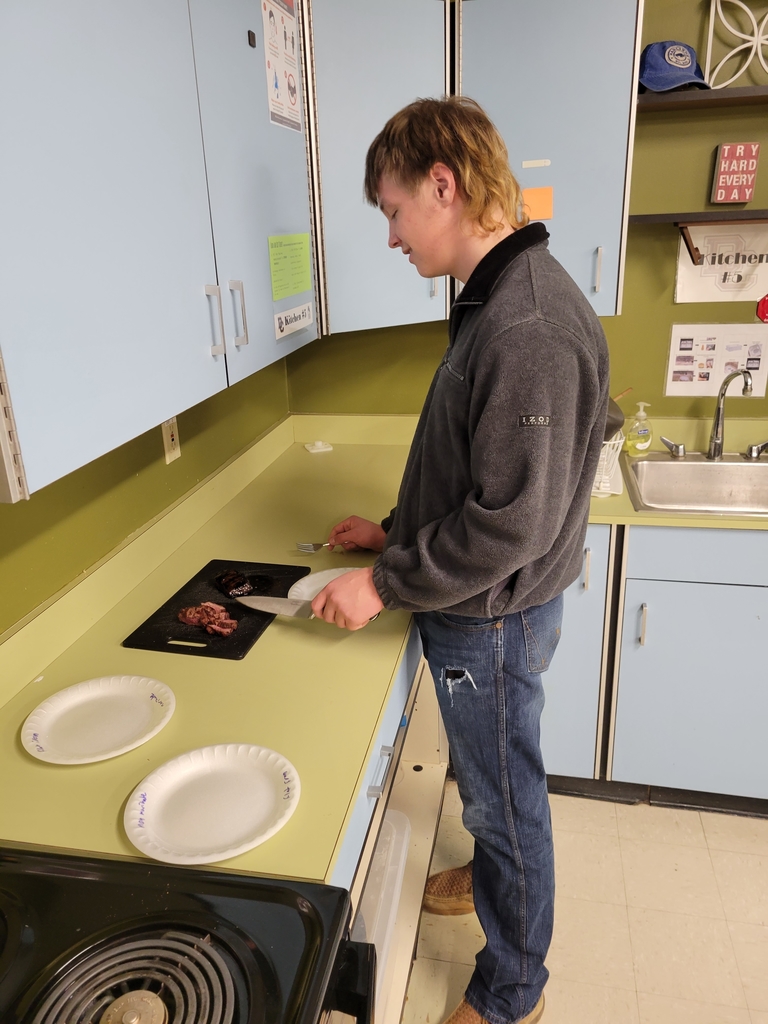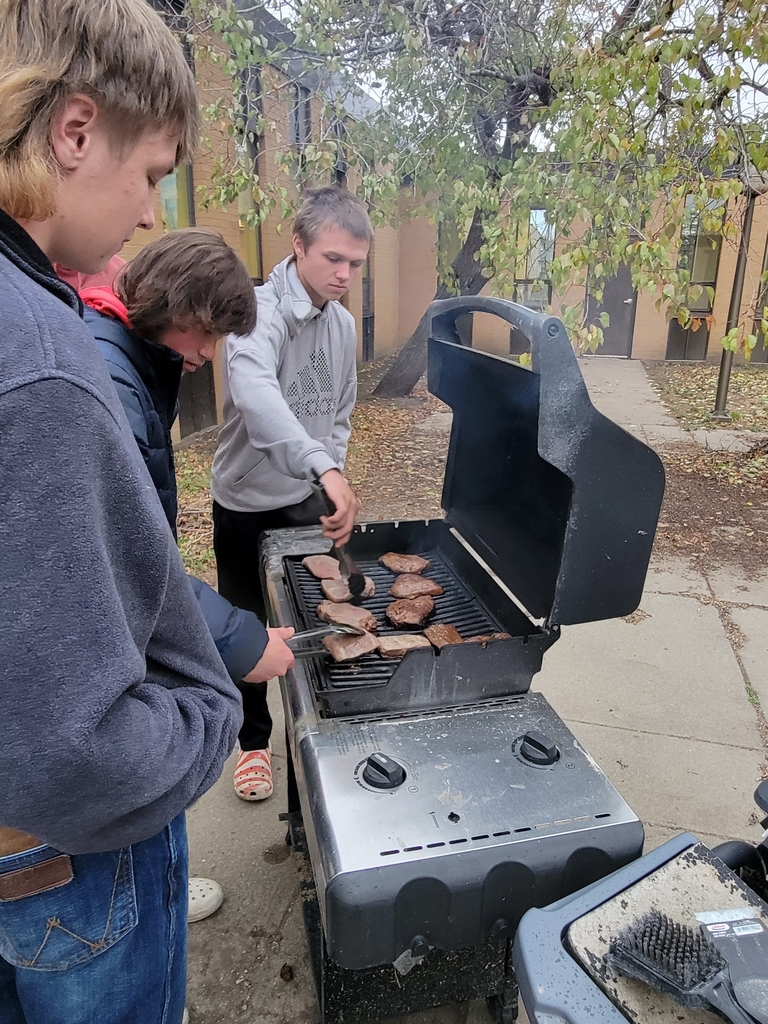 Listed below are the coverages of the quarterfinal football game New Salem-Almont versus Divide County on Saturday, October 30: Radio broadcast: KTGO 1090 AM - Tioga KDKT 1410 AM - Beulah Fox Sports 1410 Online streaming: PSP.network

First round of cooking demonstrations were completed today in FACS I. We had Jalapeno Popper Stuffed Pheasant and Fried Rice.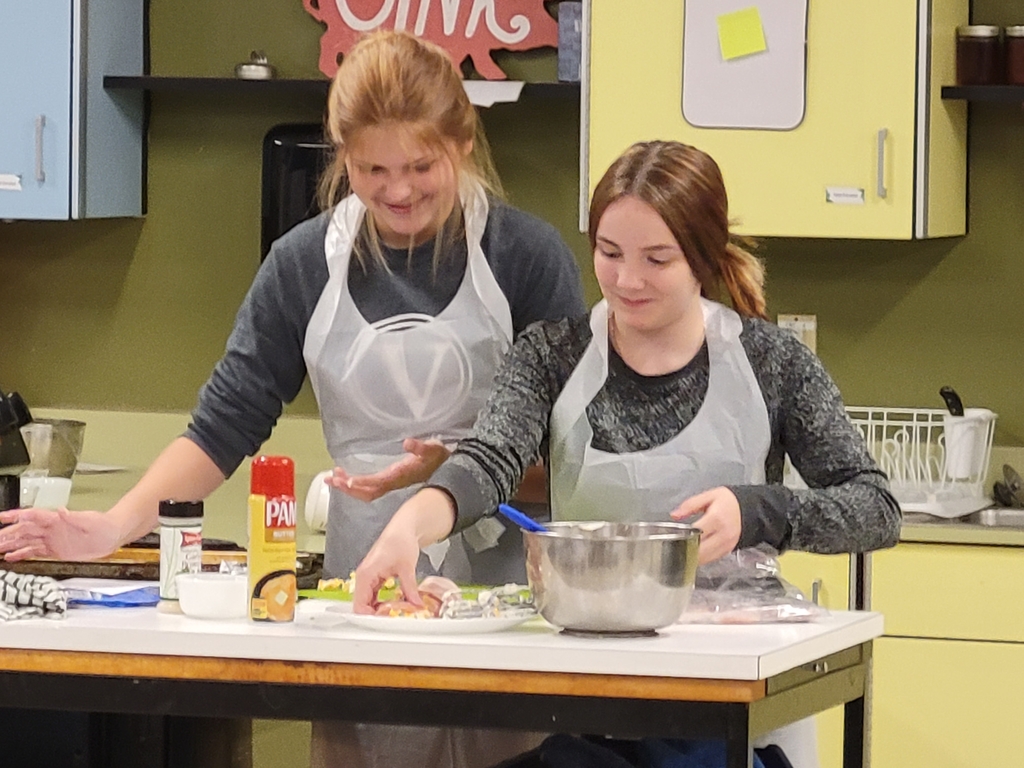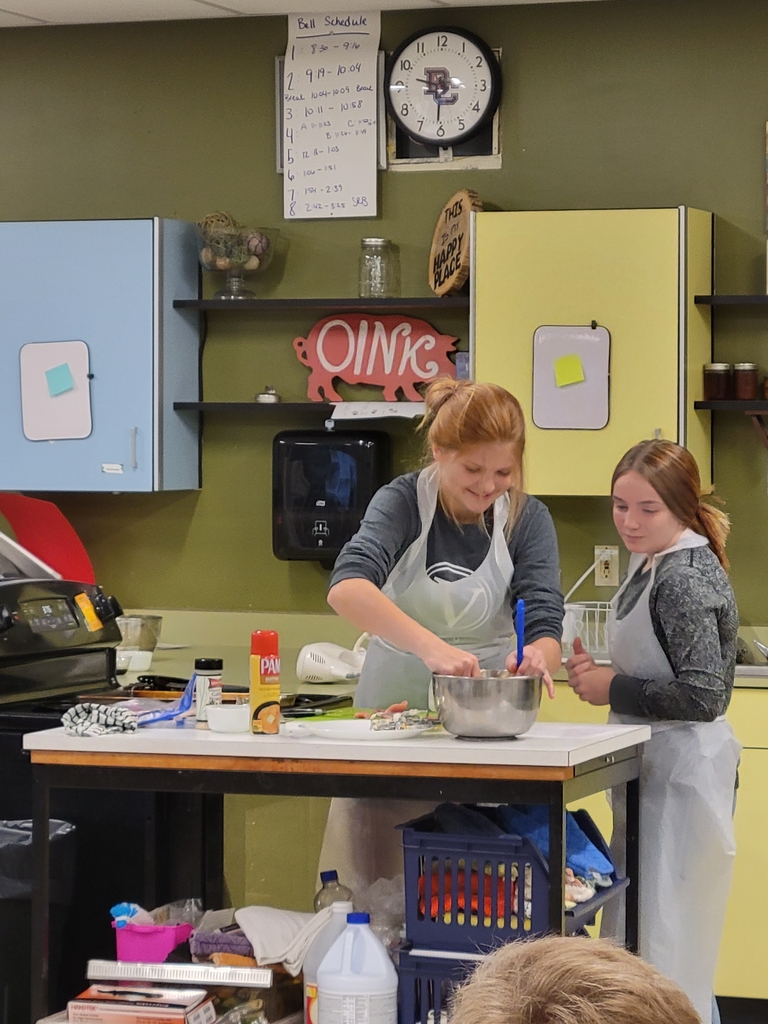 Are you curious about the sugar content of your drinks? The FACS II students researched and made posters showing their drink of choice and a healthy swap.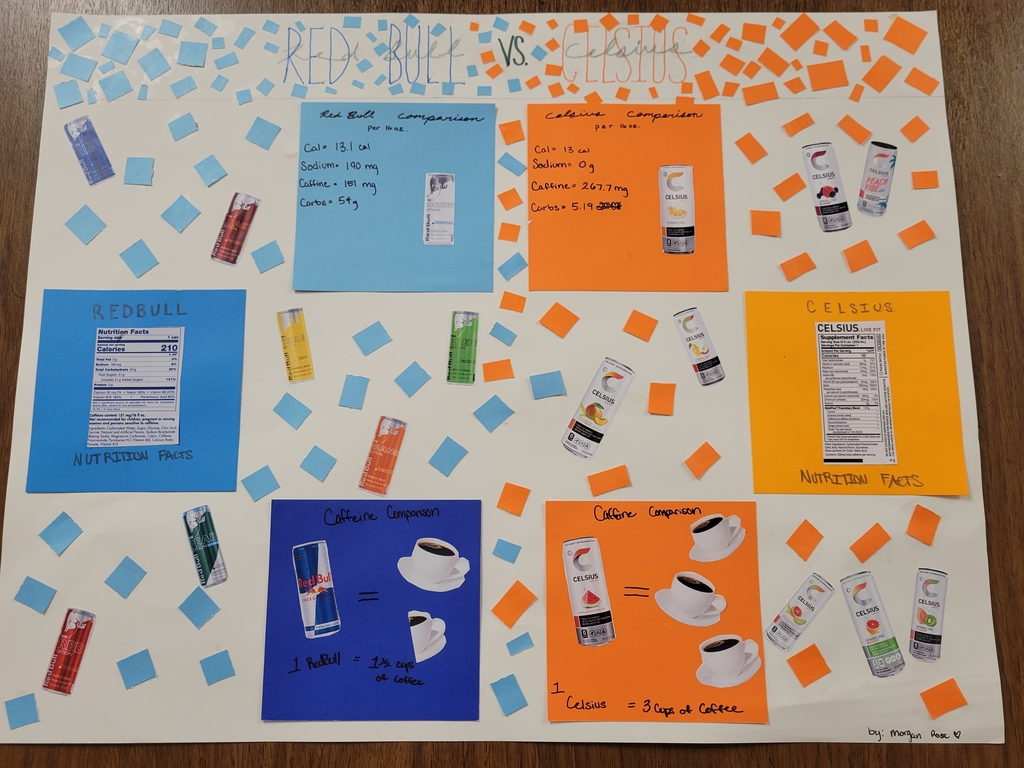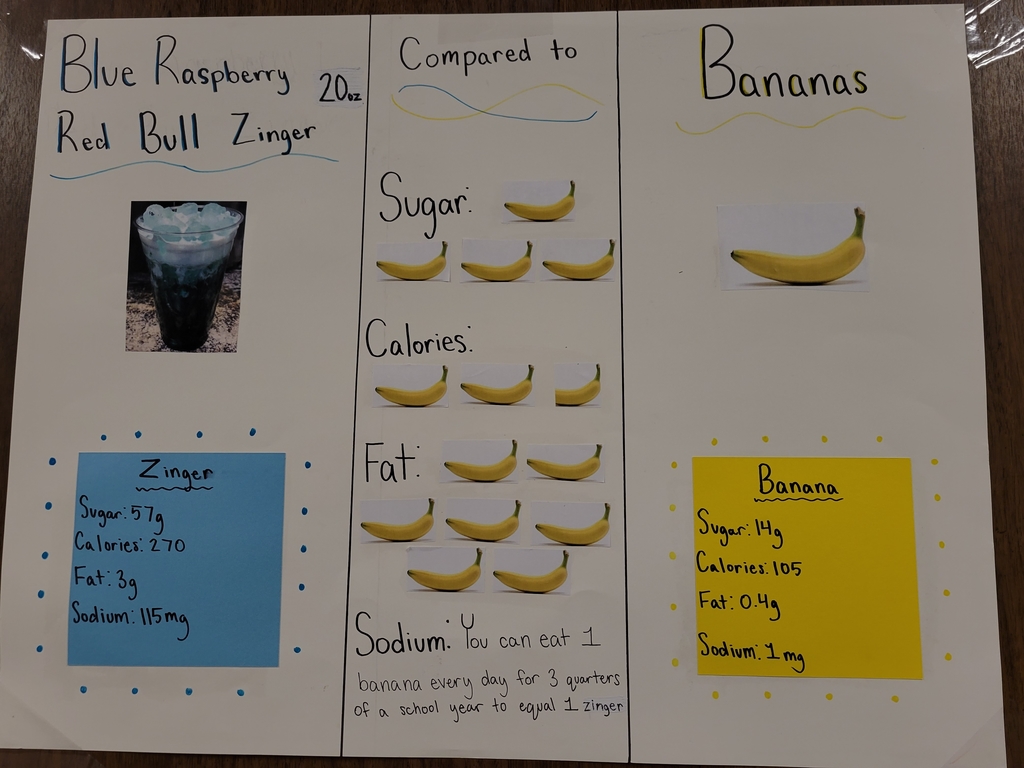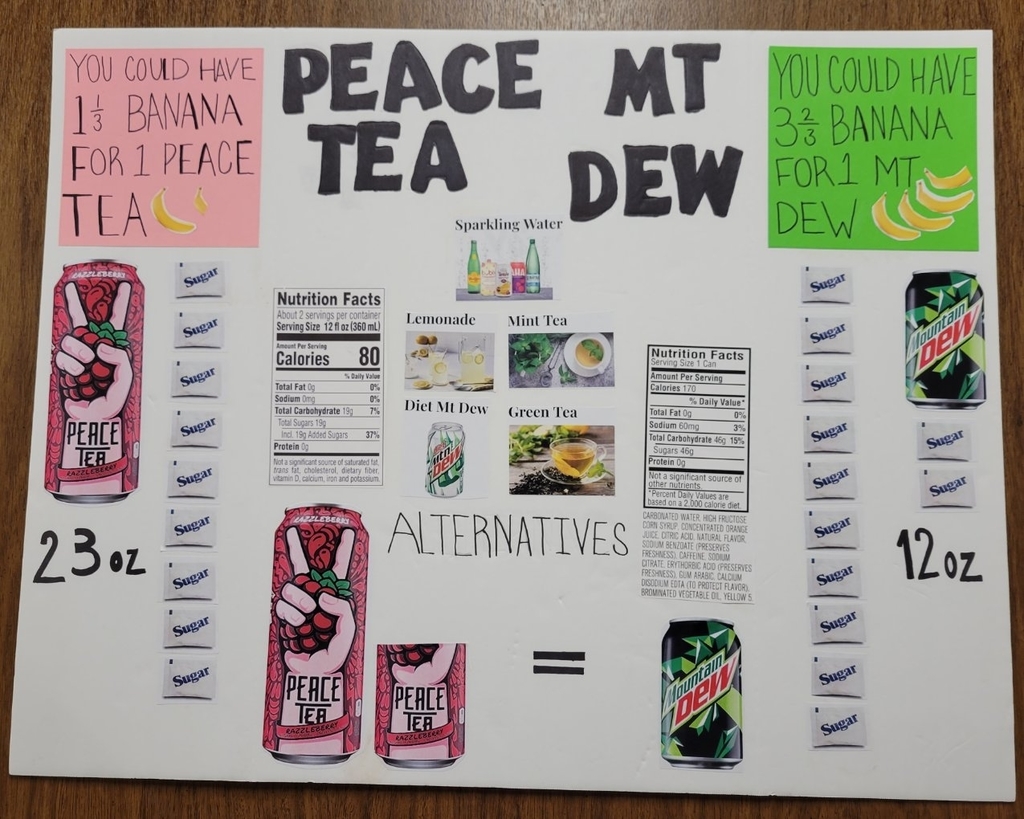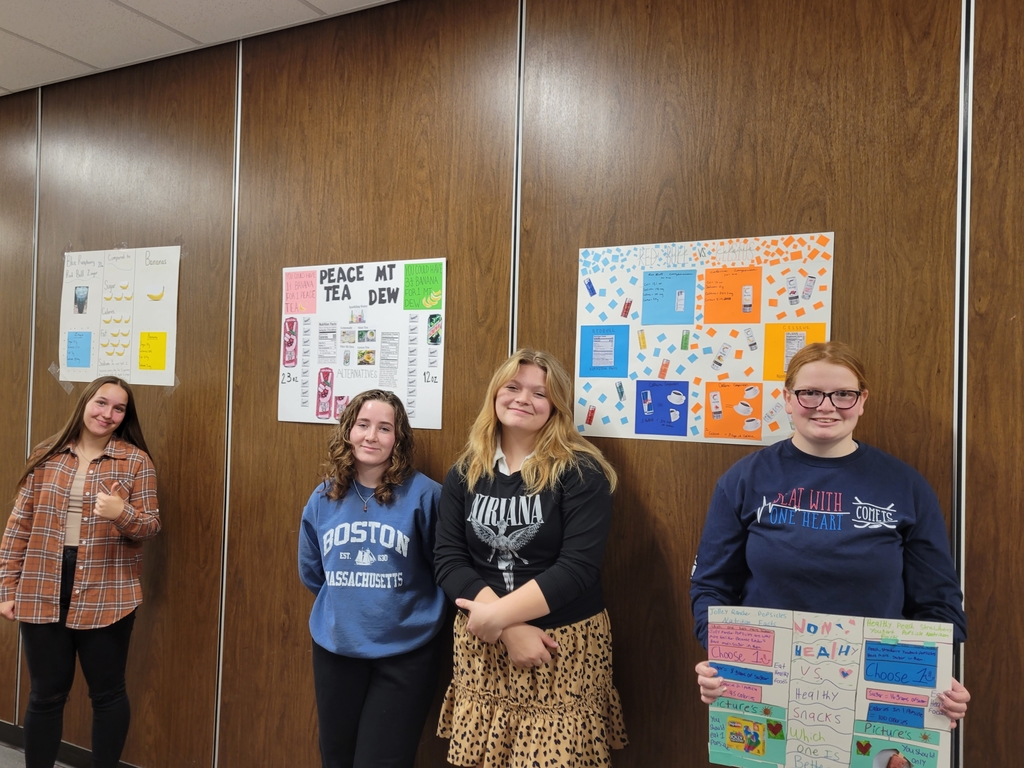 FFA fruit sale orders went out with the students today. They are due Nov 12th. If you are interested in fruit contact an FFA member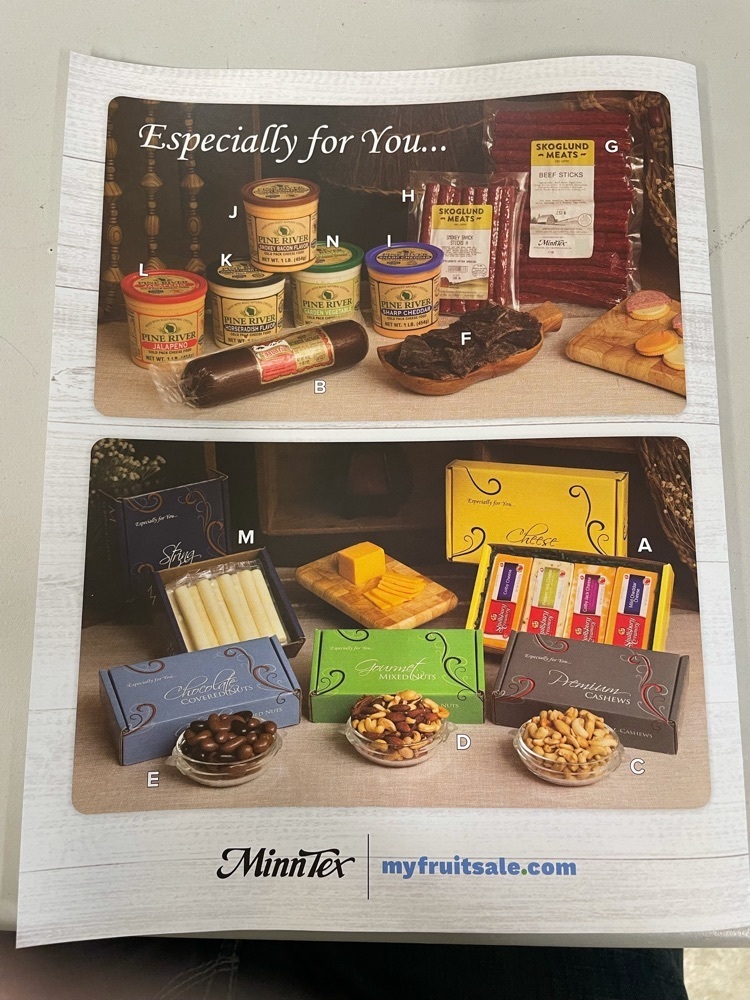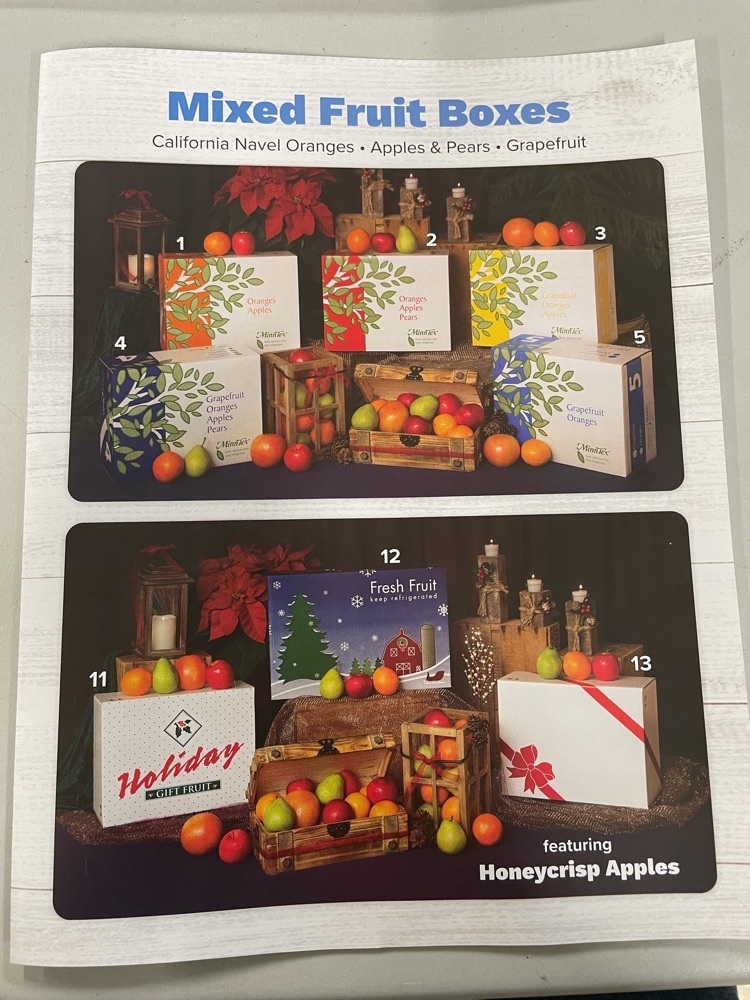 What does a marinade do to different cuts of beef? The Foods class is finding out this week. Stay tuned!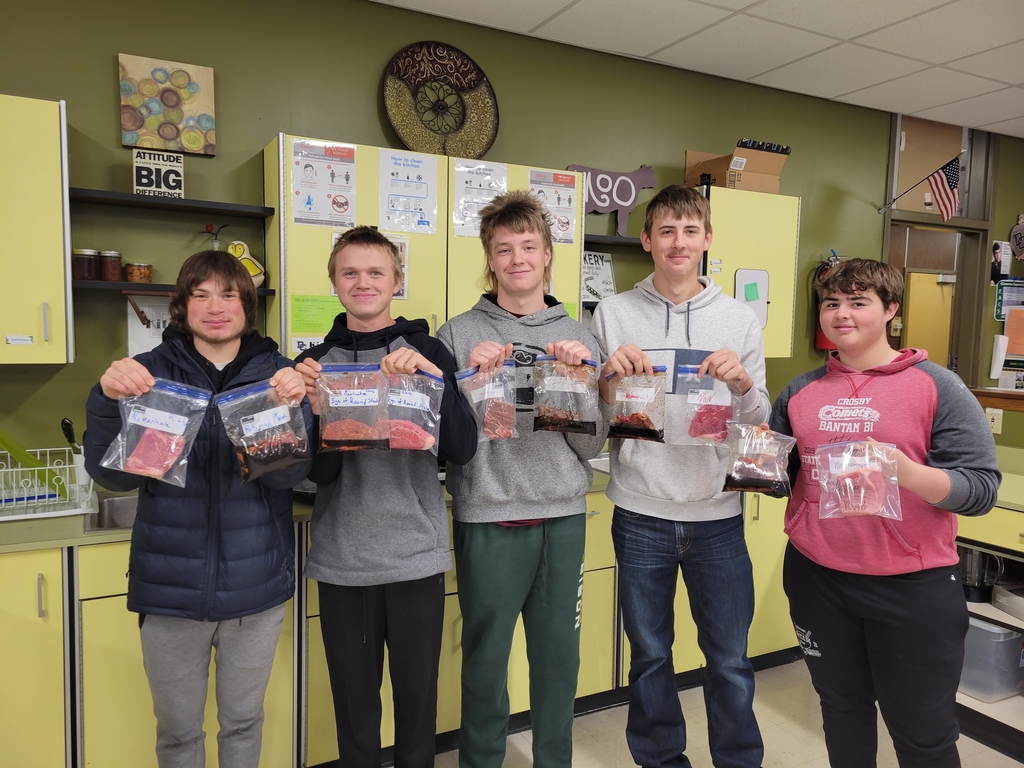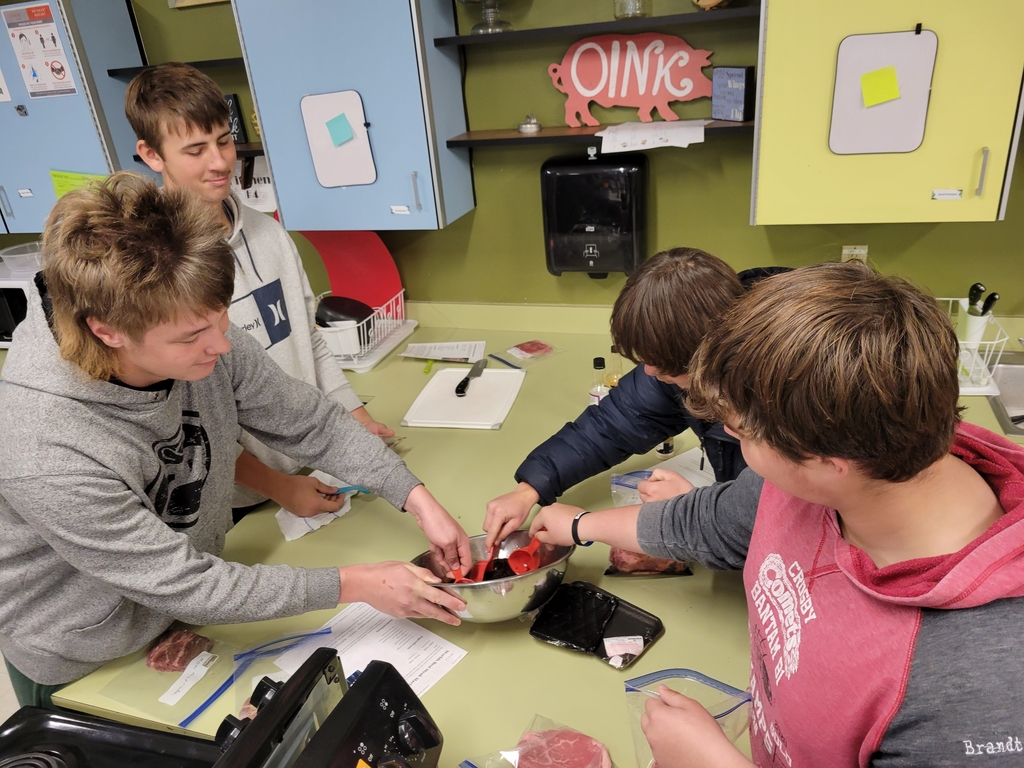 1/4 Final 9 Man Football Playoffs - DCHS -VFB will travel to New Salem on Saturday (10/30) @ 2 pm.
VB District Playoff game - 10/28/21 @ Ray v. B-C- time-5:30 pm. Next game will be at Ray on 10/29/21-TBA.
DCE/DCHS Families: P/T Conferences after school today (Monday October 25) from 3:30-7:00 pm.

There will be open gym for any girls interested in playing junior high girl's basketball on Tuesday, October 26th from 3:45-4:45 PM at the Elementary School. More information will be coming soon on start date of practice. Make sure if you did not play volleyball you have a current sports physical before the first day of practice.

District 16 Volleyball Tournament will be held at the Ray High School on Oct. 28, 29, Nov. 1. DC will play Burke County at 5:30 on Thurs. Oct. 28, 2021. Come to Ray and support the DC Maroon Volleyball team. Bracket attached.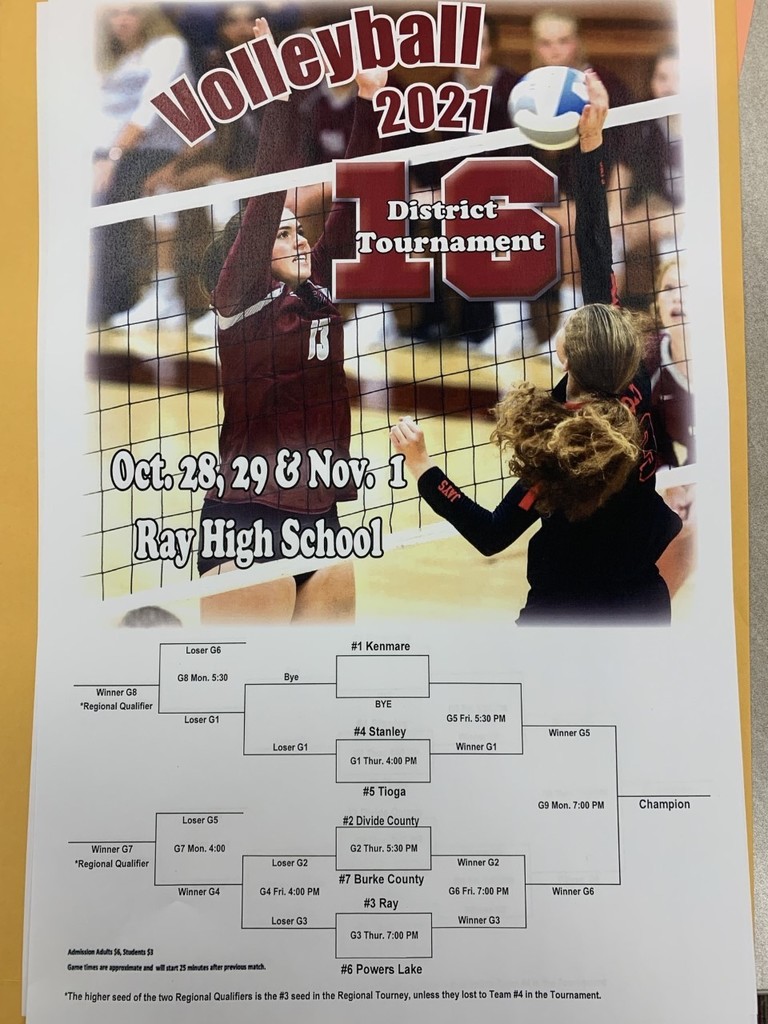 Football Playoffs 2021 Saturday, Oct. 23, 2021, 9-Man Football Playoff Game, Lewis & Clark Bombers v. DC Maroons, 1:00 PM CT. Ticket Prices: Adults $ 10.00, Students $ 5.00. All webstreams of NDHSAA Postseason Events must be approved by the NDHSAA. All other webstreams are subject to the NDHSAA Rate Card of $ 500, thus no personal livestreaming of the game is allowed. We had 2 radio stations coming however both backed out, thus the game will not be on the radio or livestreamed at this time.
DCE/DCHS FAMILIES: NO SCHOOL ON THURSDAY (10/21) AND FRIDAY (10/22) THIS WEEK DUE TO FALL BREAK! P/T CONFERENCES ARE ON MONDAY (10/25) FROM 3:30-7 PM. HAVE A GREAT BREAK! SEE YOU AT THE HOME FB PLAYOFF GAME SATURDAY 10/23 @ 1 PM)! GO MAROONS!!!
Saturday 10/23/21-DCHS-VFB hosts a home Playoff Game @ 1:00 pm v. L-C/Berthold. Ticket prices are $10.00 for adults and $5.00 for students. Activity tickets are not allowed for playoff games.
Events for the week @ DCHS-10/18-10/25: Home VB v. Alexander-10/18/21-5-JH/6-JV/7-V, (NEW) Away JVVB @ Plentywood-5:30 pm (CST) Tuesday- 10/18/21, P/T Conferences-10/19/21-3:30-7:00 pm, NO SCHOOL-Fall Break-Thursday-10/21 & Friday-10/22, Home football playoff game-Saturday-10/23/21-1:00 pm v. L-C/Berthold (ACTIVITY TICKETS ARE NOT ALLOWED FOR ADMISSION). Monday-10/25/21-P/T Conferences-3:30-7:00 pm
The Ag Mechanics Class is starting to finish up their Adirondack chairs. A lot of angles and designs go into building these chairs