The JH football meeting/equipment turn in will take place in the JH boys locker room at 2:45 pm om Monday 10/18. Parents/JH football players, please make sure it is all washed and accounted for.

There will be a Junior High football meeting on Monday, October 18th to turn in gear. Parents, please make sure it is all washed and accounted for. Thanks!
Management students managing a stadium by booking concerts, building a winning football team, ordering concessions inventory and pricing, selling, dealing with parking, ushers, security and pricing and selling tickets.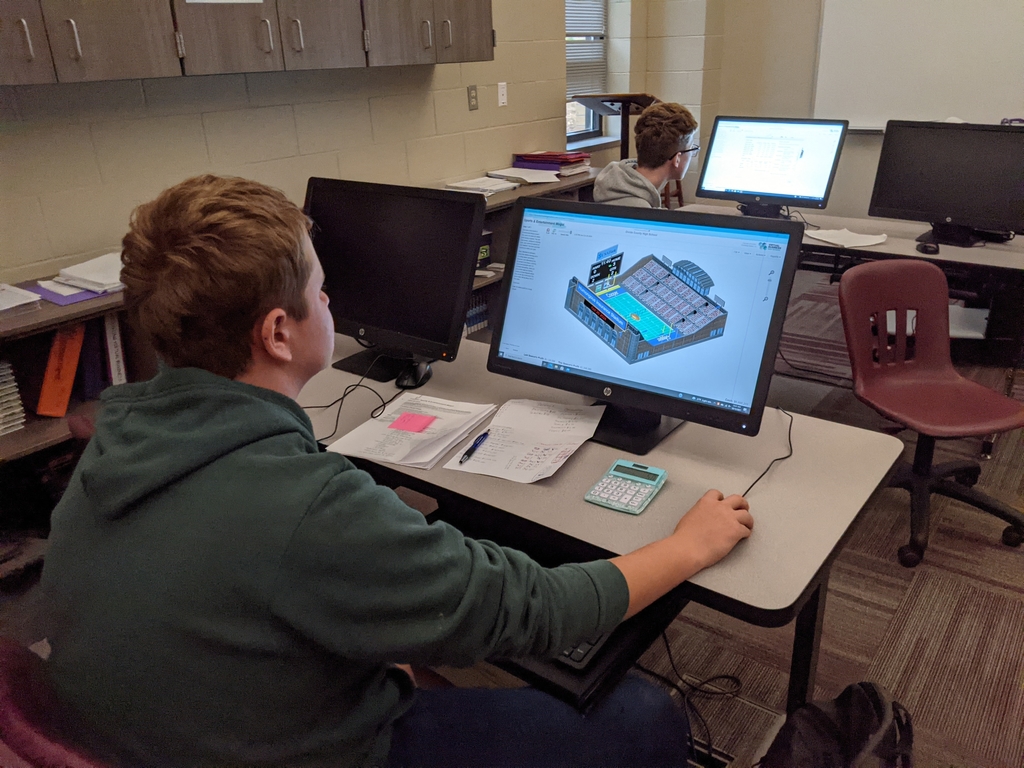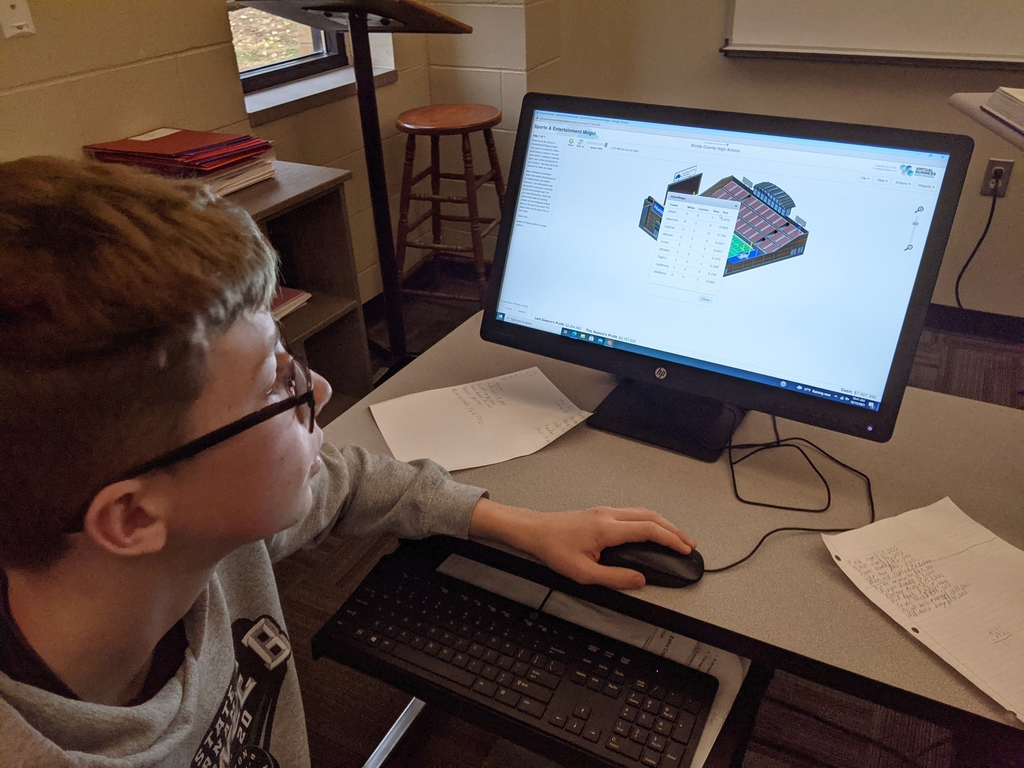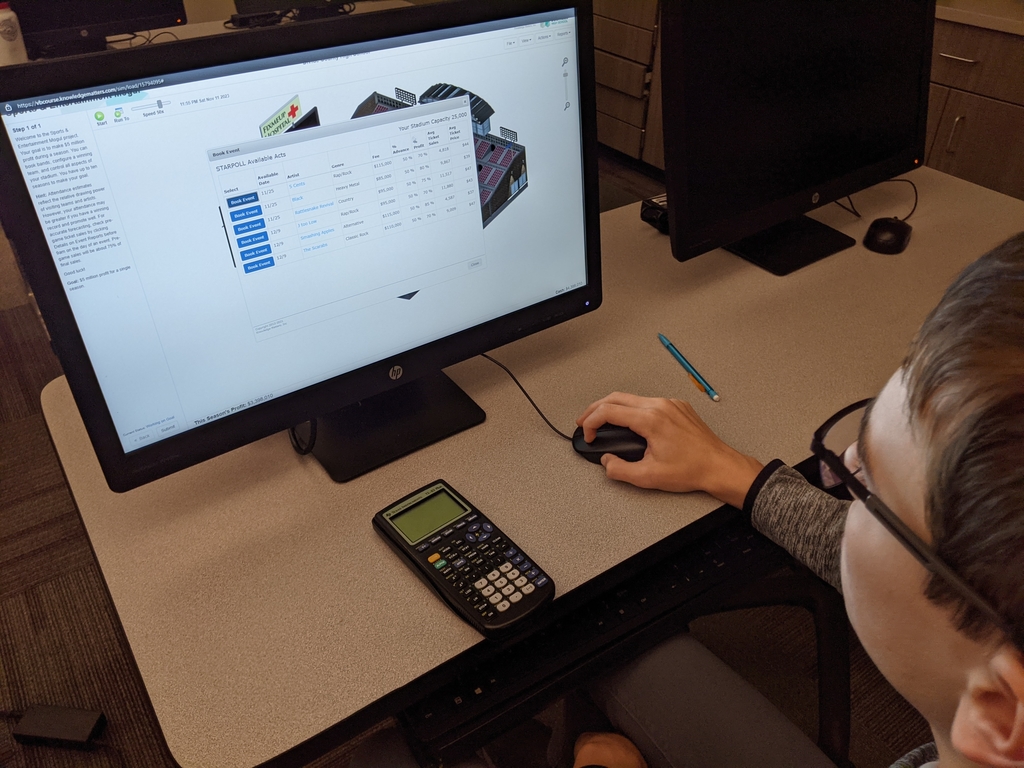 8th graders are using Banzai, an online game to learn about financial decisions like budgeting and debt. They do not like going into debt!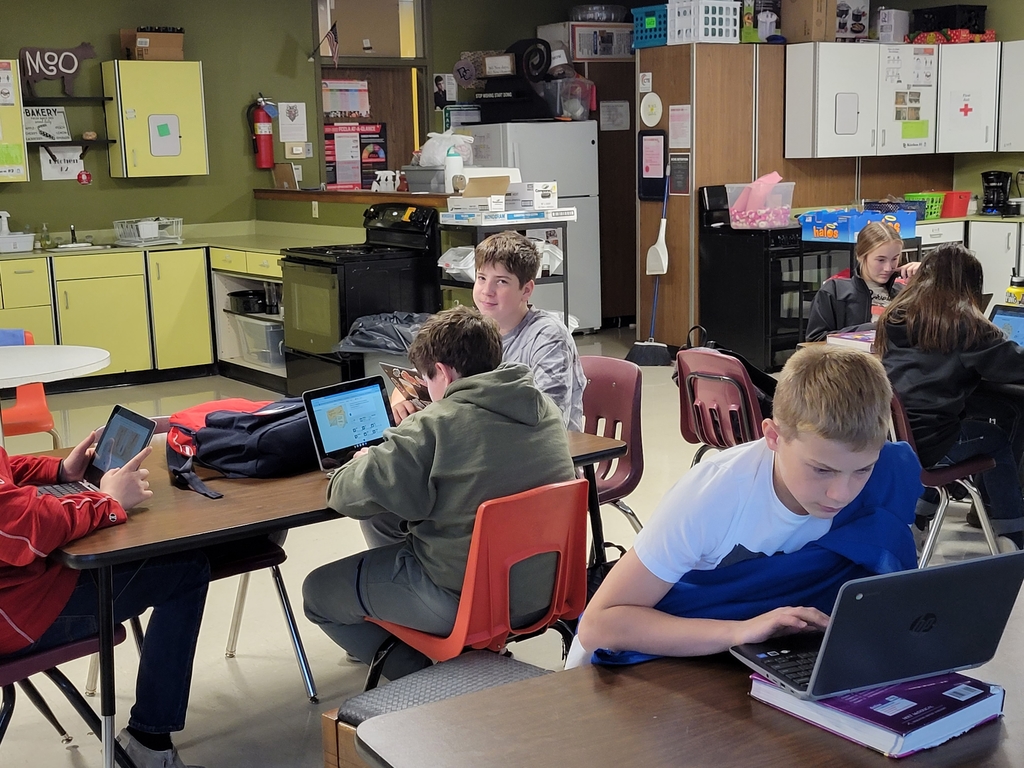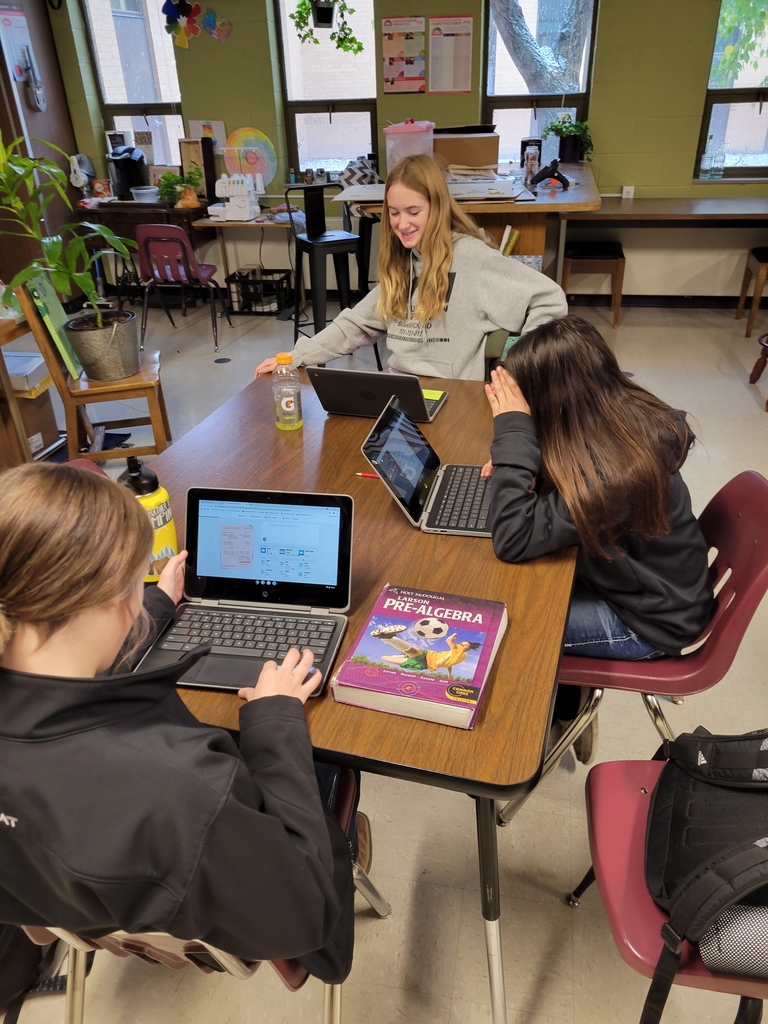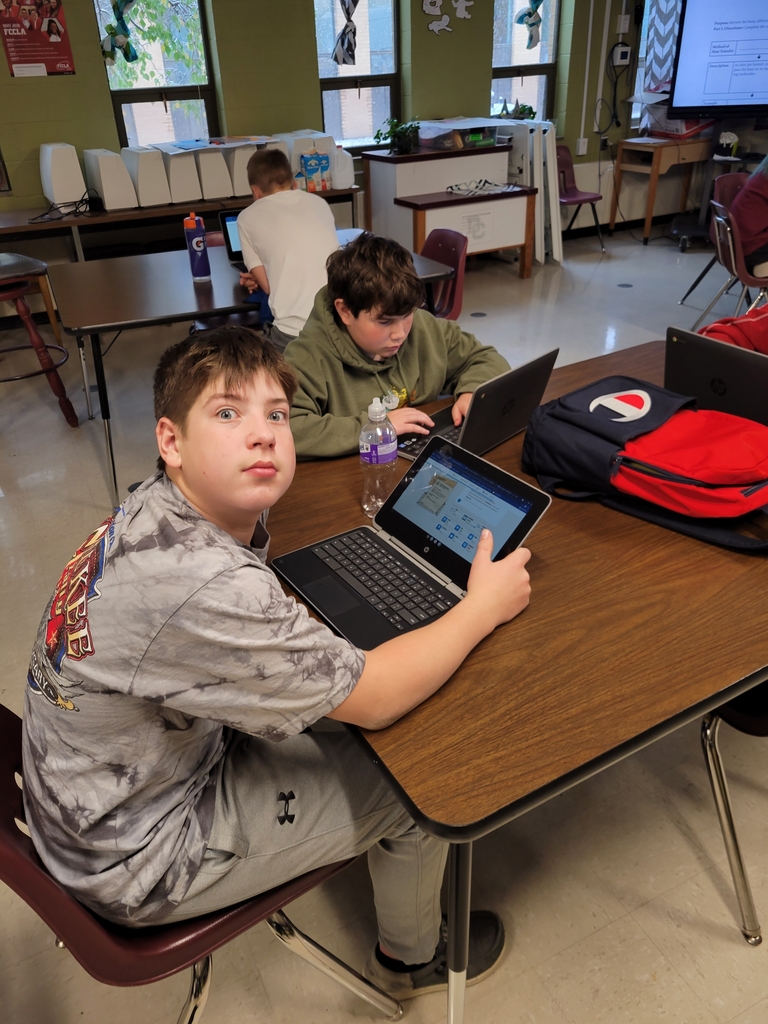 Painting class created some amazing anatomical black and white bone paintings!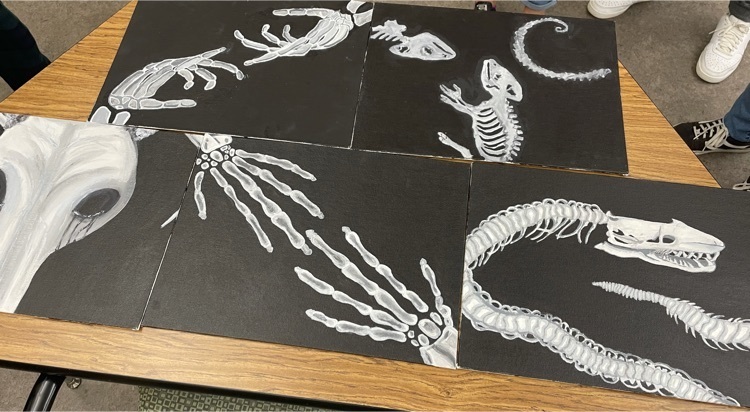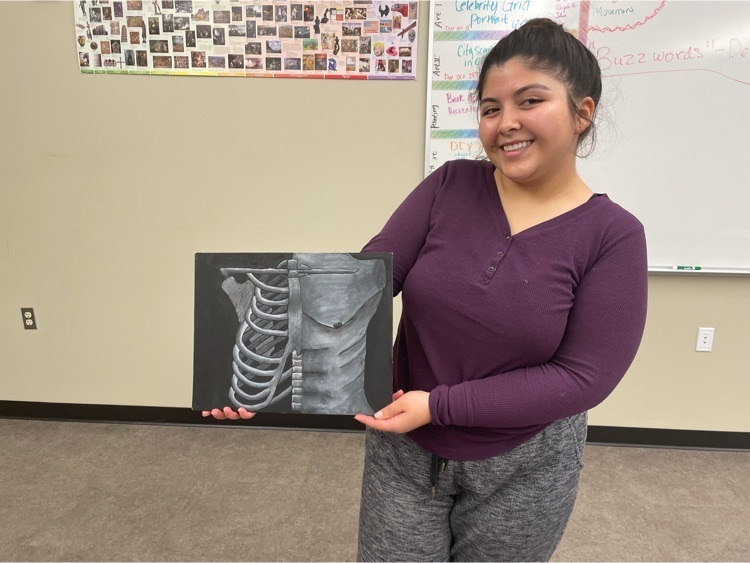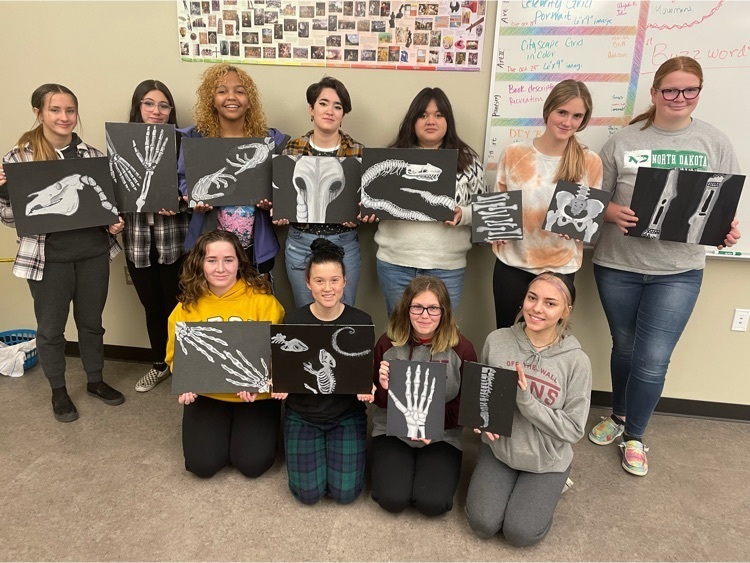 C-Squad/JHVB fans - Friday 10/15/21-Home C squad game v. Kenmare @ 3 pm, Home-JHVB v. Stanley-430/530 pm. There will be no charge for admissions and we will not have concessions at the games. Sorry for the inconvenience.
DCE/DCHS Fall Parent-Teacher Conference dates are Tuesday 10/19/21 and Monday 10/25/21. Conference times are 3:30-7:00 pm both days.

Volleyball on Friday, Oct. 15th, 2021, here at DC, we will not have concessions available. If you want something please bring it with you.
COLLEGE APPLICATION DAY Seniors applying for college during College Application Month. Every senior in ND receives one free college application paid for by the Bank of ND. We thank them for their generosity!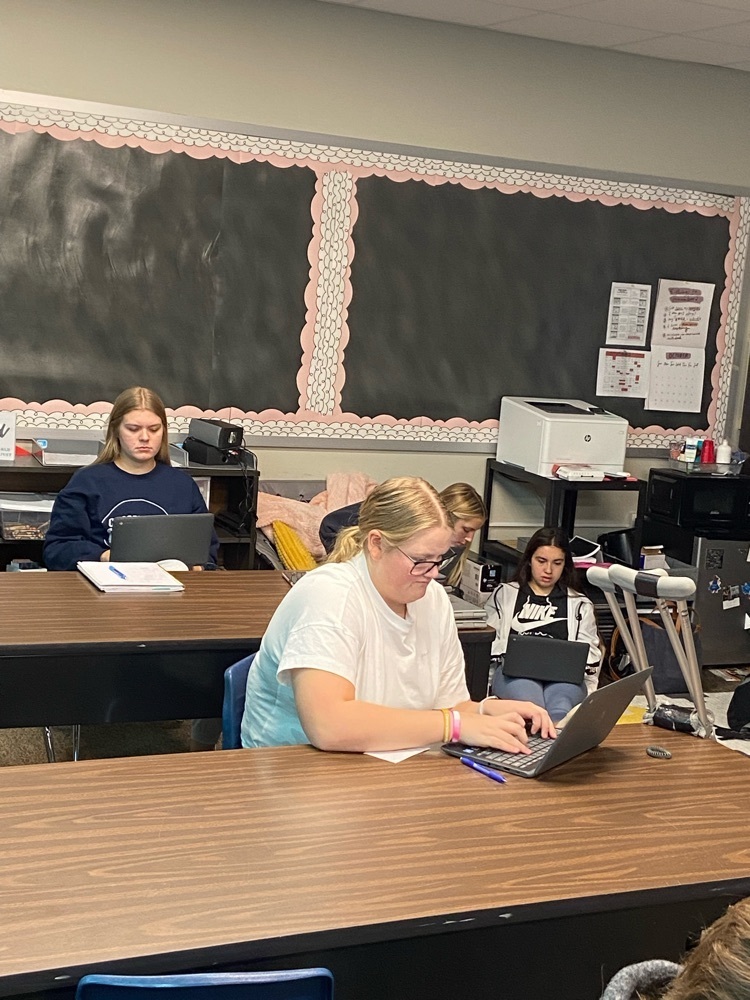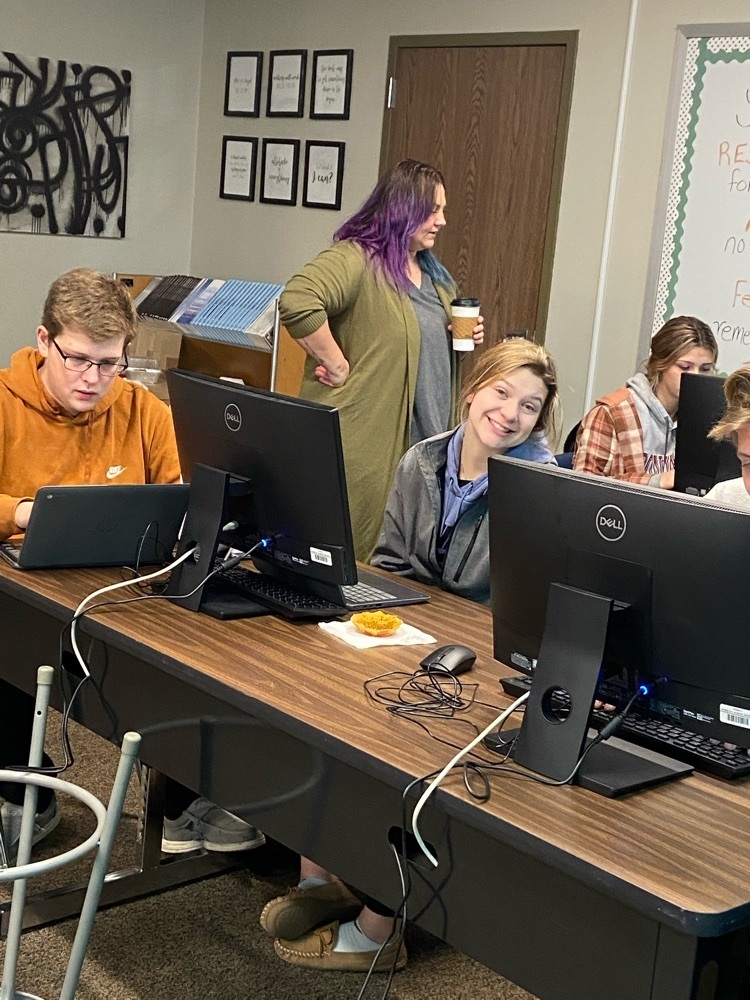 We are ready! Come and buy some goodies and support a great cause.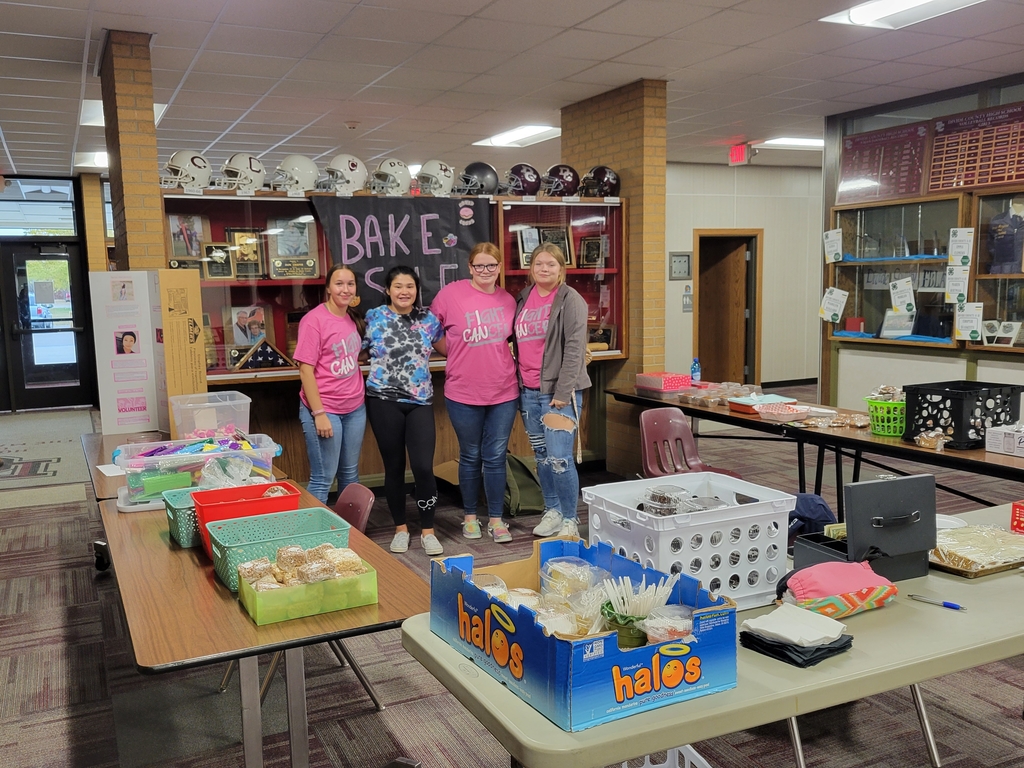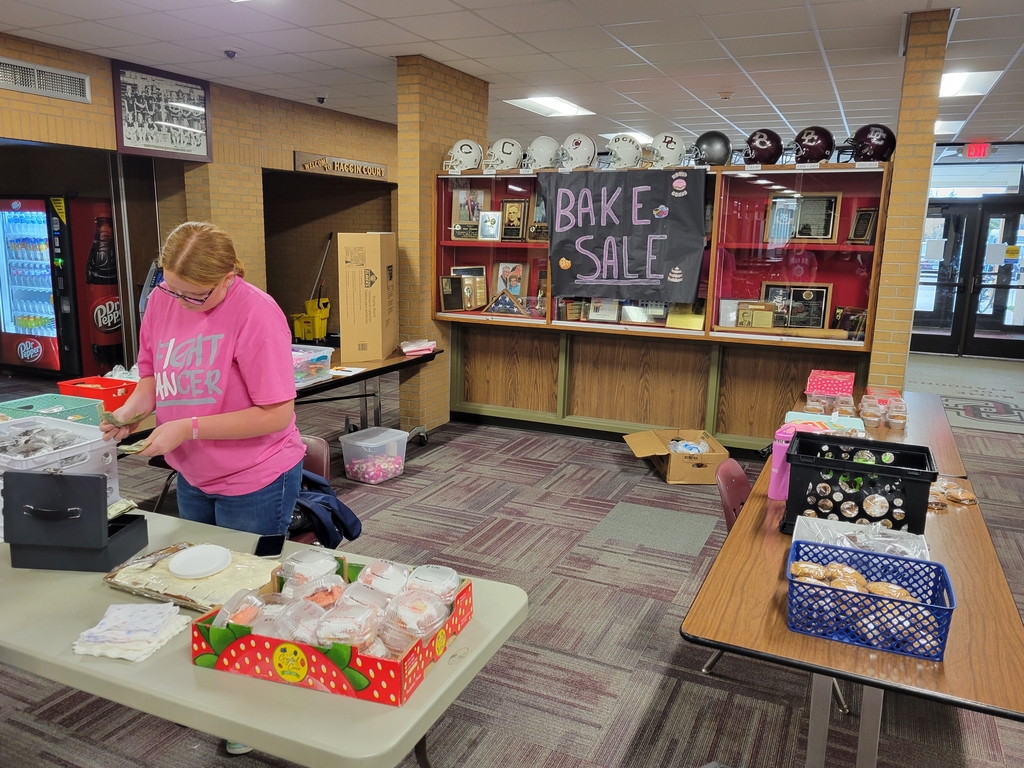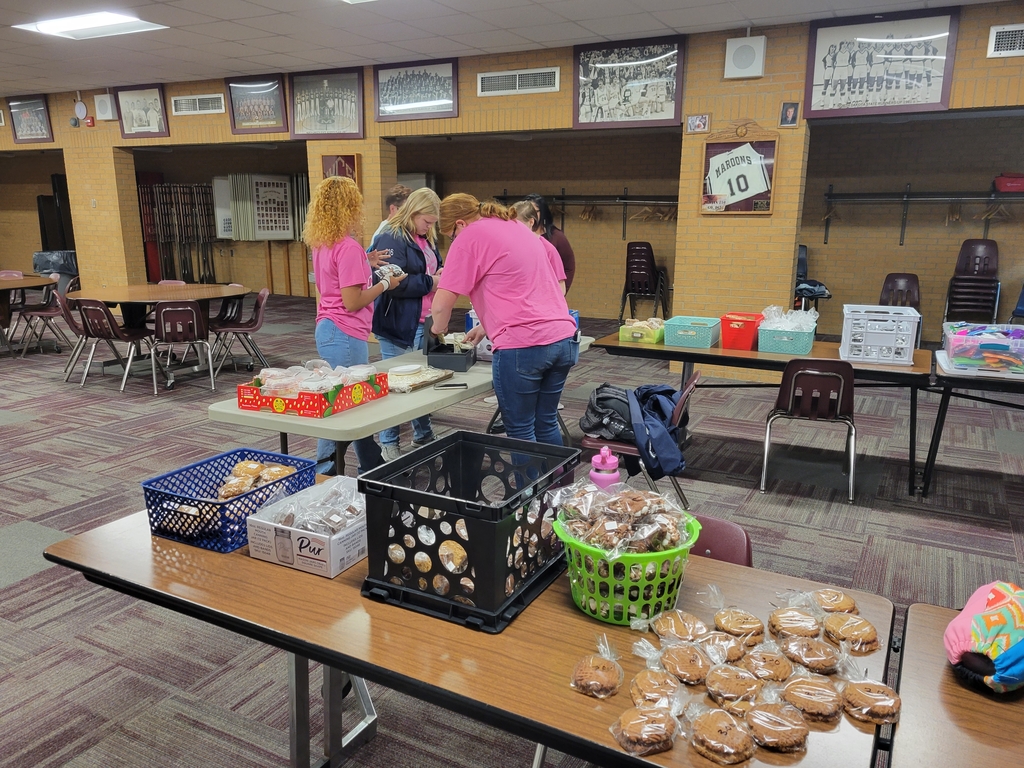 Prepping for the Pink Night Bake Sale. All classes were involved this year to make all the goodies that will go on sale tonight (10-12-2021) at the volleyball games. All money raised will be donated to the cancer centers in our area.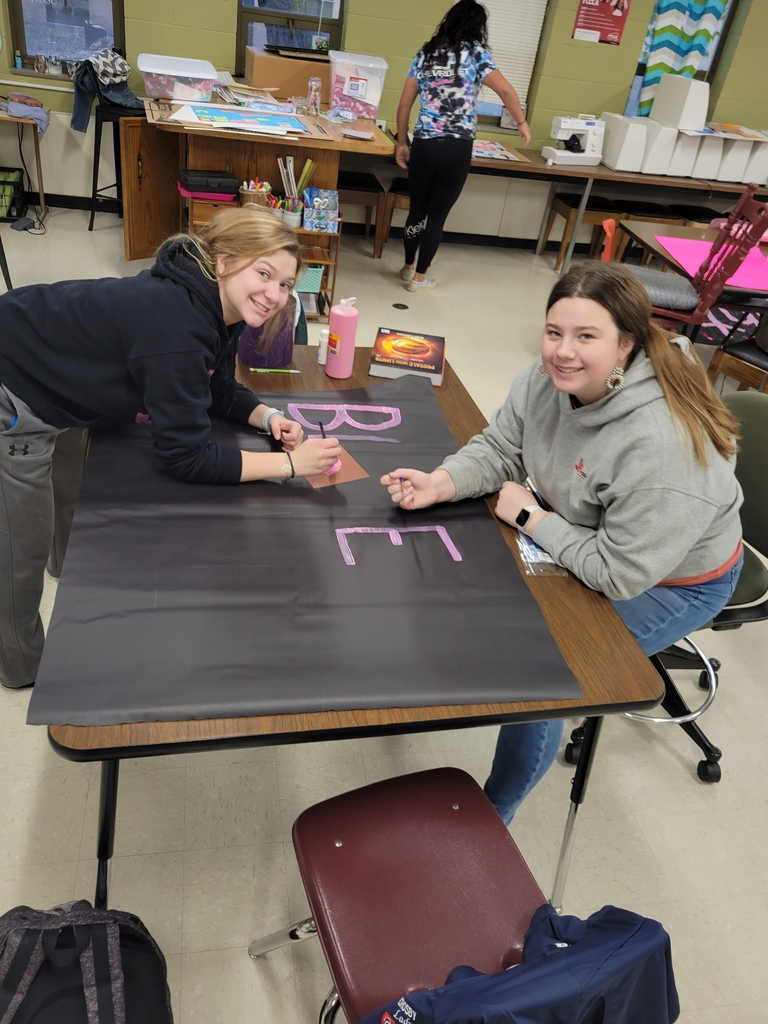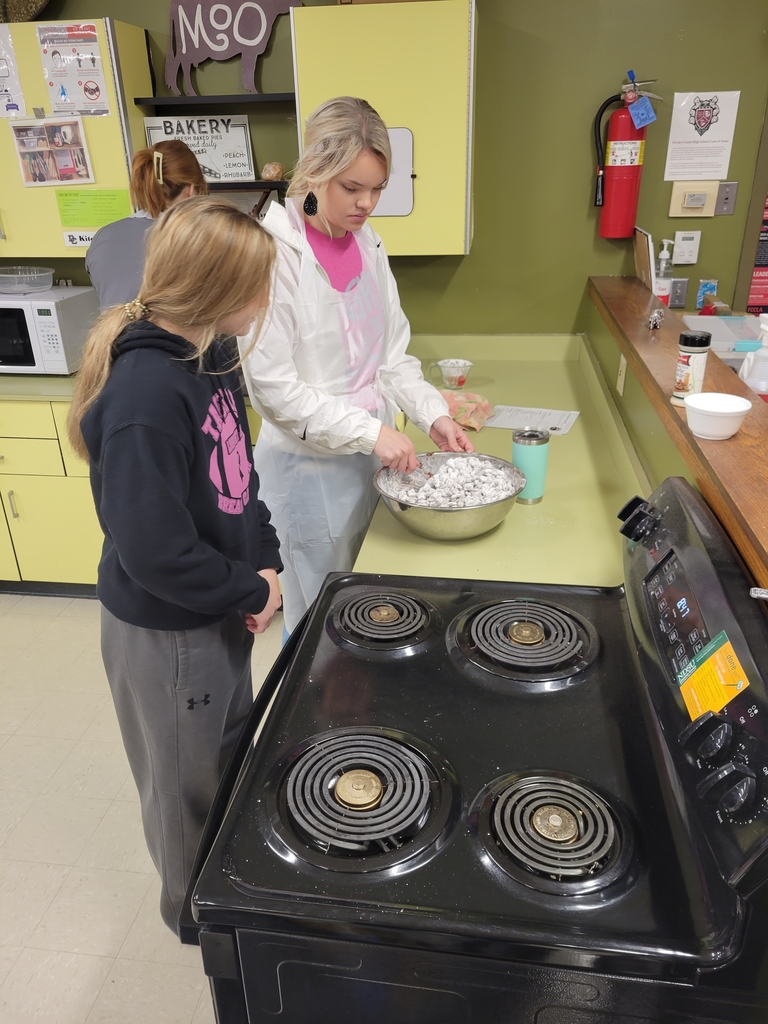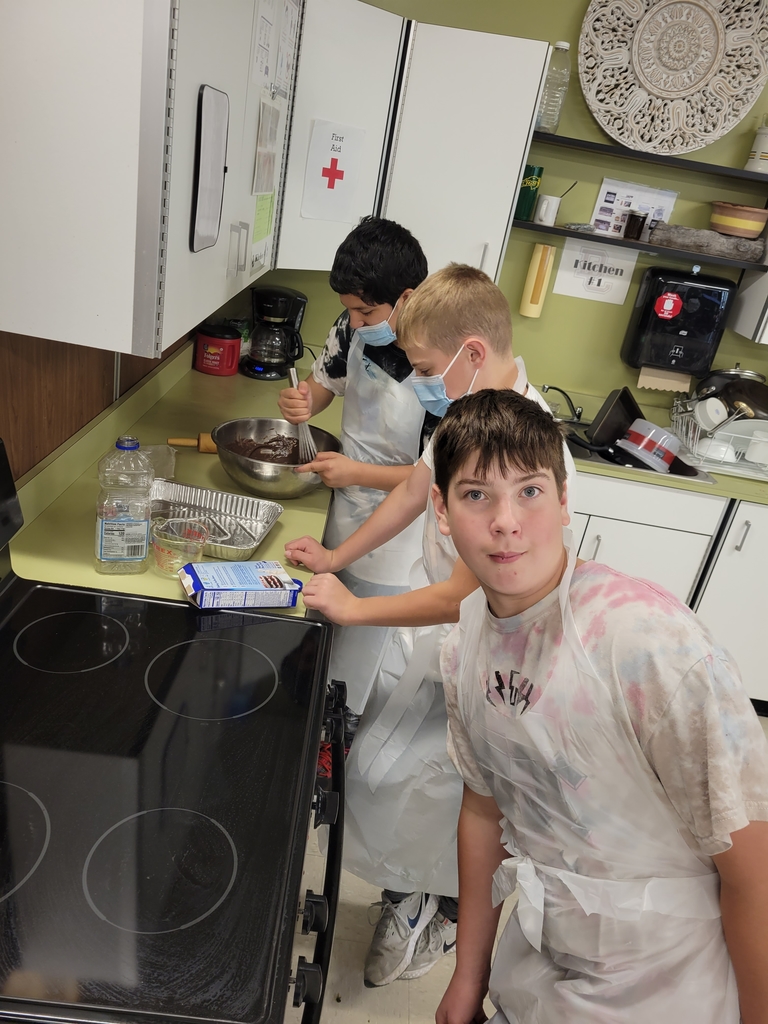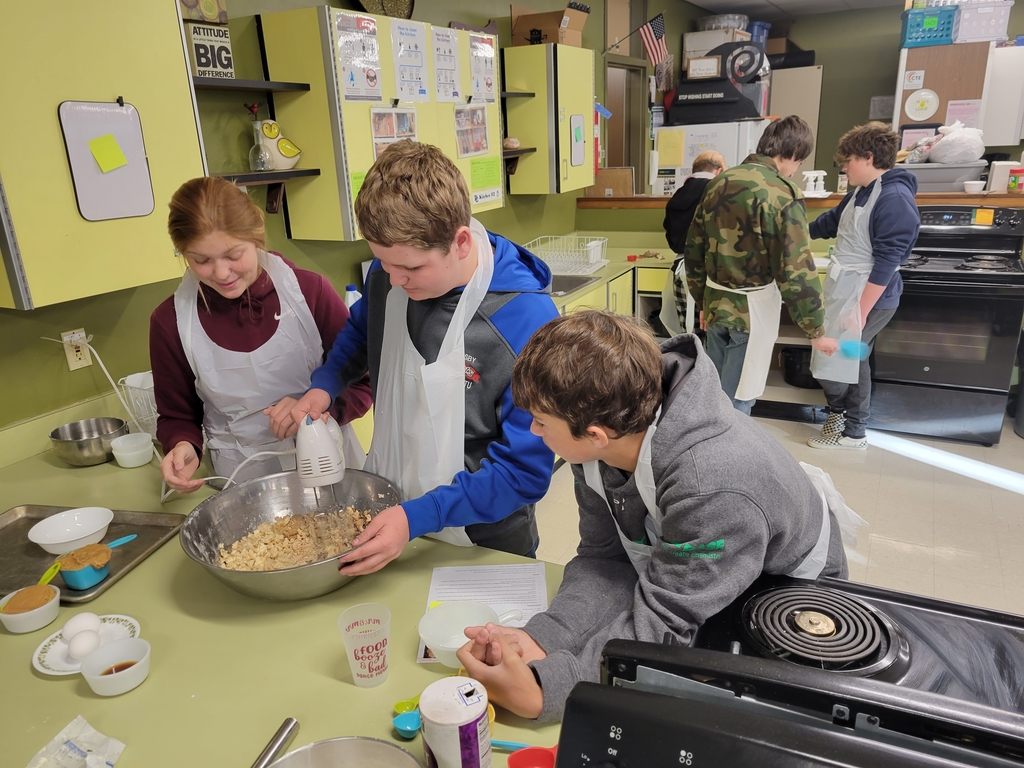 DCE/DCHS Parents/Students and Families: Early out Wednesday October 13, 2021 @ 2:30 pm. Thanks for your flexibility!
DCHS Volleyball this week: 10/12/21 v. Trenton-4-JH/5-C/6-JV-/7-V, 10/14/21 @ Stanley-(JH @ Stanley Elementary-430/530p)-HS games @ Stanley HS-5/6/7 pm, 10/15/21-Home C squad game v. Kenmare @ 3 pm, Home-JHVB v. Stanley-430/530 pm.
8th Grade finished their awesome State Album Covers.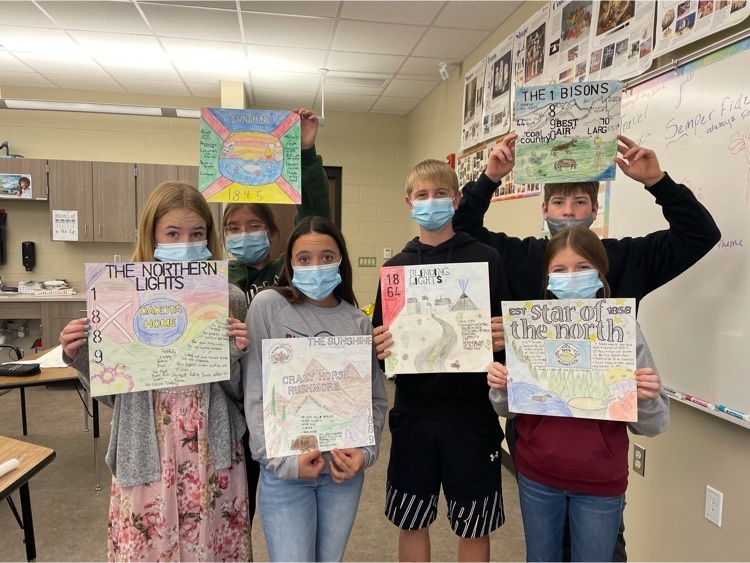 Correction: Friday, Oct. 15, Volleyball at DC JH 7th Grade @ 4:30 and 8th Grade at 5:30.

DC Volleyball, Friday, Oct. 15, we added a C-Squad match with Kenmare at 3:00, then will have 2 JH matches DC v. Stanley, 5th 4:30, 6th 5:30.

DC Volleyball, Oct. 11, 2021, Ray @ DC, we will not have a C-Squad match. JH 4:00, JH 5:00, JV 6:00, V 7:00

Varsity volleyball team wins their pool at the NWC tournament in Ray. They will begin tournament play at approximately 5:15 PM.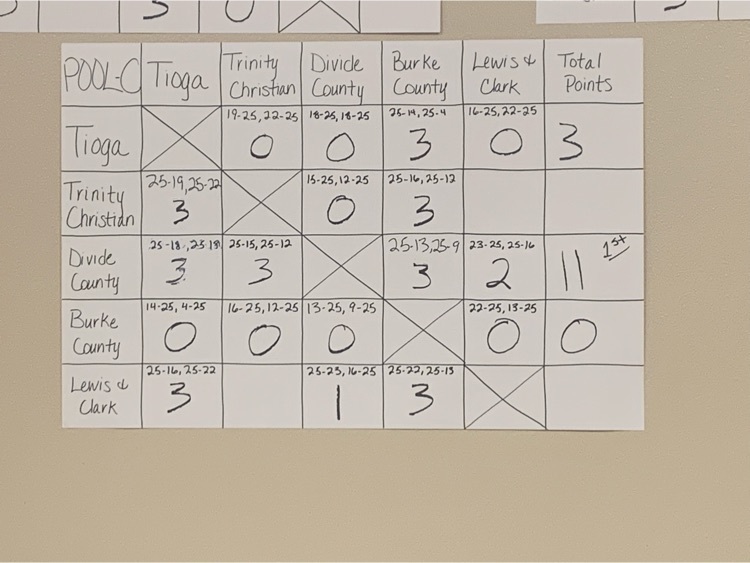 No hungry bellies here! Foods class made some great meals today!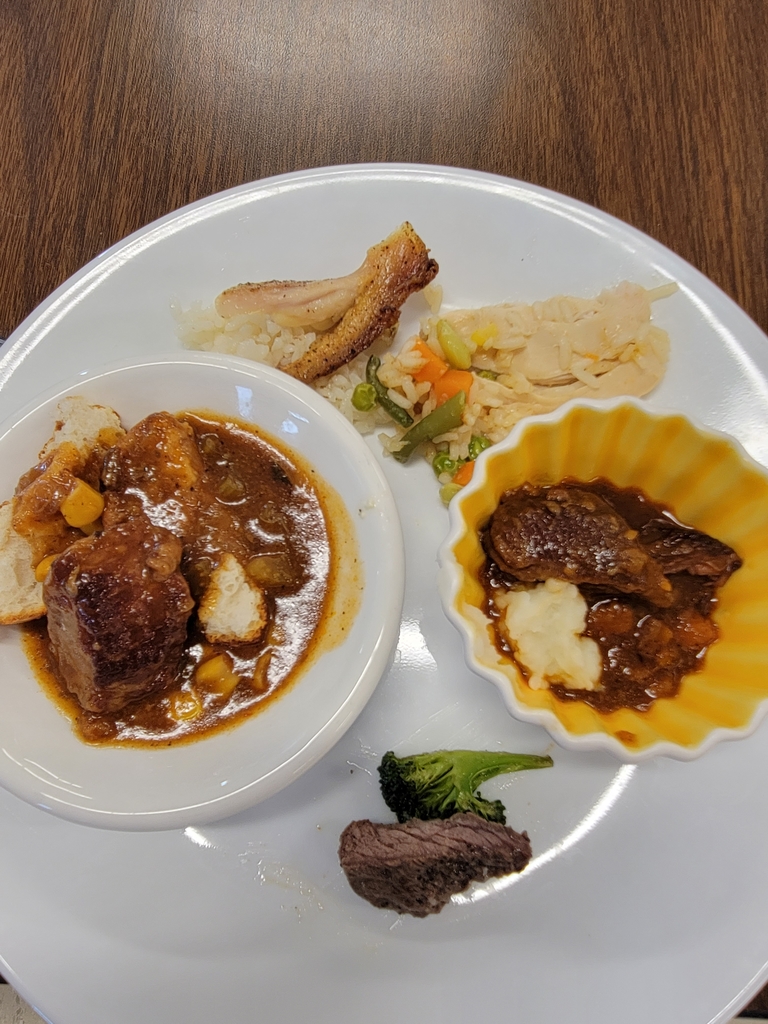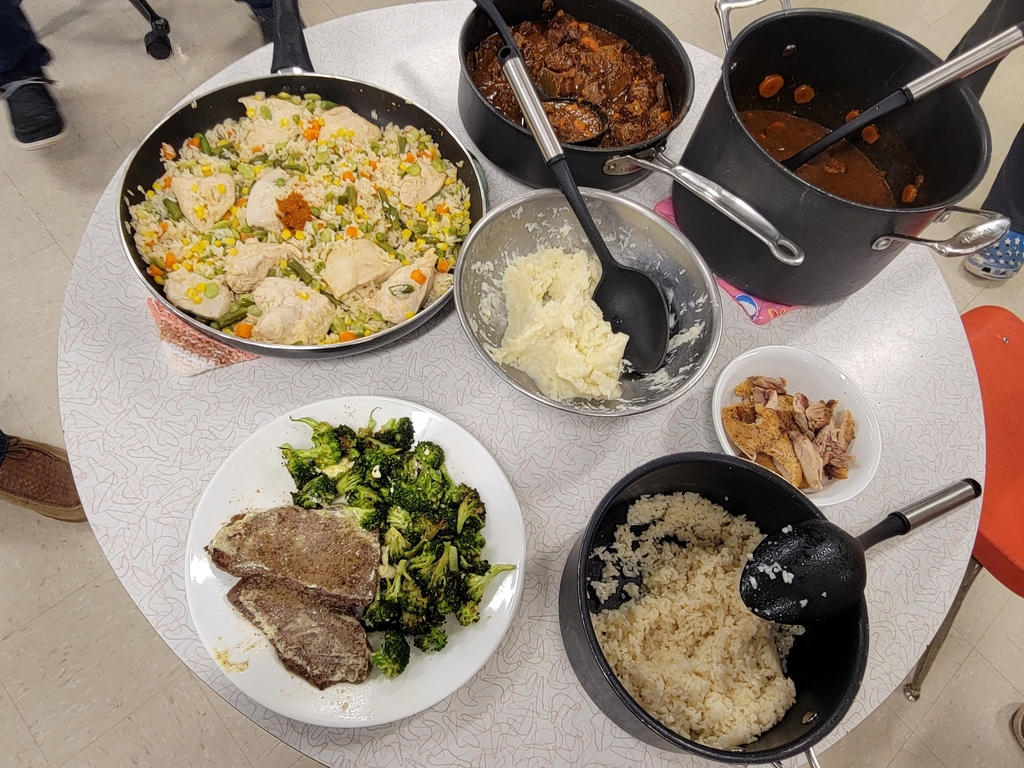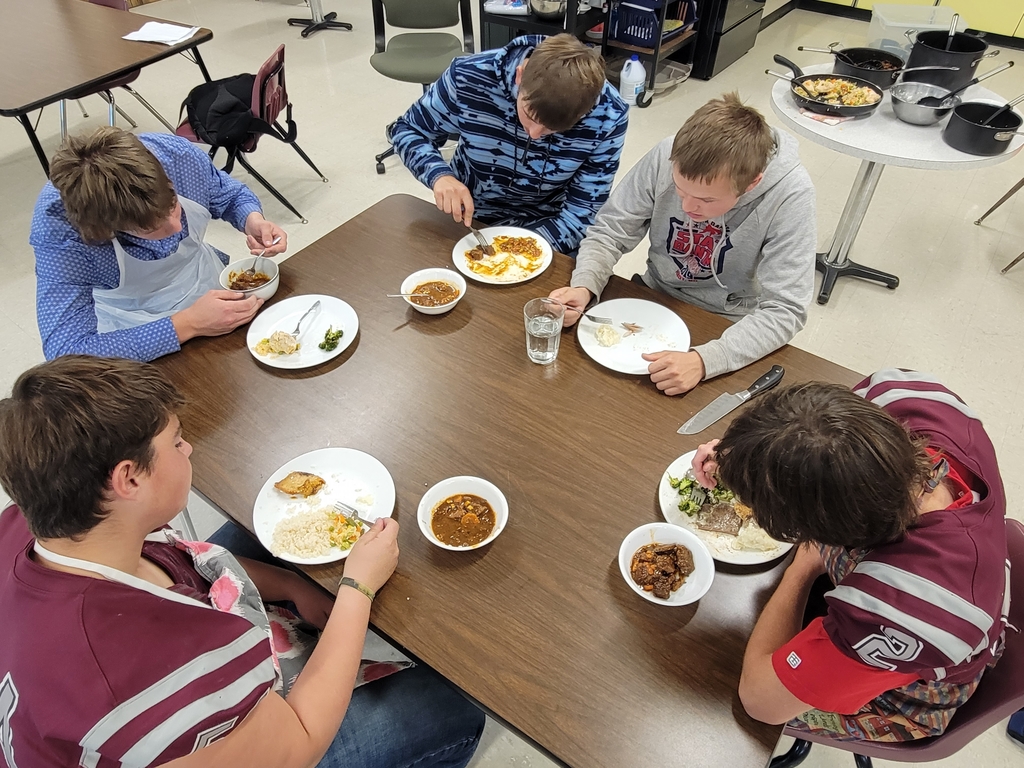 Another successful day of cooking with these boys. Stew, braised beef, chicken & rice skillet, steak and roast chicken.