Foods finished grains! Mediterranean quinoa salad, Spinach and mushroom quinoa skillet, Barley and mushrooms and Broccoli barley bowl.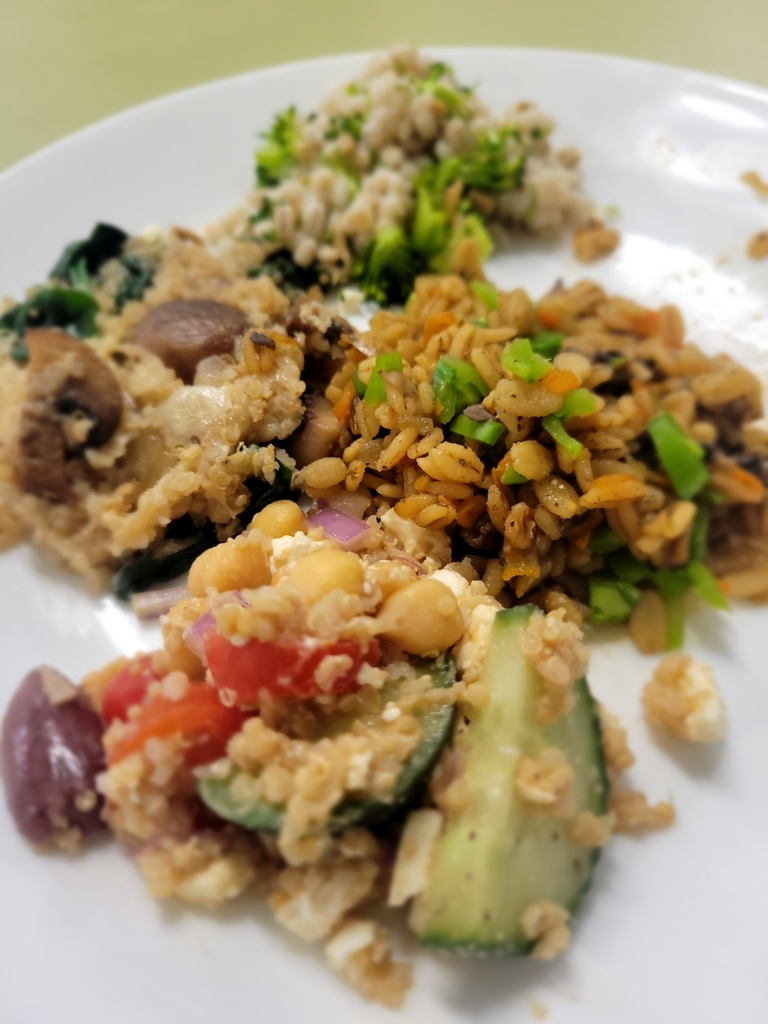 Foods class is expanding on what they usually eat from the grains family with barley and quinoa recipes.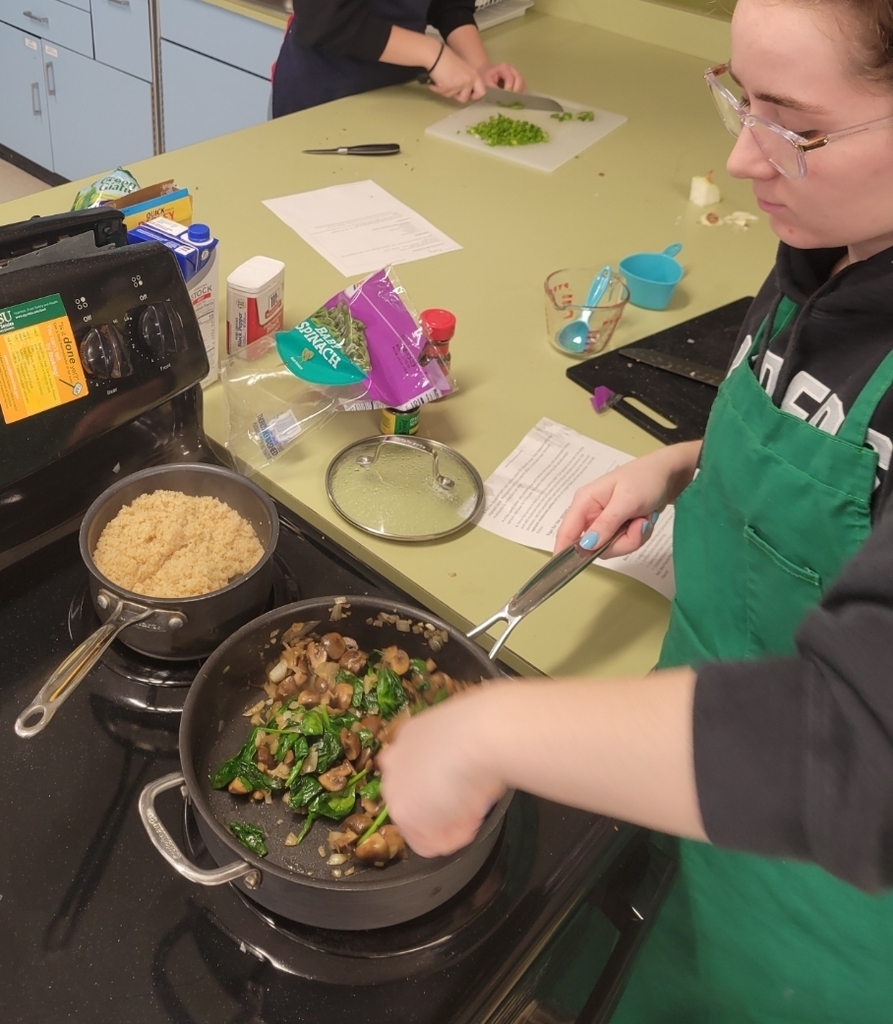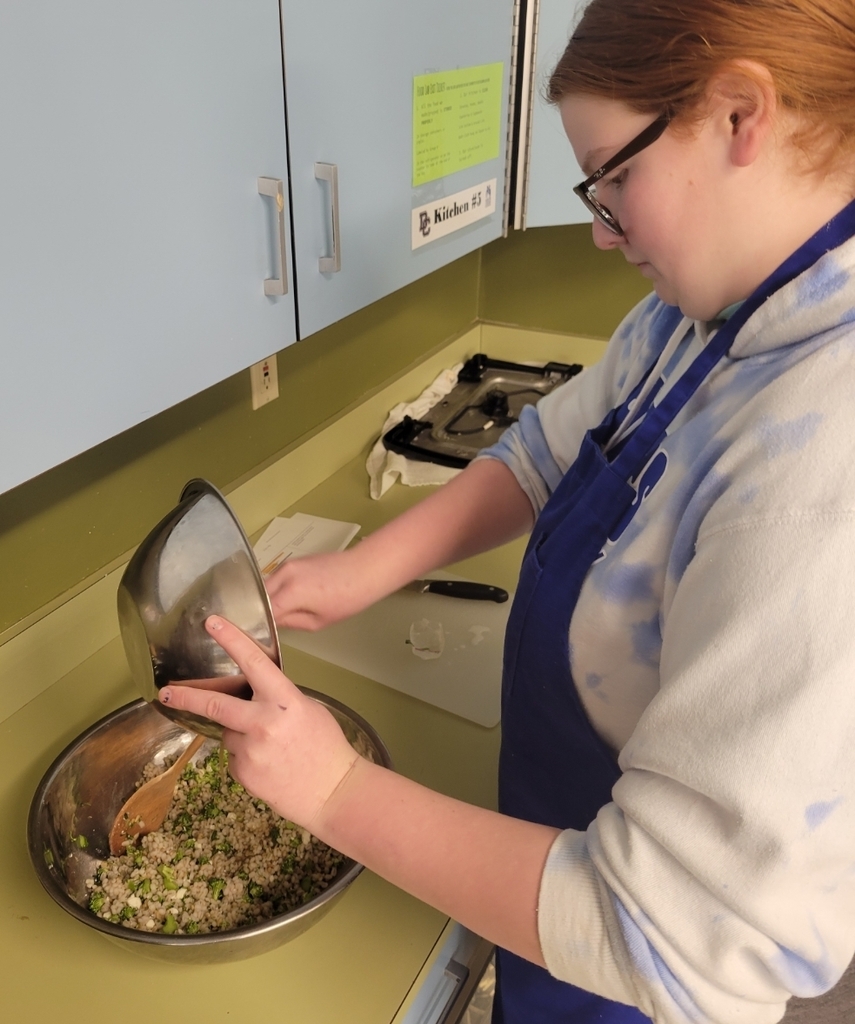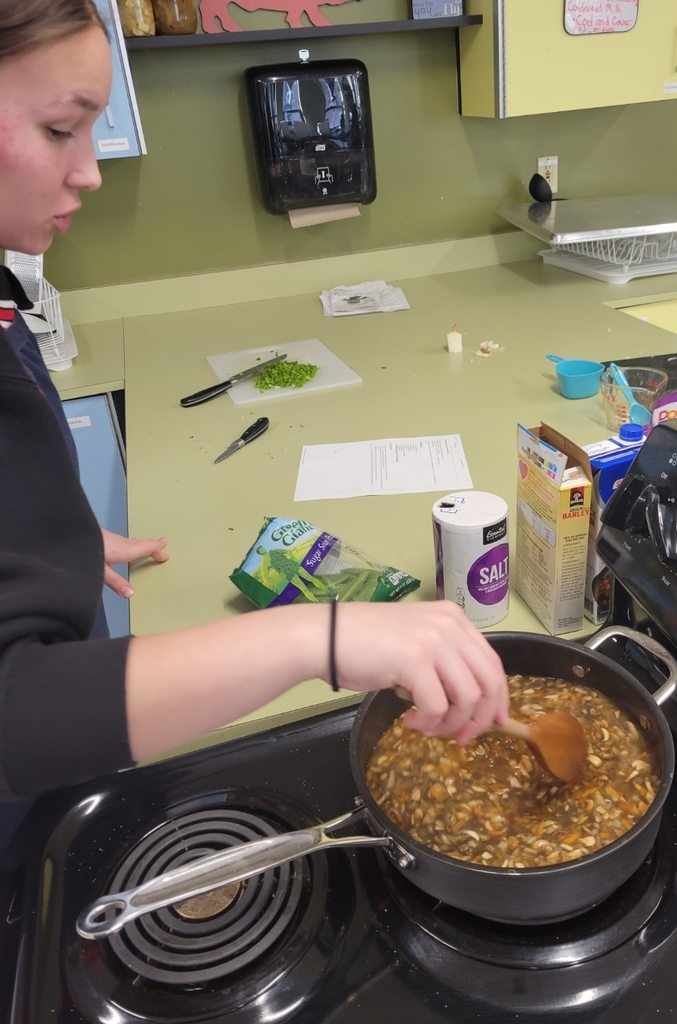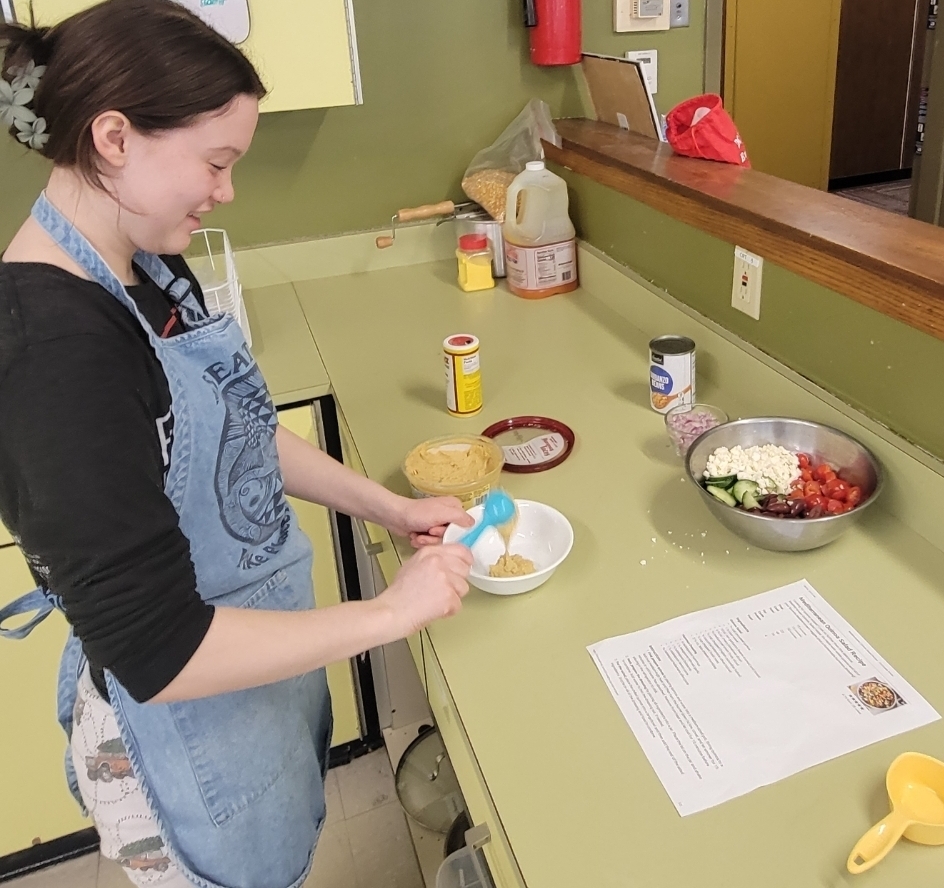 DC AFTER PROM PLANNING MEETING: Tuesday, Feb. 15th at 5:30 at the Crosby Community Center All Junior and Sophmore parents are asked to attend. Help is needed to make this possible!

Congratulations to Dante Hibbard on earning his yellow belt by mastering sets A-D. We are so excited for him and as you can tell by his smile so is he.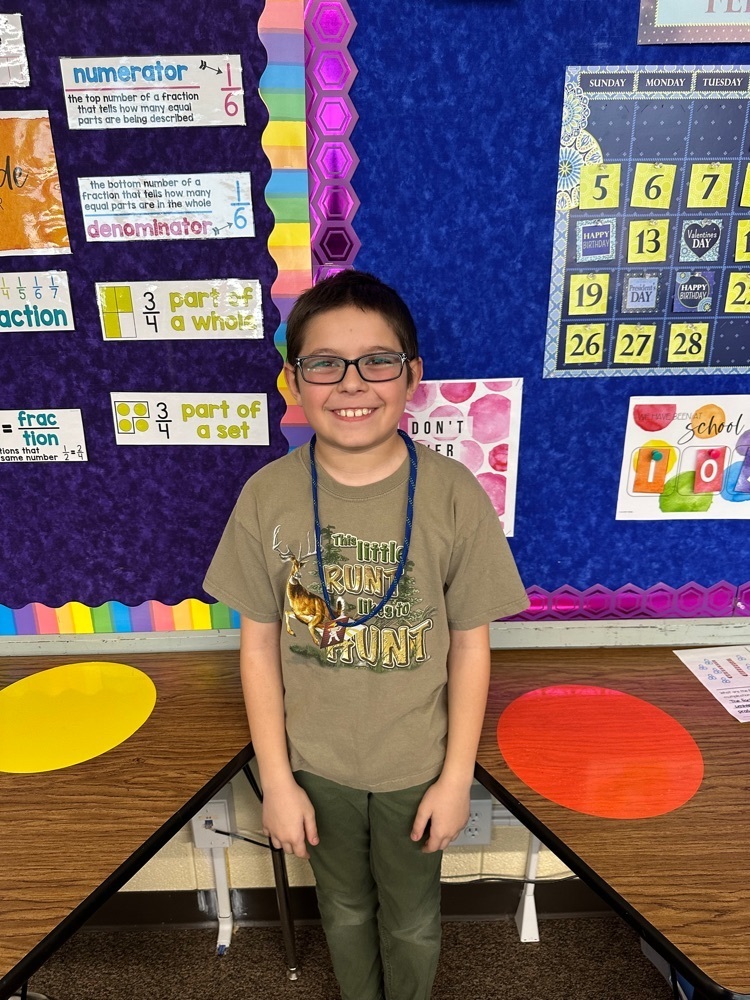 Congratulations to Aynslee Kruger on earning the 1st blue belt ever in Mrs Ator's Kicking It Multiplication program. She has mastered sets A-P. Keep up the great work!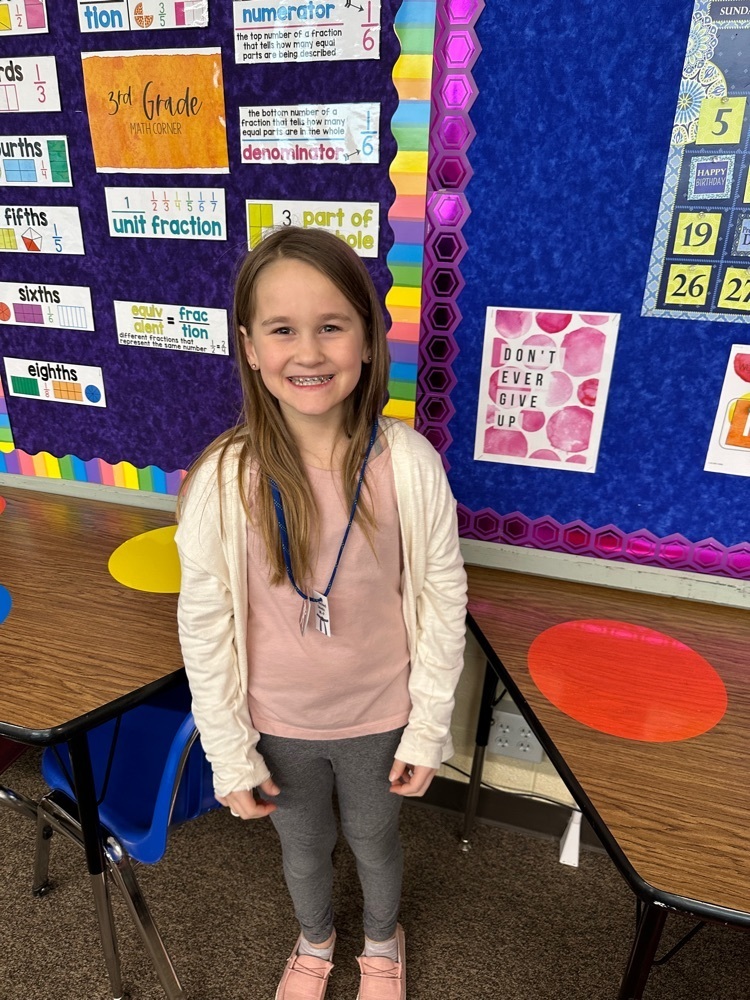 Congratulations to Jace Ely and earning his yellow belt in 3rd grades Kicking It Multiplication program. He mastered sets A-D. Way to go!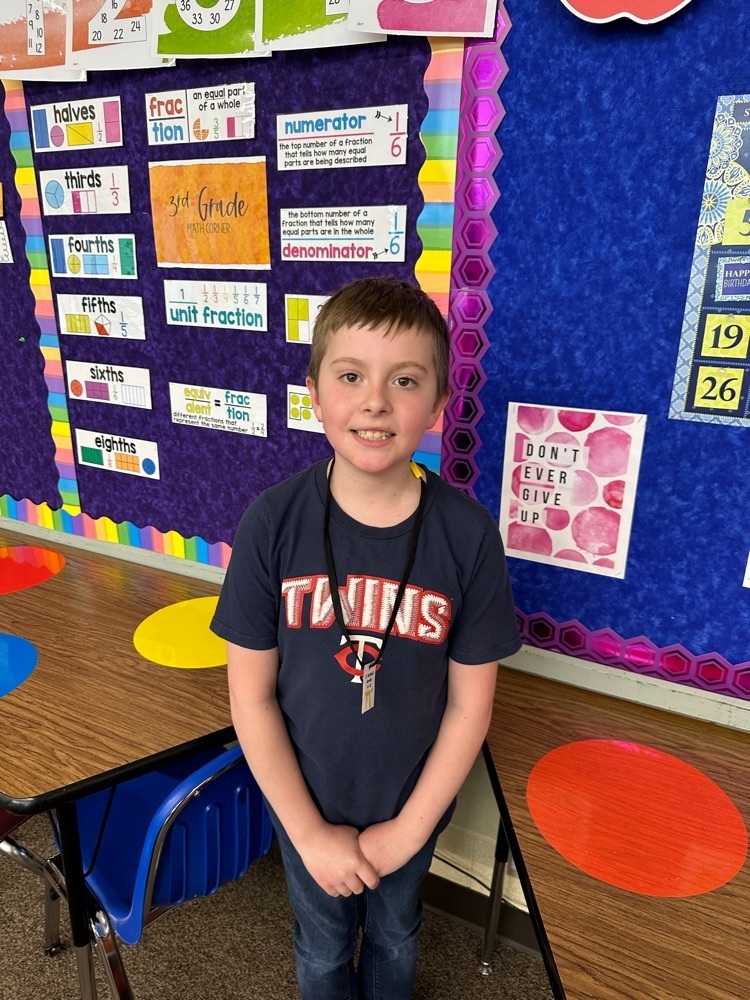 Reminder Mini Maroons will play at tomorrows home basketball games. Grades 1-3 will play at half time of the 5:45 game and grades 4-6 at half time of the varsity game. The last Mini Maroons practice will be Saturday, February 11th.

Elementary January student assembly was held today! Here are some shout outs! So proud of our DCE students! January Students of the Month - Congratulations! Zoey Lervik, Colby Walker, Breckyn Sundberg, Ayvah Puente, Etta Johnson, Brody Watterud, Addy Nordstog. Accountability is what we were focusing on for January, and these students had their tickets drawn. Ben Caraway, Addy Nordstog, McKenzie Hubble, Kaison Watterud, Payzli Billingsley, Bella Bays, and Greenlee Haugland. Our MVRs and MVLs for this month are: Hannah Williams, Eric Head, Hadley Nelson, Becca TitusKocher, Aliza Pulvermacher, Aasta Svangstu, Liliana Gunlock, JoCee Fitzgerald, Izzy Kilbride, Jax Johnson, Jayce Gunderson, Weston Probasco, Rio Throntveit, Elias Garcia Congratulations to these Amazing DCE Students! Parents, head over to Rooms to see pictures!

Reminder there will be no Mini Maroons this Saturday, February 4th. Mini Maroons will perform on February 7th with grades 1-3 at halftime of 5:45 game and 4-6 at half of the 7:15 Varsity game. The final Mini Maroons practice will be Saturday, February 11th.

GBB tonight-Feb. 2, 2023 DC @ Parshall, JH 4:30, JV, V, it should be on the NFHS system at Parshall. BBB- Minot High Sophomores at DC, JV 5:00, V 6:30, come out and support your DC Maroons. Our NFHS system is still having issues, we continue to work on it but are having difficulties, sorry.

Todays lunch Chili and mac and cheese.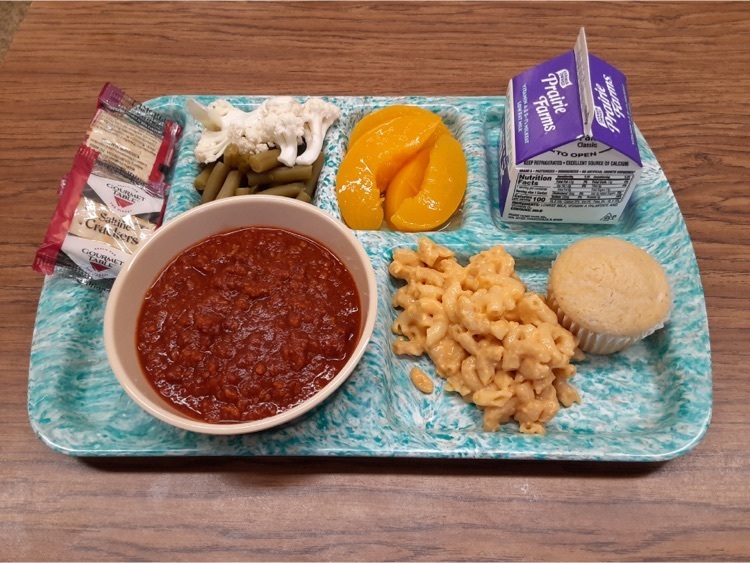 Lunch at DC today. Sichuan Chicken and Rice.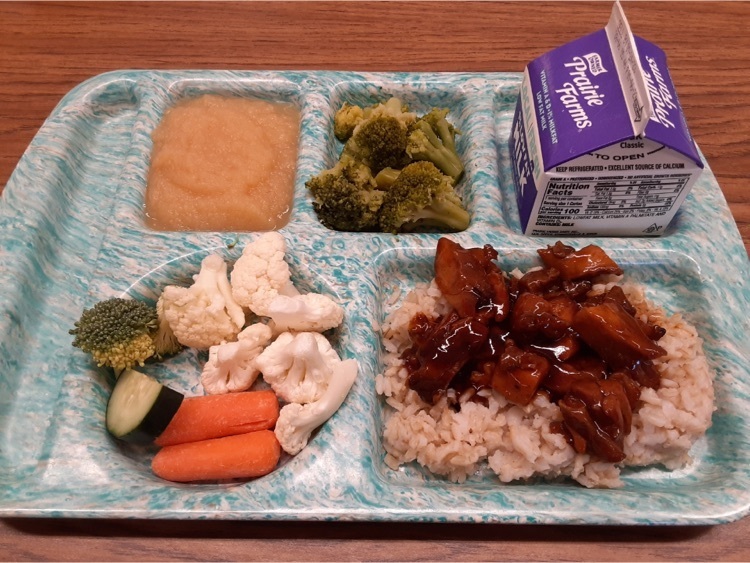 What a great day to be a Maroon! Congratulations to Brooklyn Fortier and Reagan Casteel on signing with Lake Region State College in Devils Lake to play Volleyball in the fall of 2023. Way to go ladies! Your coaches, families, school, and community are proud of you.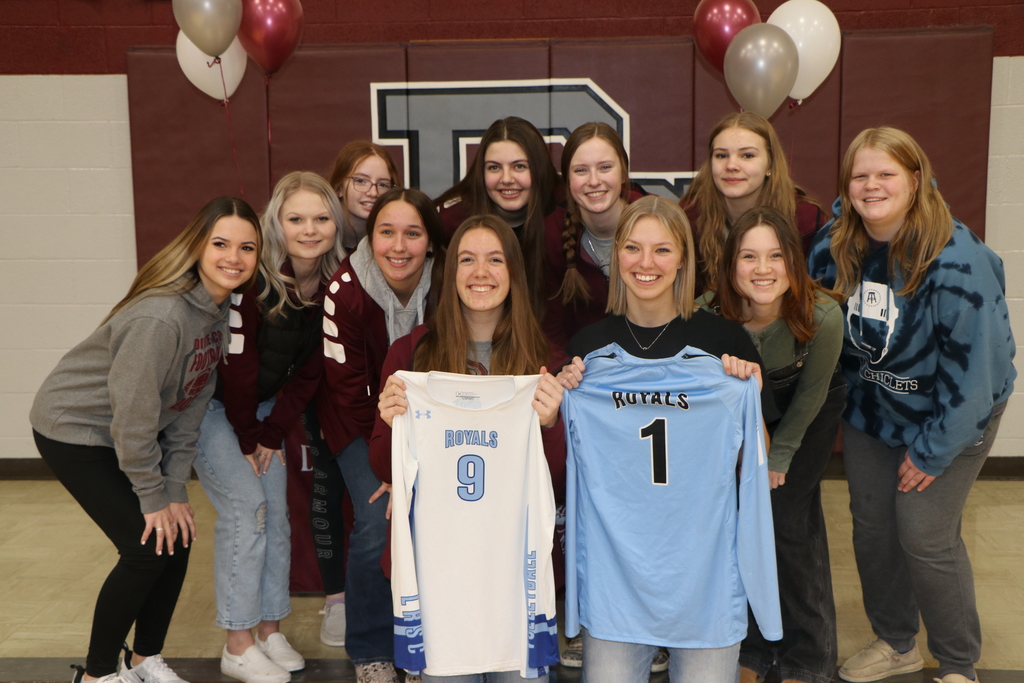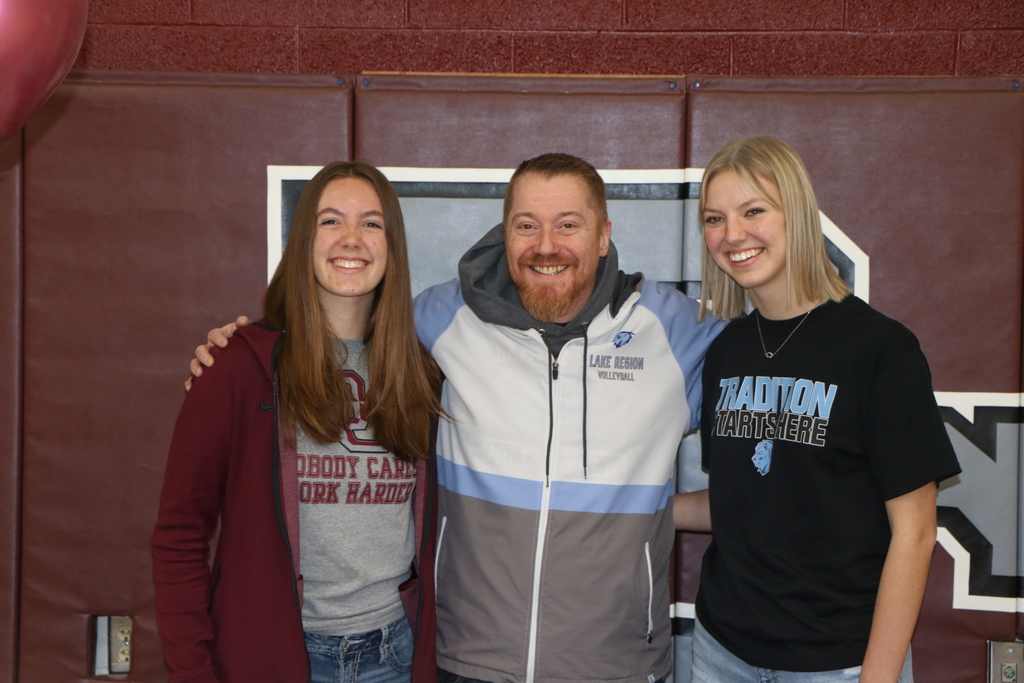 Soups on! The Foods class made, Cuban chicken noodle, Sausage Tortallini, Beef Stroganoff and Dumpling Soup today.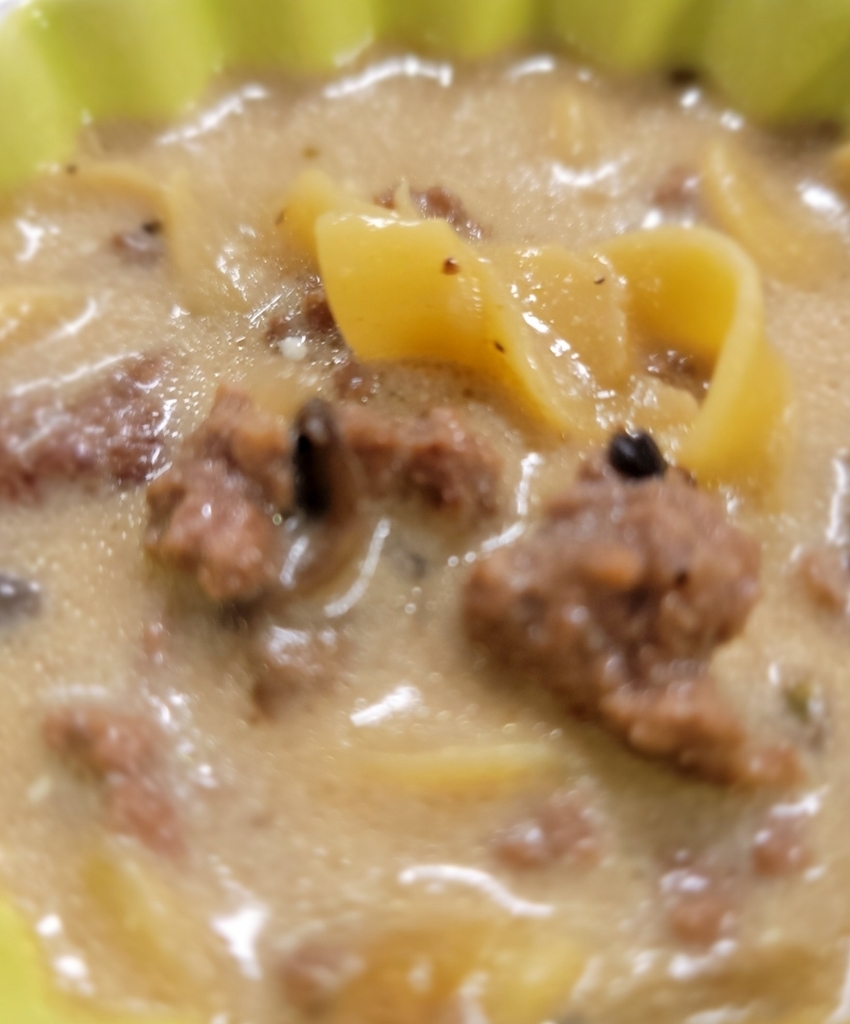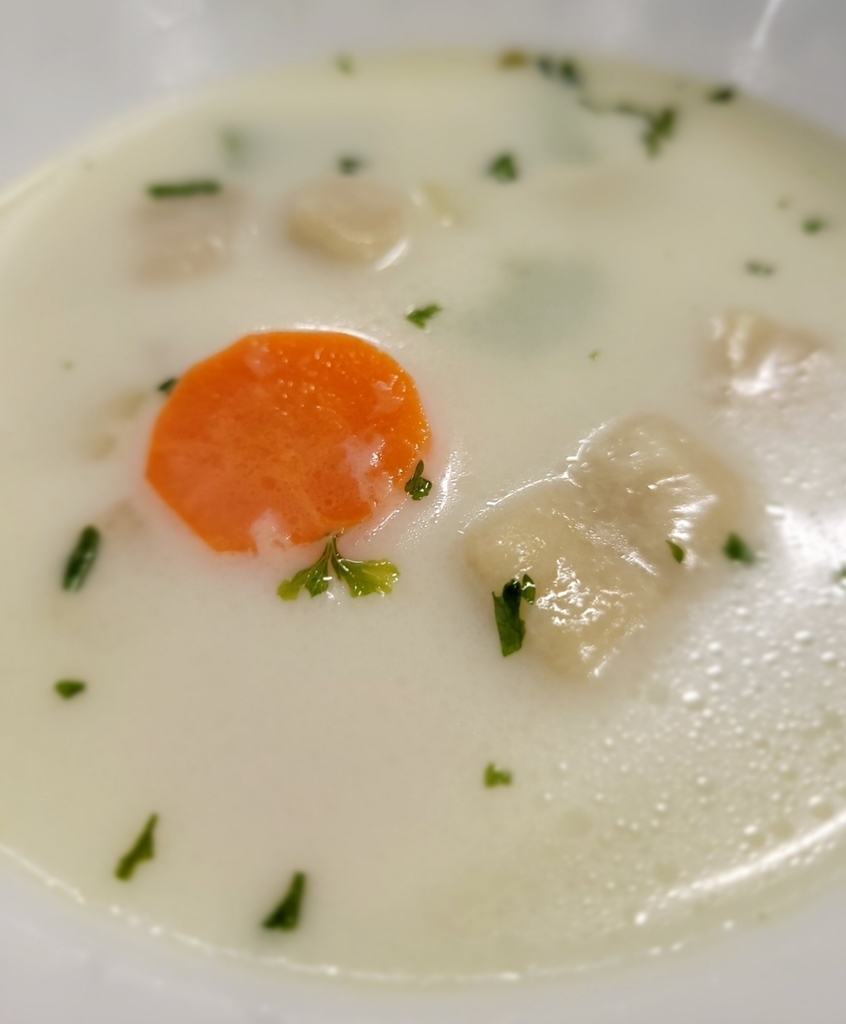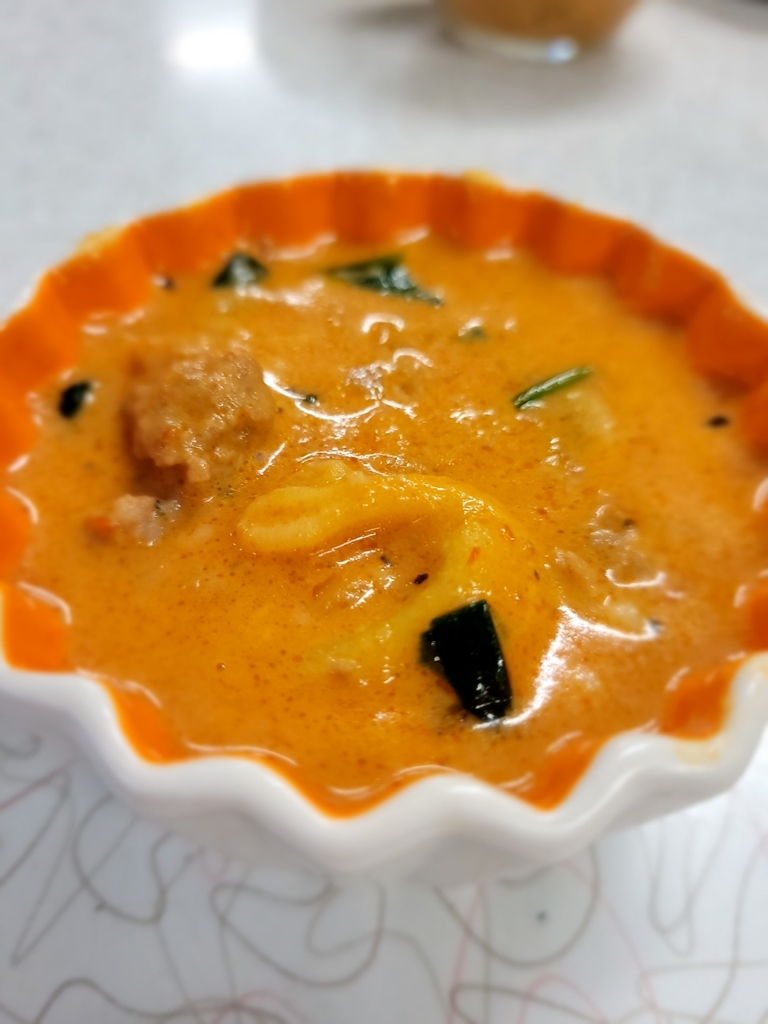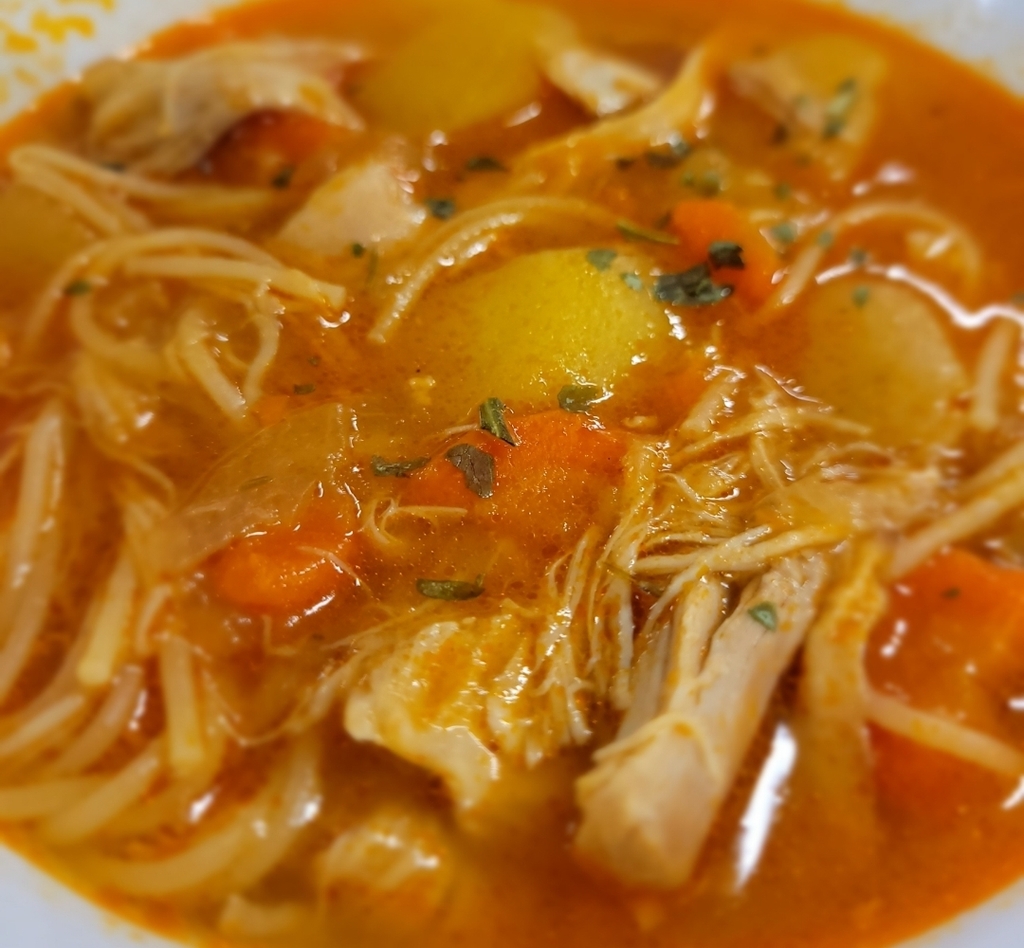 Mini Maroons will hold their regular practice tomorrow, January 28th with grades 1-3 from 9-9:45 and 4-6 from 9:45-11. They will not perform at tomorrows rescheduled games. We will play at February 7ths home games. Reminder next week Saturday, February 4th we will have no practice due to a traveling basketball tournament in town. Our final week will be February 11th.

DC Boys Basketball Game v. Trinity Christian has been rescheduled. Sat. Jan. 28th, 2023 Boys Basketball-Trinity Christian @ DC, JV 1:30, V 3:00 PM.

There will be no Mini Maroons tonight due to the games being cancelled. We are scheduled to play again on February 7th and will look at adding another day as well.

Boys Basketball Game v. Trinity Christian today, Jan. 26, 2023, has been postponed. We are looking at rescheduling possibly on Sat. Jan. 28 but will give everyone an update as soon as we know for sure. Also, Mini Maroons for tonight has been canceled.

Don't forget about Mini Maroons basketball performing at tomorrows boys' basketball games vs. Trinity Christian. Grades 1-3 will be performing at half of the 5:45 PM JV game and grades 4-6 at half-time of the Varsity game at 7:15 PM. Come out and support our future stars and our local athletes in their games vs. Trinity Christian. Games begin at 4:30 PM with the Junior High boys playing first.

Reminder of 3 on 3 basketball 🏀 each Wednesday for grades 3-6 at the High School from 6:30-7:30 PM