ATTENTION all 8th and 10th-grade families: Your student will be attending a T4 day in Parshall. The 8th grade will attend Wednesday, Oct. 12th, and the 10th grade will attend Thursday, Oct. 13. Papers were sent home with your student today. Attached you will find the schedule. We will leave the high school at 6:30 a.m. and return at 4:30 p.m. Lunch will be provided. Please contact Judy Harding at the high school office if you have any questions. 701-965-6392.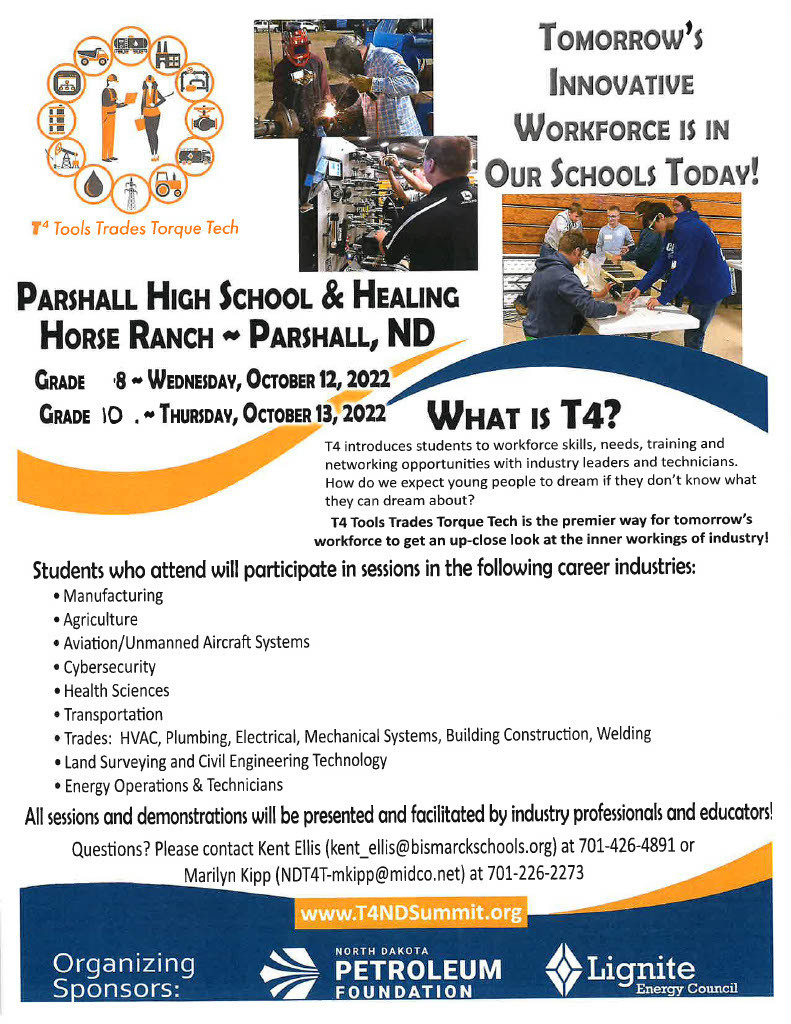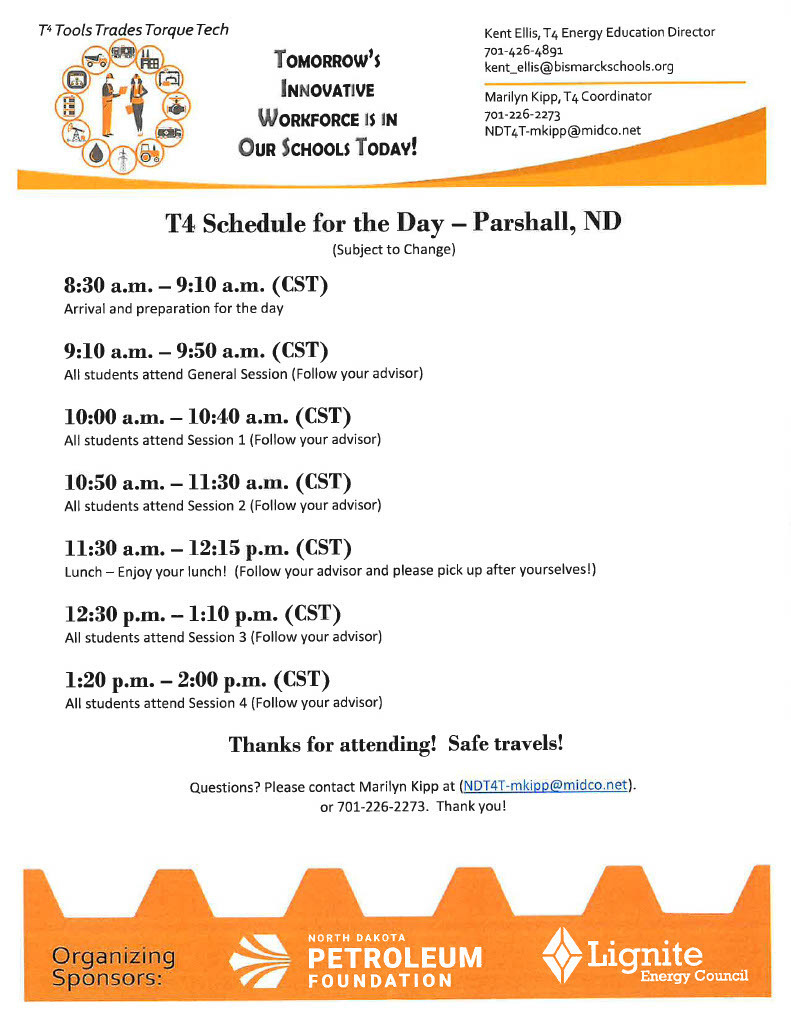 Here's what's for lunch at DCHS. Chicken Quesadilla with Veggie Bar and Flavor Station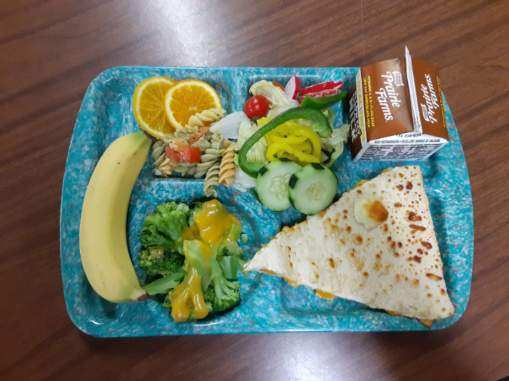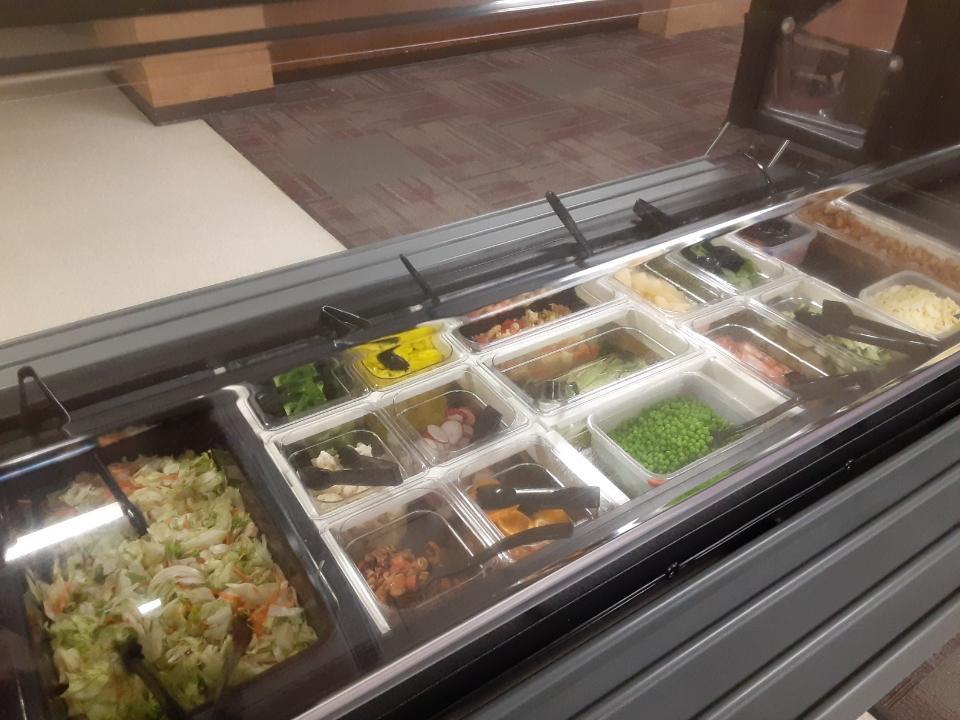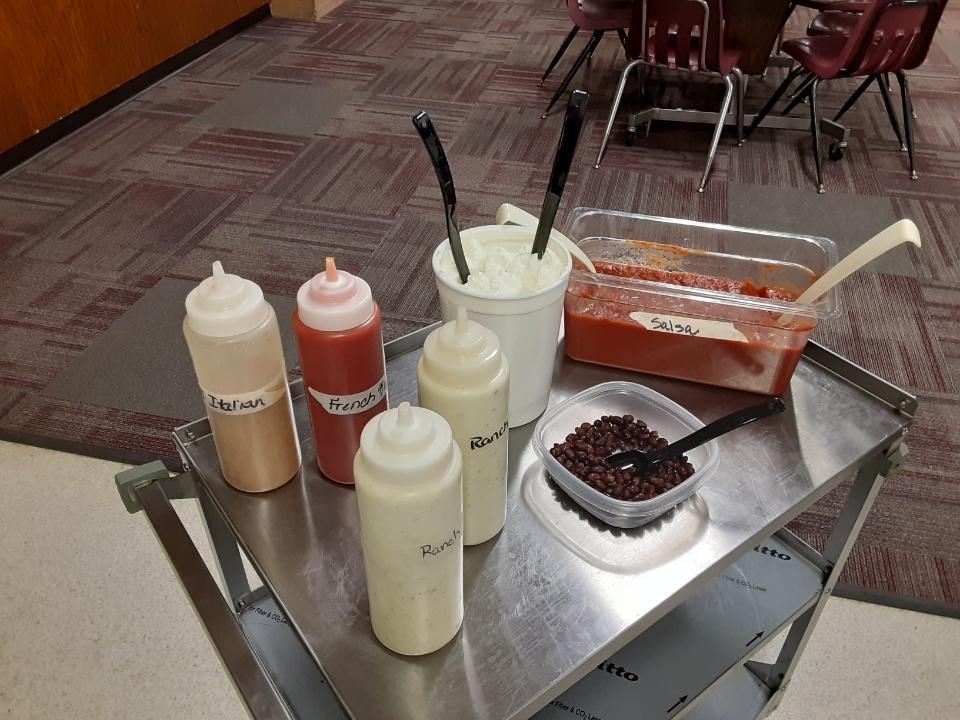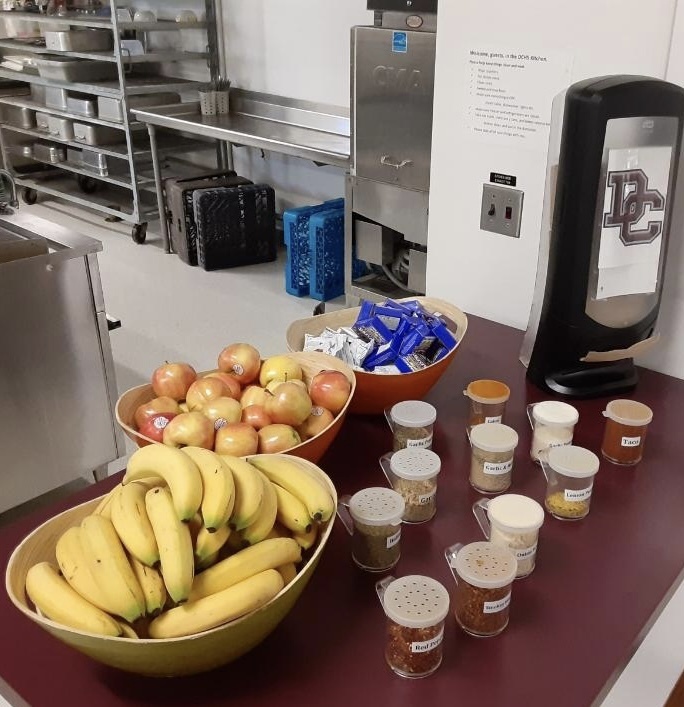 Attention 5th and 6th grade volleyball players! The Divide County Maroons Varsity Volleyball team would like to invite any 5th and 6th grade volleyball girls to wear pink tonight at the game and sit right behind the team during the varsity match tonight vs. Tioga Pirates. Come cheer on your Divide County Maroons!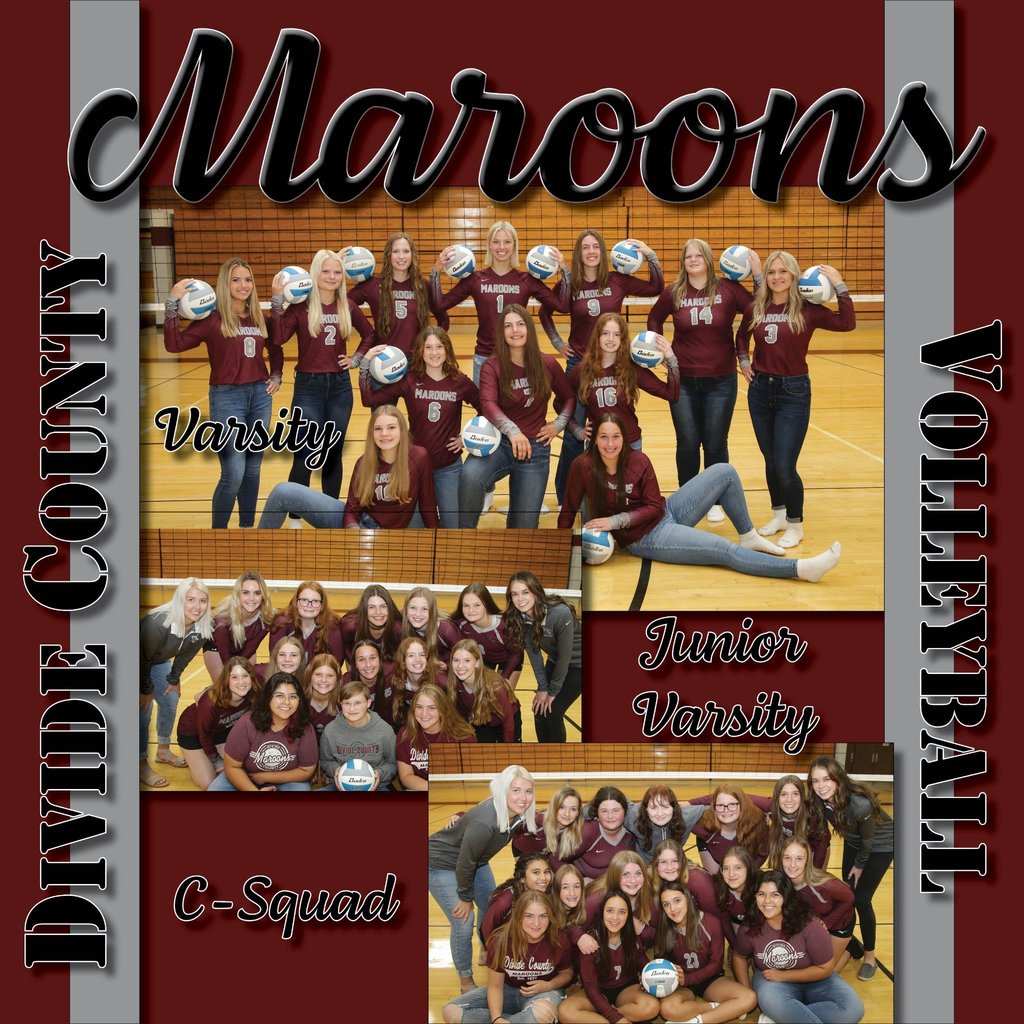 Community members---do you have more produce from your garden than you can use or sell? Please consider donating it to DC schools for use in the lunch program. Please call 701-965-6313 for more information.
Sophomores prepared egg cell membrane , kept in corn syrup and colored water.Got amazing results.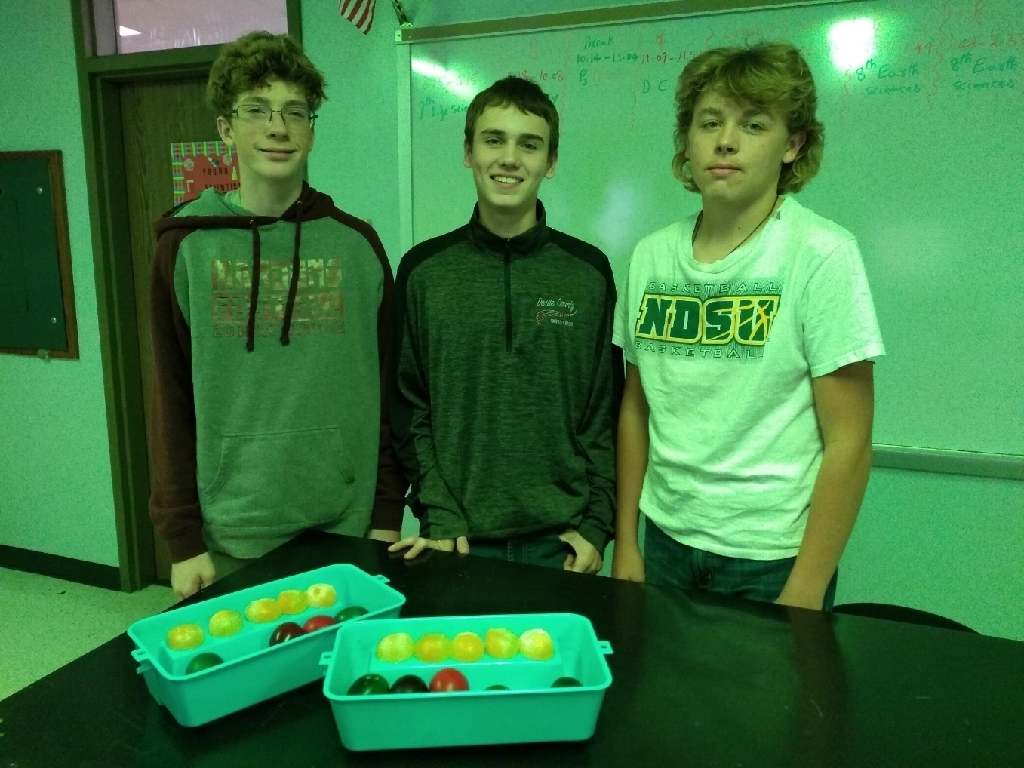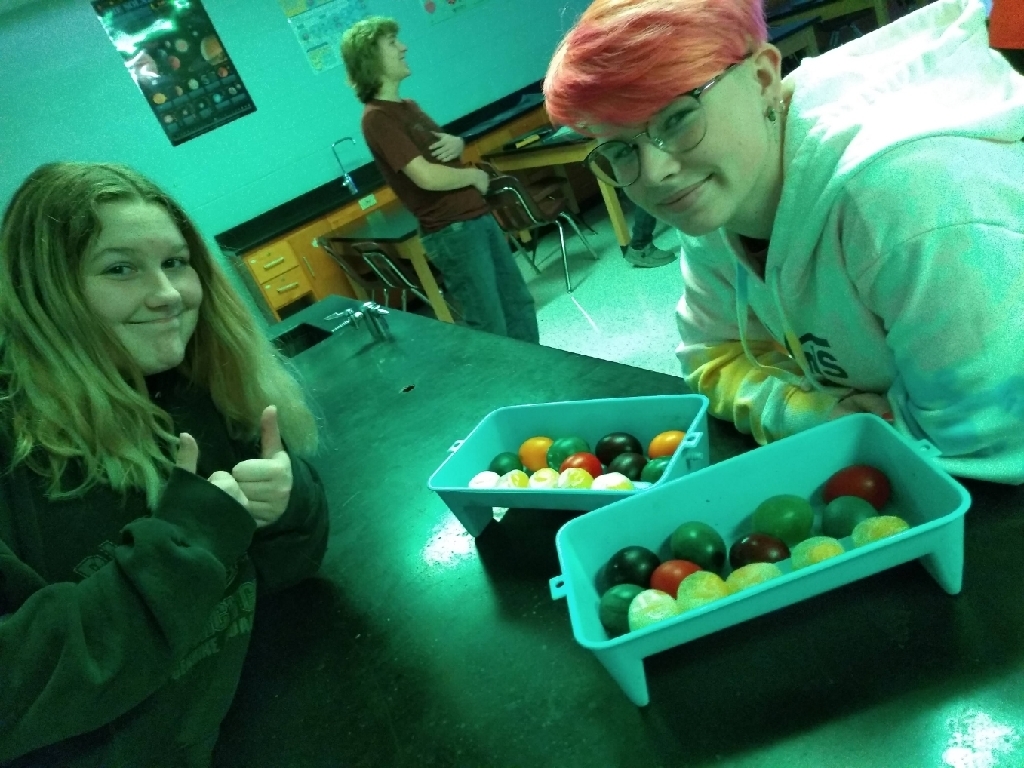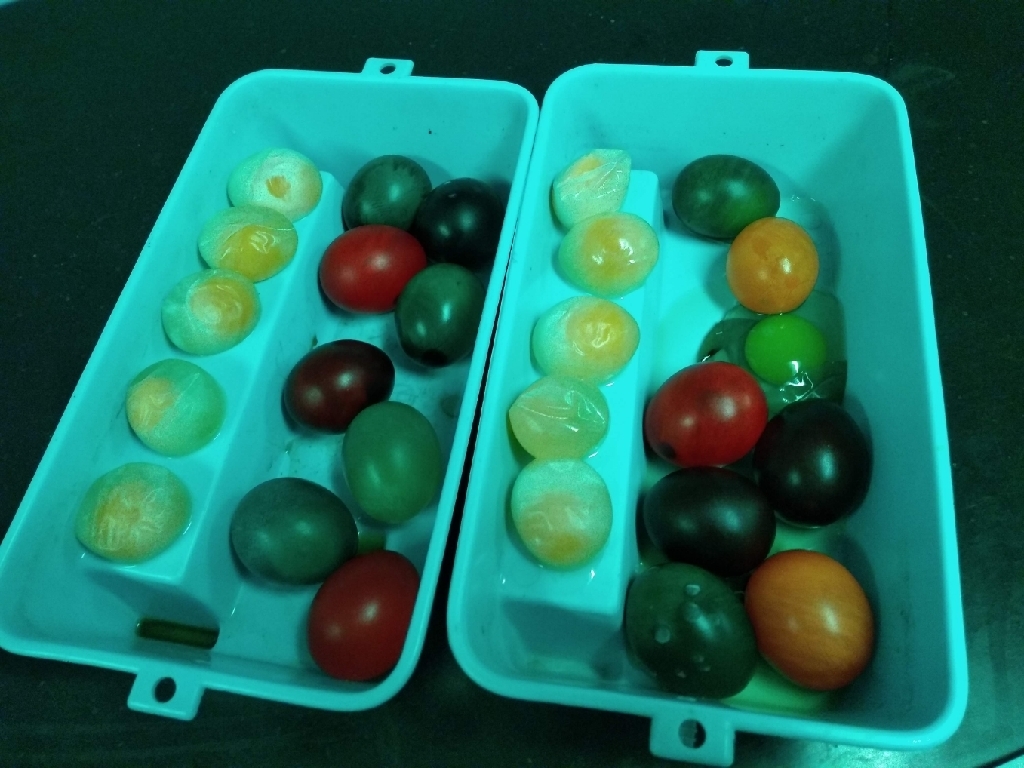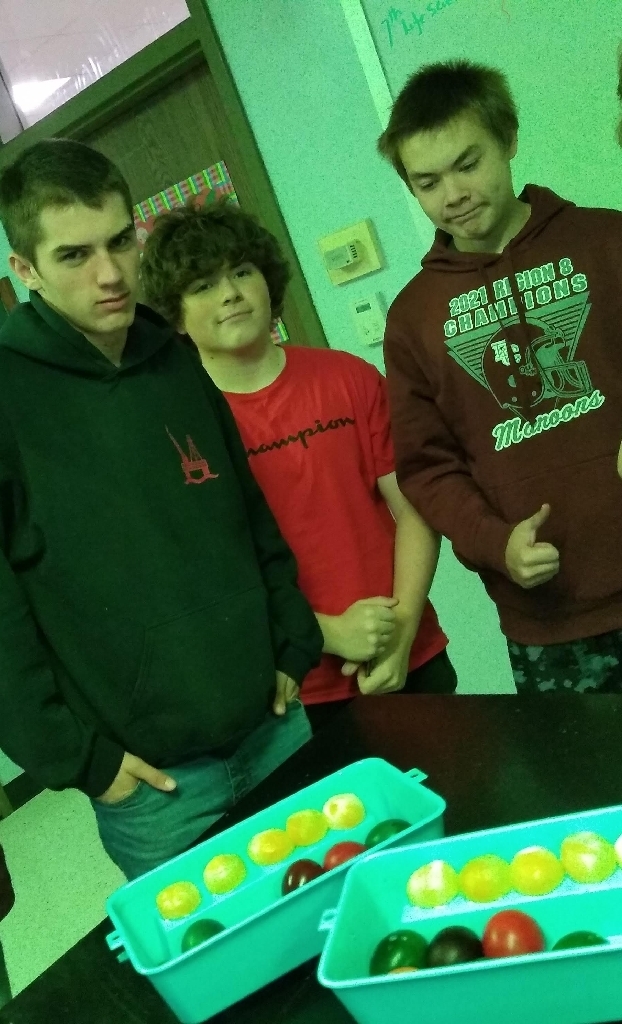 8th grade FACS tackled soups this week. What a fun lab! Delicious too.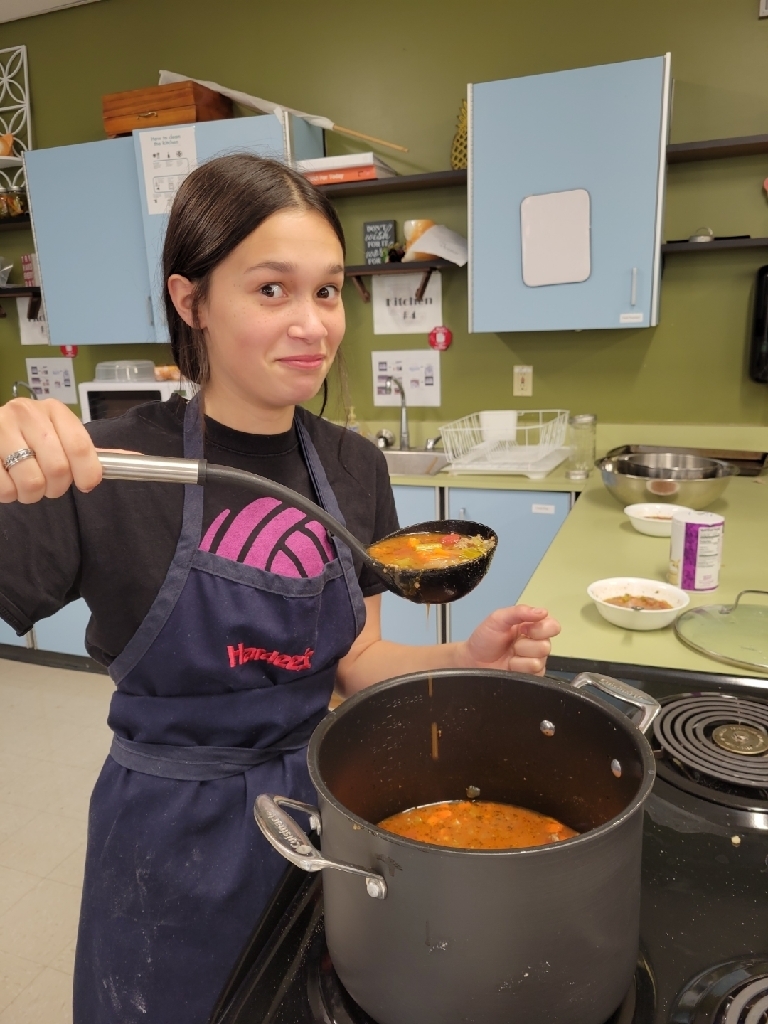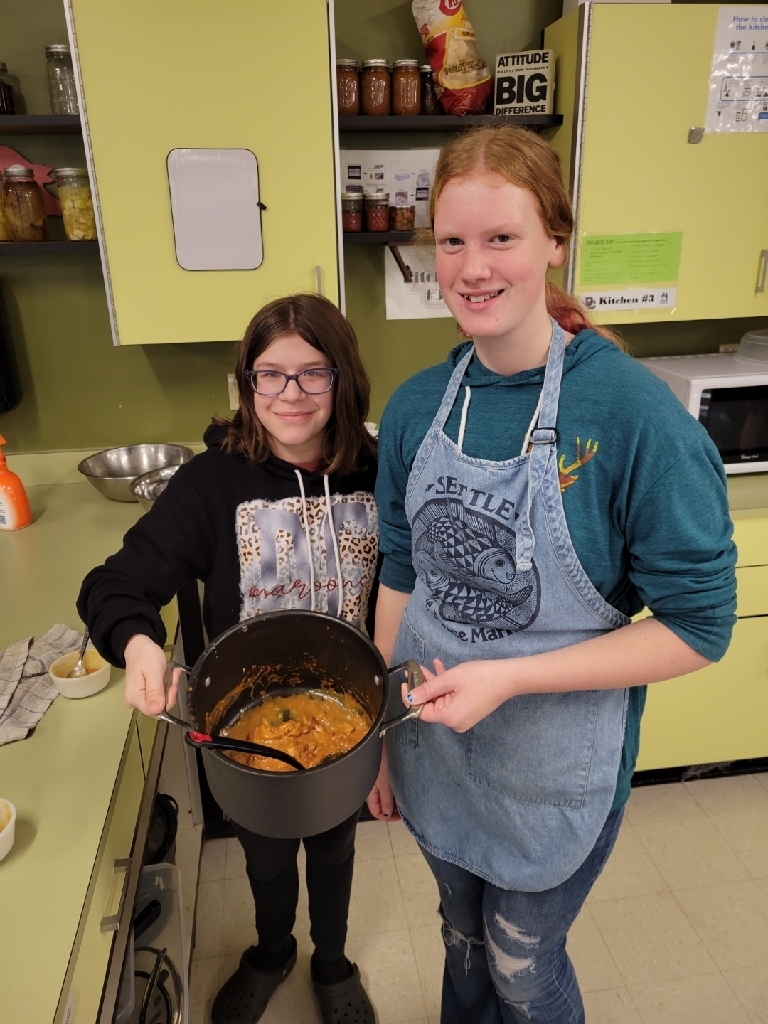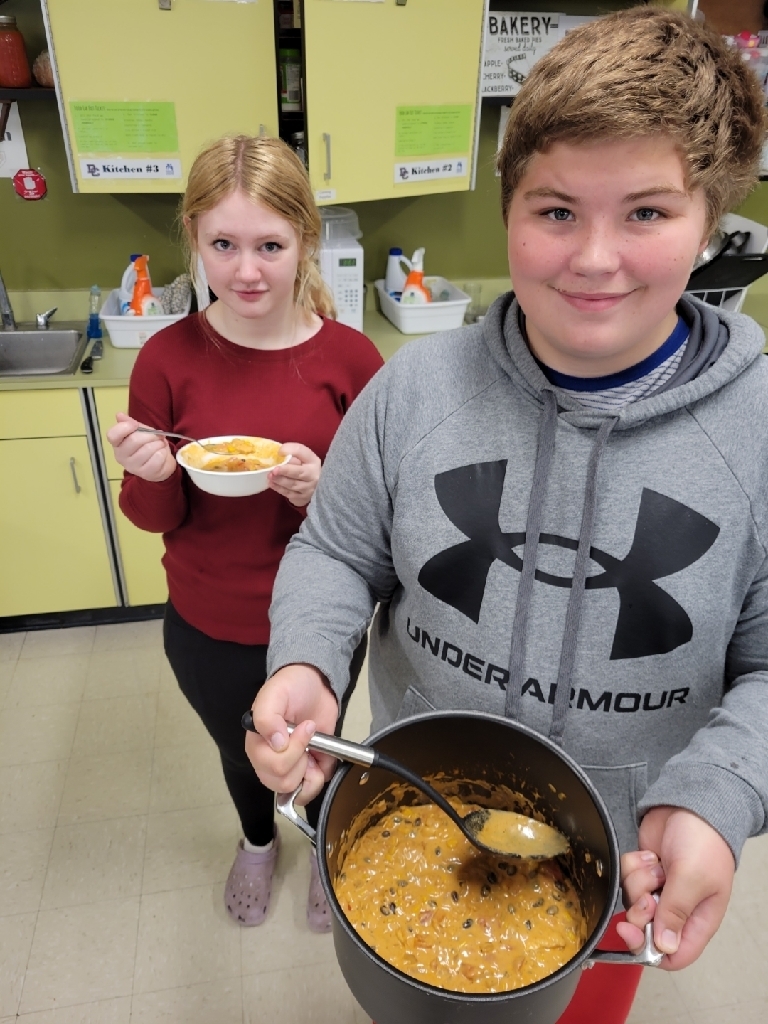 DC Volleyball, Oct. 4, 2022, Powers Lake @ DC will be live on BEK Sports tonight, Varsity Match @ 7:00 PM

DC Elementary is LIVE in Rooms! Rooms is our communication portal. All parents should have received an email and/or a paper copy of their invite. *If you have not received one please call 701-965-6324 and ask Mrs. Wishart for another copy. Once you have created your parent account for Rooms all you need is the DC APP! When you open the app there is a toggle on the bottom right-hand side of the screen to switch to Rooms. Once in Rooms you can switch between your child's classes and also between multiple children. Please make sure you have your notifications TURNED ON to receive announcements and messages.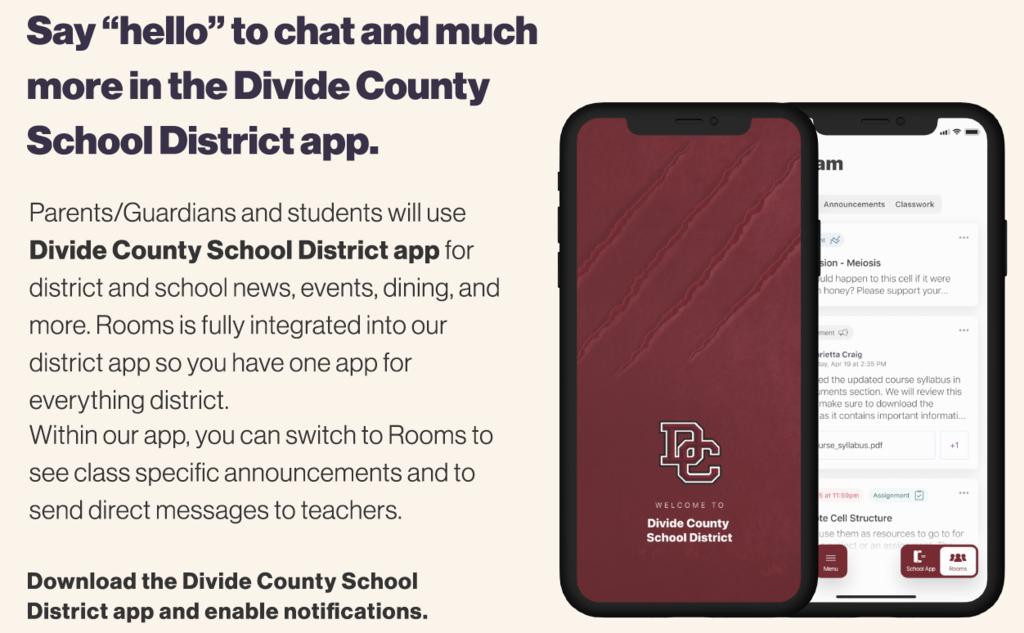 Happy National Custodian Day! We appreciate all you do for our school!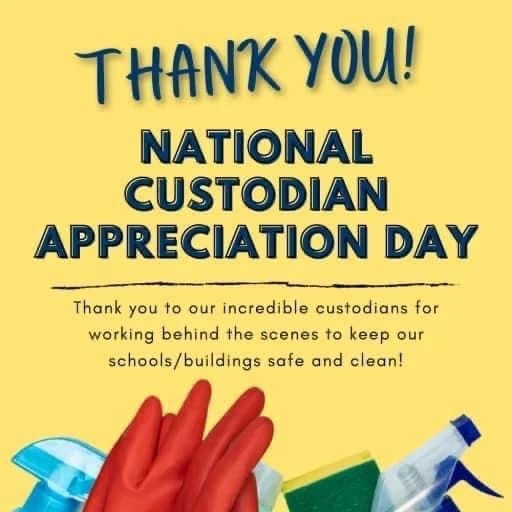 What a GREAT Homecoming Week! Our students rocked dress-up days, the senior hallway looked great, and grades 7-11 made some awesome posters. Thank you to our student council and Mrs. Muncaster for all of your hard work! A big thank you to the Volleyball and Football moms for some pretty funny skits today at the pep rally. It was so much fun to have grades K-6 join us too. Haugland Insurance knows how to tailgate and a shout-out to New Century Ag, NCC Ray, Burke-Divide Electric, Ag Country and Farmer's Union Insurance for sponsoring the food at tonight's game. To top it all off, the boys came out with a win tonight over the Bombers. Congratulations to Ole Svangstu and Allison Lokken on being crowned king and queen and to Easton Eriksmoen and Jule Stenson on being crowned prince and princess!

DCE had our monthly assembly today with many awards, recognitions and students of the month for September. Parents, head on over to Rooms to see more information and pictures! Congratulations to Nevaeh Woods, Naudia Cooper, and Will Nystuen on being selected students of the month! Congratulations to Vanessa BennettBurau, Fynlee Smith, Nina Kocher, Liam Pulvermacher, Francis Monson, and Charles Verlinde for having their Respect ticket drawn. Congratulations to Jayce Gunderson, Rio Throntveit, Shea Lindsey, Alexis Peters, Tyson Hibbard, Jubilee Stubbs, and Pax Johnson for having their golden ticket drawn. We also had awards for Most Valuable Reader and Most Valuable Learner. Congratulations to Erik Neel, Cian Nichols, Tellie Sparks, Carver Olson, Ben Caraway, Aynslee Kruger, Aliza Pulvermacher, Berkley Lesmeister, Kailey Verlinde, Connor Lindquist, Carter Shaw, Aubrey Mueller, Anne Wissbrod, and Deklan Pulvermacher.

Chicken chunks are back! 8th garde FACS kids made potato chip coated chicken chunks. Definitely a crowd pleaser.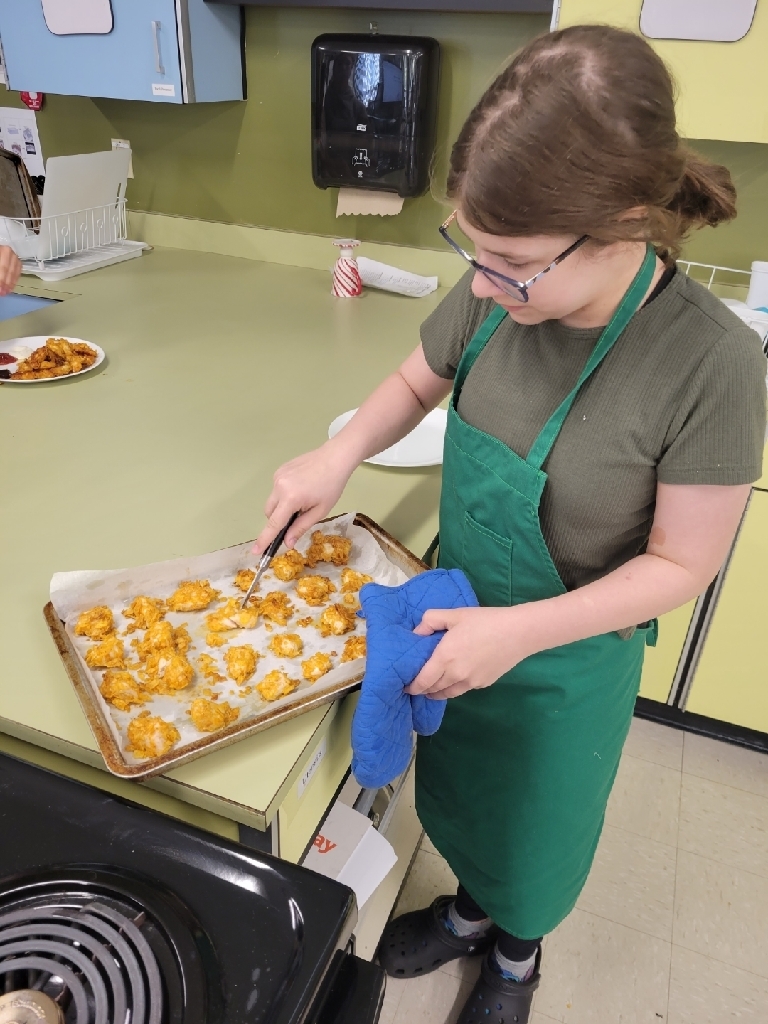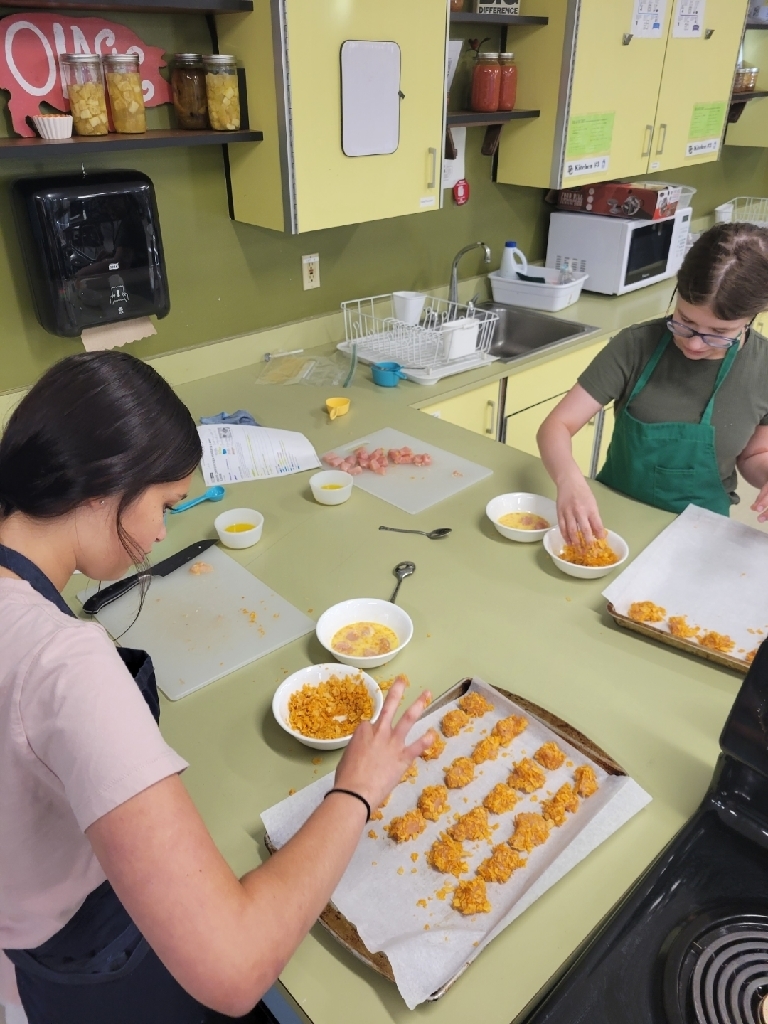 Elementary Volleyball Jamboree in Trenton on Saturday, October 1st. The bus will depart from the Elementary School at 7:00 AM. Reminder of start time changes for tomorrows home games vs. Tioga. 5th grade will begin at 5:30 PM with 6th grade to follow at approximately 6:30 PM. 5th graders be to the gym at 5:00 and 6th grade by 5:30.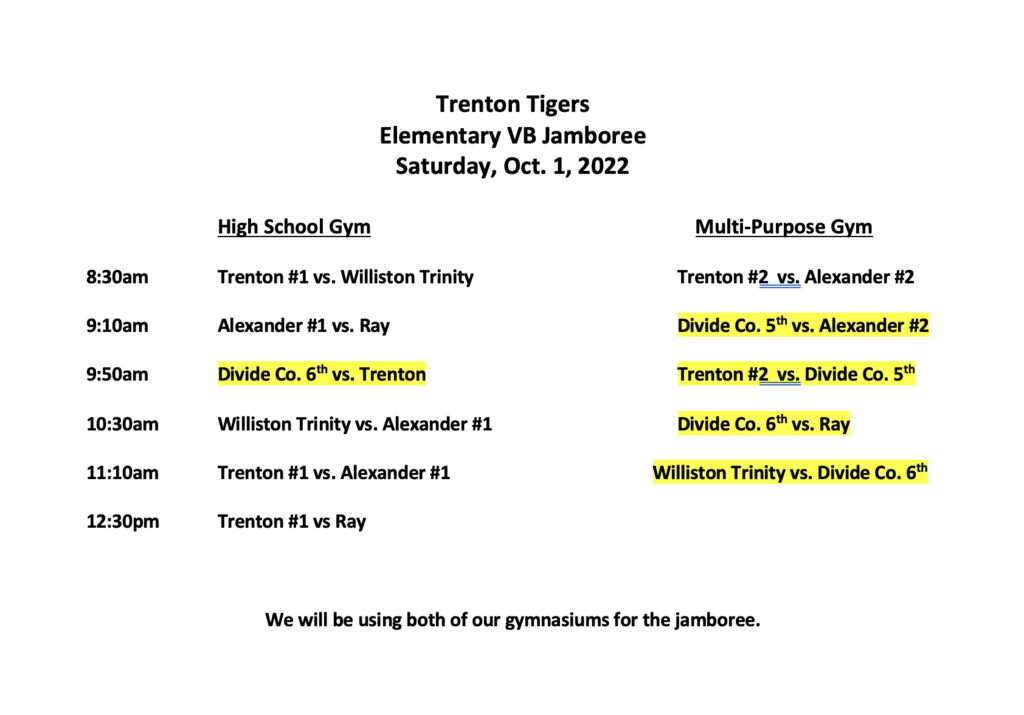 Reminder: Wednesday, September 28 students will be dismissed from school at 12:30. Kindergarten will dismiss at 12:20.

JH Football Update: The JH Football Game scheduled on Thur. Oct. 6, Parshall at DC has been cancelled and will not be rescheduled.

Elem. Volleyball schedule change: Thur. Sept. 29th, Tioga at DC, match times have been changed, 5th grade will be at 5:30 and 6th grade at 6:30.

Come out and cheer on the 5th and 6th grade volleyball teams tonight vs. Stanley. 5th grade game will begin at 5:00 PM with 6th grade game to follow at Divide County High School.

Just a reminder that "Remember the Titans" will play today, Sunday, September 25 at 3:00 at Dakota Theater. This is for grades 7-12. The movie is free and concessions are available for purchase.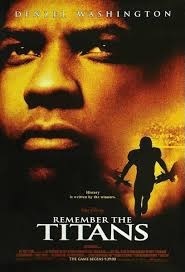 It's Homecoming Week! September 26-30. To kick off homecoming week, there will be a free movie, "Remember the Titans" at Dakota Theatre on Sunday, Sept. 25th @ 3:00 pm for grades 7-12. Concessions are available for purchase. The pep rally will be on Friday, Sept. 30th at 2:00 pm in the gym. All community members are welcome to attend. There will be tailgating, Friday at 5:00 pm for the community behind the concession stand at the football field. There will be music, games, and lots of FUN! Come out and support your Divide County Maroons. It is also CO-OP night. The burgers, hot dogs, and brats are FREE! A huge shout-out to Burke-Divide Electric, NCC Ray, New Century Ag, Farmer's Union Insurance, and Ag Country for your sponsorship.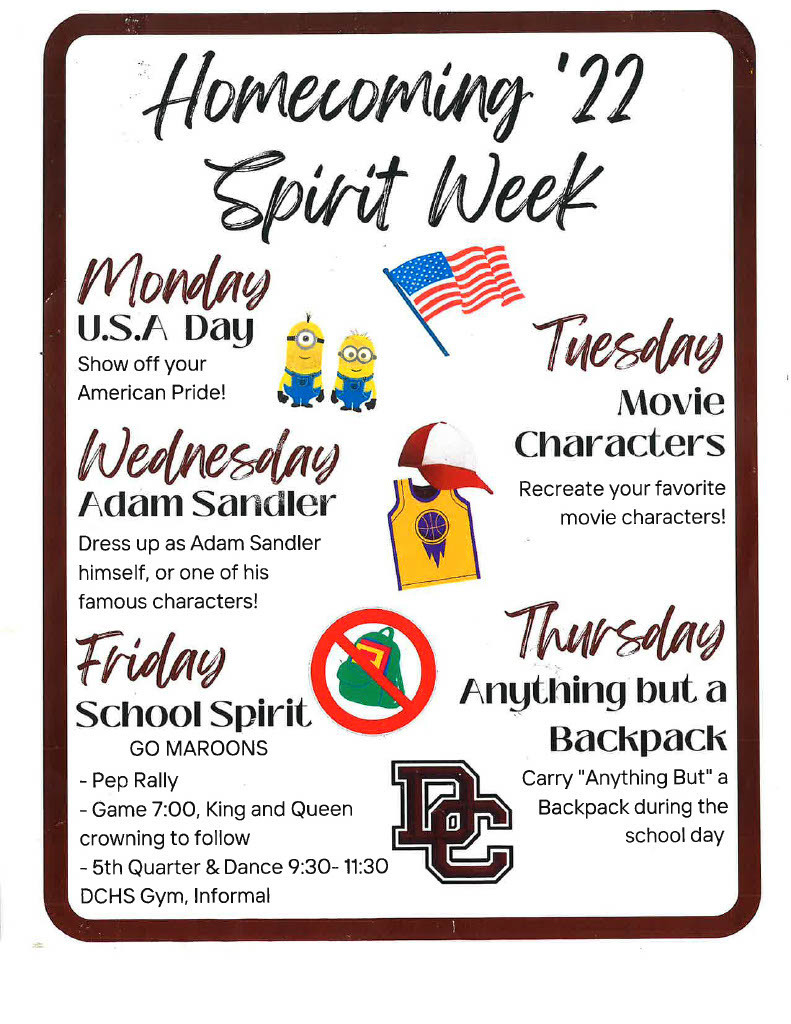 Reminder that tomorrow, Friday, September 23 is hat day! Bring your dollar!